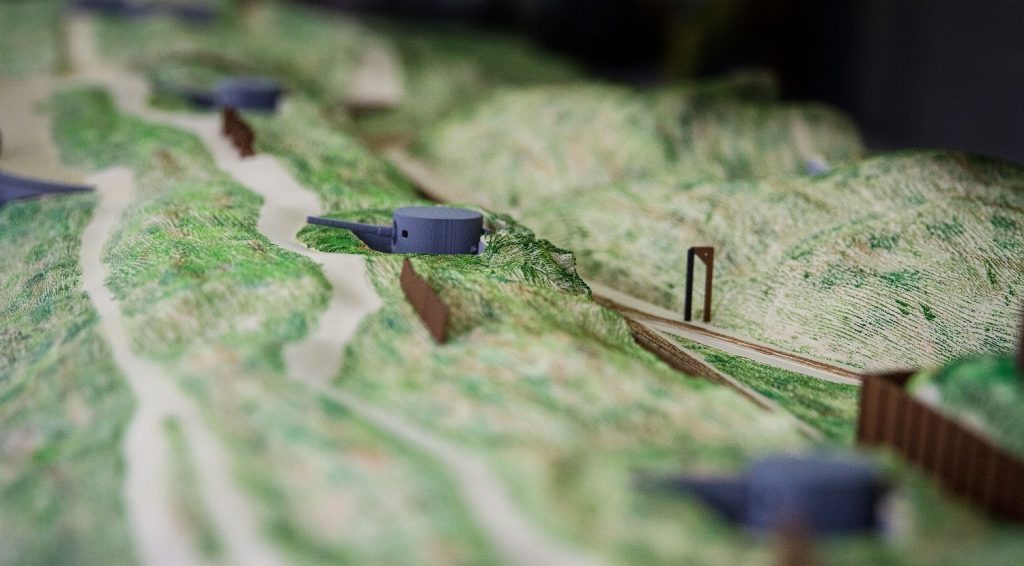 Experience World War I with this 3D-Printed Model of the Belgian Coastline
by Stephanie | September 19, 2018
You don't need to be a history buff to appreciate this model of the Belgian coastline during World War 1. Based on authentic aerial photographs from the time, it's a faithful recreation of what the coastline must've looked like, from military defenses down to the location of each sand dune. Read on to discover how Materialise engineers made the project a reality.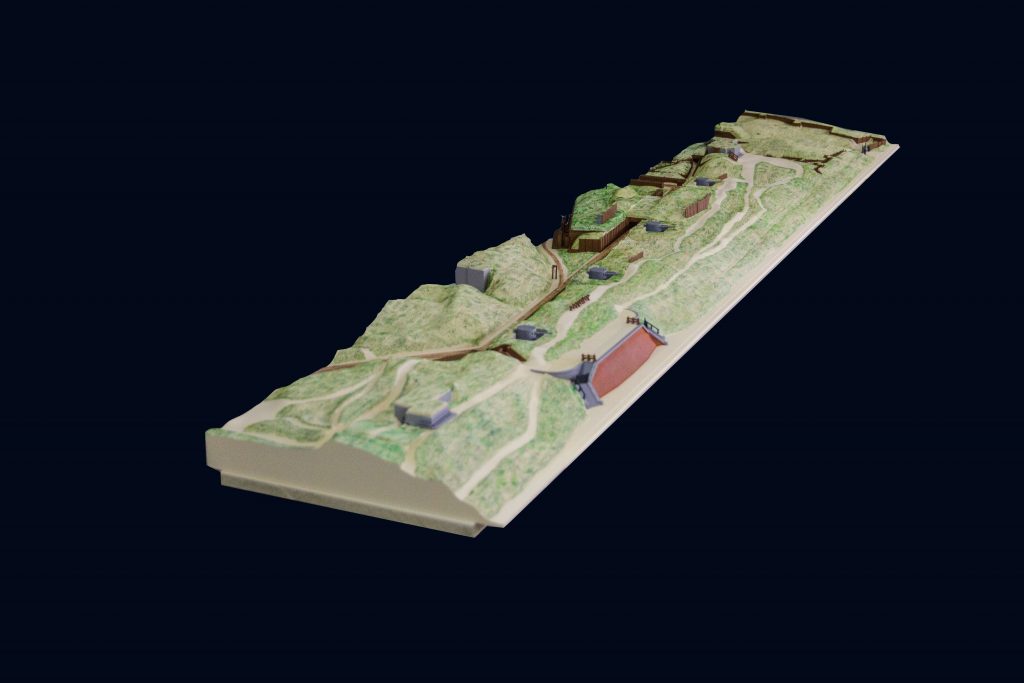 3D printing a historic coastline
Commissioned by the Atlantikwall Museum in Raversijde for a new exhibition about munition in WWI, the model will educate visitors about the German defense strategies along the Belgian coastline during WWI. The German army established bunkers along the coastline which were meant to stop allied ships from embarking. To this day, the ruins of these bunkers remain a distinctive feature along the coast.
Using aerial photographs of the coast taken during 1914-1918, researchers at the museum recreated a basic 3D model of the coastline. In a next step, textures needed to be applied such as dune grass and other flora. Most of the model was made using Mammoth Resin – which can 3D print models in sizes up to 2100x700x800mm! Details such as artillery and outposts were 3D printed using Polyamide (SLS), which is sturdier and more resilient to wear and tear.
Applying color to the model
Because this model was 2500x450mm in total, it had to be digitally split up into several sections which were later reassembled after printing. One of the biggest challenges came when the model needed to be colored. Existing photographs of the coast were only available in black and white – so there were no visual representations of the coloring of the coast during the world war. The in-house coloring expert looked at existing research together with the museum to determine the most accurate shade – resulting in this detailed finish:
Mathieu de Meyer, Director of the Atlantikwall Museum, told us:
"The model is an exact historical replica of the coastline during WWI, and the product of months of research and collaboration. When visitors to the exhibition see it, I am confident they will be transported back in time and get a very real idea of how the coast must have looked like 100 years ago during the war."
Are you an architect or passionate about building scale models? 3D printing is a great way to realize your projects! Discover Josip Rukavina's stunning Cathedral of Šibenik, or read all about Kees-Jan van Vessem's beautifully hand-painted model trains.
Once you have your 3D model, simply upload it to our platform, choose from 100+ materials and finishes, and order your 3D print!