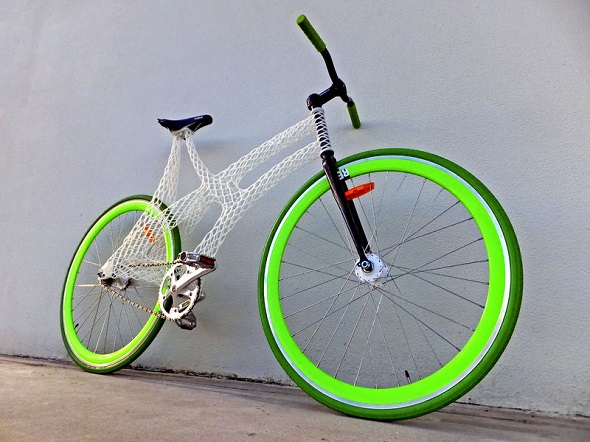 6 Planet-Friendly 3D-Printed Designs
by Maddie | March 11, 2020
Throughout the world, many people are becoming more conscious of the impact our daily lives have on the environment and are therefore taking steps to reduce their waste and carbon footprints. For instance, a study by Southern Cross University found that 87% of respondents make an effort to live an eco-friendly lifestyle.
So, how is 3D printing contributing to these sustainable efforts seen around the world? From 3D printing products used for eco-friendly purposes to designs comprised of recycled materials, here are six designs created with environmental impacts in mind.
1) Solar car battery
Currently, a huge focus for those who work to protect our environment is on renewable energy. In an automobile world packed with the constant use of fossil fuels, introductions such as solar-powered cars prove that alternatives are possible. 3D printing is a valuable manufacturing method to support movements such as this because it has the capability to create lightweight and efficient structures that enhance these vehicles' structures.
As we shared previously on our blog, our parent company Materialise assisted a student team from KU Leuven in the creation of a solar car. Agoria Solar Team built this entire car from scratch, including the 3D-printed battery casing they created together with our experts. Although this model isn't intended for public driving, it proved to be a successful design when Agoria Solar Team was the first to cross the finish line during the 3,000 km Bridgestone World Solar Challenge across Australia.
2) Customizable bike frame
We already took a look at how cars could be improved in order to protect the environment, but what about alternative transportation methods?
James Novak's goal for this prototype with a 3D-printed frame was to create a bicycle that is designed to fit its owner's body proportions. James achieved a bike with the exact measurements he required thanks to freedom of design through 3D printing via i.materialise. Designs such as this enable environmentally-friendly modes of transport to become more user-friendly, which then inspires more people to use these types of transportation.
3) Robotic flowers for bee pollination
Another focus of those who would like to improve the planet is to improve habitats for bees.
This is the driving force behind Michael Candy's creation of 3D-printed robotic flowers for safe pollination. Bees are not easy to deceive, which is why it was necessary to design the flowers to look as real as possible while maintaining an intricate nectar delivery system — a feat made possible thanks to 3D printing. In a world with increasingly more genetically modified crops and pesticides, this design could allow bees to continue their pollination practices safely and successfully as agriculture methods evolve.
4) Eco-friendly concrete
Although it is a material that is used incredibly often throughout the entire world, concrete, unfortunately, has a very high carbon footprint. That is why engineers from UCLA were granted $1.5 million from the National Science Foundation in order to research of a more sustainable alternative.
The team came up with a 3D-printed material as a replacement with a less significant carbon footprint. In order to decrease emissions, their goal is to find a manufacturing method that incorporates as much carbon dioxide as possible. Thanks to 3D printing materials, they are working on prototypes that simultaneously are lightweight and have high load-bearing capabilities.
5) Bioplastic juice cups
Consumers are realizing that adopting new behaviors to avoid waste even as small as a juice cup makes a difference. Because of this, an Italian studio called Carlo Ratti Associati decided to create a machine that makes a material by combining an orange's peel with PLA in order to 3D print a cup for orange juice. Once the cup is used, it can then be placed back into the machine and recycled further to create additional cups. Beyond just using this material for juice cups, the team hopes to be able to use it for other purposes in the future, such as fabric for clothing.
6) Zero-waste skirt
Fast fashion is yet another aspect of our lives which contributes to the waste and pollution of the planet. Designer Julia Daviy chose to turn to the use of 3D printing and organic materials in order to design more sustainable clothing. An example of this is her zero-waste, customized, 3D-printed skirt. With the help of recyclable filaments and a patented zero-waste 3D printing process, Julia was able to create a stunning skirt that allows consumers to make sustainable choices when it comes to their clothing purchases.
Julia doesn't plan to stop her planet-friendly efforts any time soon. "We'll have succeeded when beautiful, comfortable, ethically-manufactured, and environmentally-friendly clothes are the standard," she stated in an interview with 3D Printing Media Network.
What are your design plans? Upload your model today to get started with 3D printing.
Get our latest 3D printing news straight to your inbox each month by subscribing to our newsletter.