Learn More about Your Favorite Material
Thoroughly reading our in-depth material design guides will make sure you get the perfect 3D printable file. The advanced material properties provide any technical details you might need. And with over 100 possible color and finish combinations, we're sure there's something for everyone.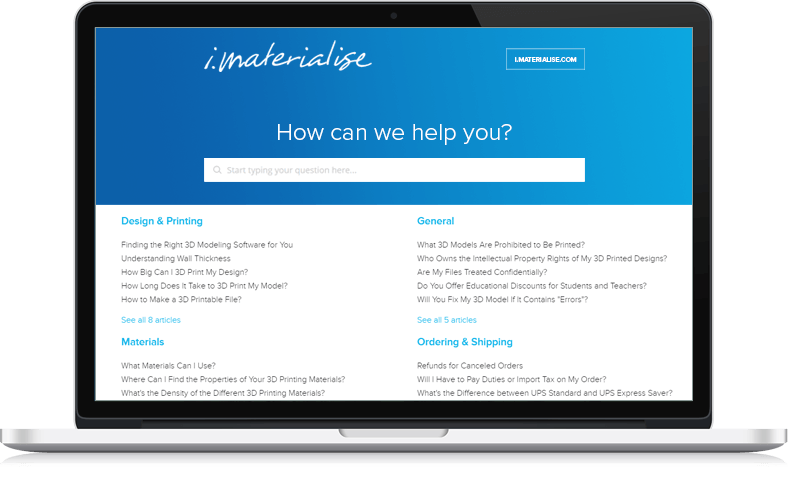 Did you know that about half of the questions we get in each day can already be answered online? Just search our Help Center for the most common questions or browse through helpful articles. All of our 3D printing knowledge is now right at your fingertips.