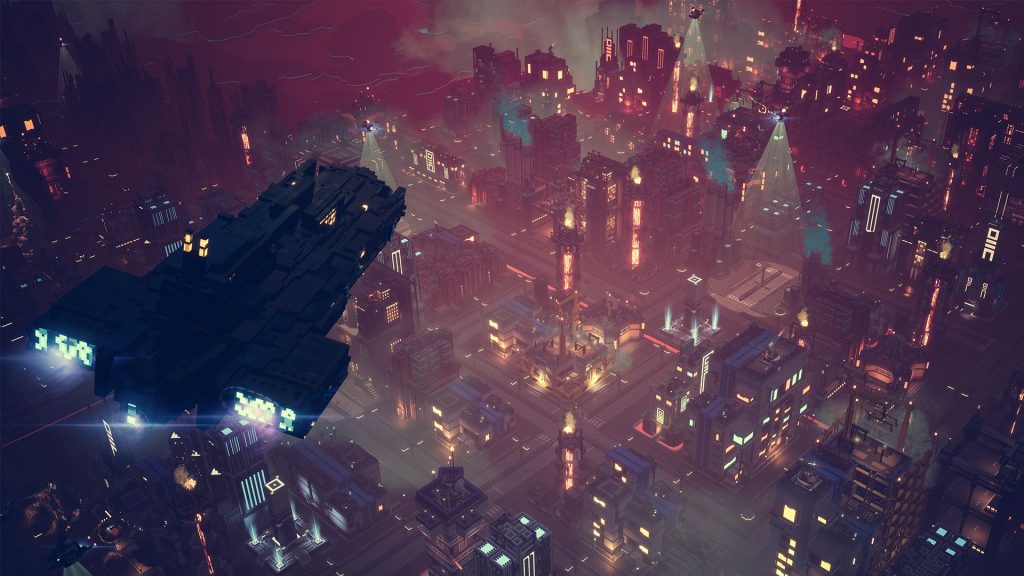 Recreating a Virtual City with Multicolor 3D Printing
Brace Yourself Games is an indie video game studio based in Vancouver, Canada. For the upcoming launch of their new city building simulation game, "Industries of Titan", they wanted to present their concept in a more original way – and used 3D printing to bring the game to life! We spoke to Antoine Lendrevie, Art Director at Brace Yourself Games.
1. Can you tell us about yourself?
Hi! My name is Antoine Lendrevie, and I'm the Art Director at Brace Yourself Games. I work full time on our new game, "Industries of Titan", which is an industrial city-building simulation/strategy game for PC. Basically you start by creating your city, and at some point you'll need to compete with another city on the same map, either economically, politically or through combat – or a mix of all these elements. Our previous game was "Crypt of the Necrodancer", which is an award-winning roguelike rhythm game.
2. Can you tell us some more about the 3D-printed model?
We attended PAX West, a big video game exhibition in Seattle, where we were showing a demo of our game for the first time. We wanted to create some original, eye-catching props for our booth to attract people and get them excited about visiting our booth and trying the game. Since our game is mainly a city builder, we thought it would be fun to have a physical version of a city block from the game.
3. Why did you use 3D printing to create your project?
"Industries of Titan" is made with volumetric pixels, which I knew would fit well with 3D printing due to its cubic form. The cities in our game are also made using tiles, each one representing a building. It was easy to take the 3D model of those tiles and 3D print multiple tiles to create a city block. In the end, we 3D printed 16 tiles (each one measuring 15×15 cm), as well as some little cars to place on the roads. 3D printing was the only way we could physically represent a part of our game with such high fidelity and attention to detail.
4. Why Multicolor+? Are you happy with the result?
When I researched 3D printing services online, I think i.materialise was the only one to offer detailed, directly colored 3D printing with good quality, good materials and a competitive price. In the end, the 3D-printed models looked exactly like the models in the game, including colors and textures – we were all really pleased with the result! I also have to say that the team was very helpful in the process and that the shipping was quite fast.
The public at the exhibition were all very curious when they first saw the entire 3D-printed diorama, and they were amazed by the quality of it. A lot of them took photos and videos, and we even got a shoutout for the "Coolest Prop" of the show on GeekWire! We look forward to using Multicolor+ again in the future!
Are you a games fan? Be sure to check out Industries of Titan and sign up for news of the launch!
Are you interested in using 3D printing to create models? Discover how this model of the Cathedral of Šibenik in Croatia was made, or get inspired by Kees-Jan van Vessem's beautiful scale model trains.
Once you have a 3D file of your model, upload it to our online 3D printing platform and choose from 100+ materials and finishes.
Recommended Articles