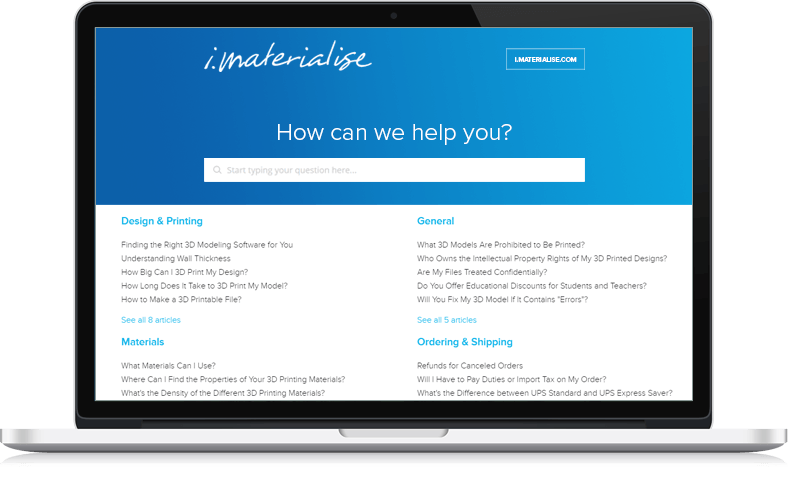 Did you know that most of the questions we get each day can already be answered online? Just browse our Help Center for answers to the most common questions or read through our helpful articles. All of our 3D printing knowledge is right at your fingertips.
Thank You
Your message has been sent. You should receive an email response shortly.
How Can We Help You?
If you have a question about your order or your offline price request, please use the form below. Please keep in mind that we get a lot of inquiries every day, so replies may take some time. However, we always try to respond as fast as possible.