Brass is an alloy of copper and zinc. The material is incredibly versatile and available in a wide variety of colors and plating. You can expect the same level of detail you'd get with silver and gold prints.
Ships as of 15 business days
Design Specifications
Minimum Wall Thickness
0.6 mm
Accuracy
±5% (with a lower limit of ±0.35 mm)
Pricing Info
The price of brass is directly affected by the volume of the model you intend to print. The bigger the volume, the less you pay per cm³.
Depending on the type of plating, electroplated brass models cost between 5 EUR to 9 EUR more per model than the natural PU coating. The yellow gold-plated finish is the cheapest plating option. The red gold-plating and the rhodium-plated finish are about 7 EUR more per model than the natural PU coating. The black color-plating and chrome-plated finish are the most expensive of all the brass plating options.
Typical Use
Brass can be typically used for detailed miniatures, sculptures, jewelry or pre-print tests (e.g. to form-fit before ordering Gold or Silver). The material is perfect if you want your piece to bling as Gold but you don't want to spend so much money.
Technology

Wax 3D printing and lost wax casting are used to build your design when using this material. The wax printing process is a type of Stereolithography that uses a wax-like resin. Support structures are printed along with the model to make sure your model doesn't fall apart. These support structures are automatically generated and manually removed after the printing process. After support structures are removed and your model is cleaned, the model can be prepared for casting.
First, one or more wax sprues will be attached to your model. Next, the sprue and model will be attached to a wax 'tree', together with a bunch of other models. The tree is then placed in a flask and covered in fine plaster. When the plaster solidifies, it forms a mold for brass casting. The plaster mold is then put in an oven and heated for several hours to a point where the wax is completely burned out.
Then, molten brass is poured in to fill the cavities left by the wax. Once the brass has cooled and solidified, the plaster mold is broken and the brass models are removed by hand. Finally, your model is filed and sanded to get rid of the sprues. It will be polished, plated and/or PU-coated according to the finish you desire.
Additional Information
A PU coating provides extra protection for the plating, enabling us to offer a 6-month guarantee for the plating
Due to the nature of the process (lost-wax casting and printing) used in the production of brass, interlocking or enclosed parts are not possible
Brass oxidizes (the surface gets a greenish hue) if it isn't plated, PU-coated or varnished
Chrome-plated polished brass contains traces of nickel
Brass consists of 80% copper, 15% zinc, and 5% tin
Sample Kit
Learning about our materials is one thing, seeing and touching them another. That's why we've designed sample kits based on our Periodic Table of Materials. Please note that we don't offer samples for untreated brass due to its sensitivity to oxidation.
Brass
Natural PU Coated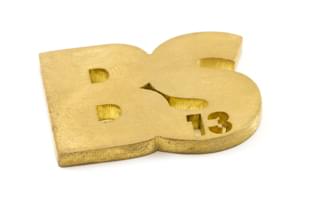 Includes a natural PU coated Brass sample.
Brass
Yellow Gold-Plated Polished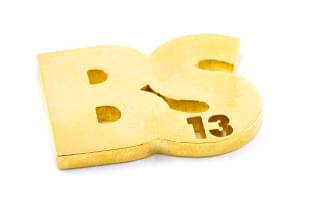 Includes a yellow gold-plated polished Brass sample.
Brass
Red Gold-Plated Polished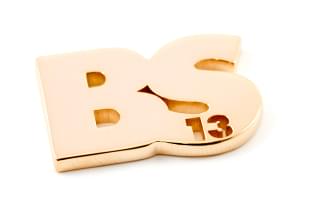 Includes a red gold-plated polished Brass sample.
Brass
Black Color-Plated Polished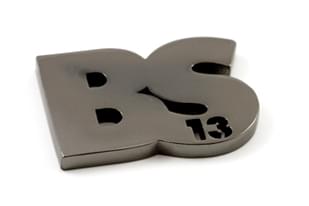 Includes a black color-plated polished Brass sample.
Brass
Chrome-Plated Polished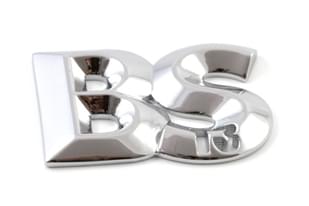 Includes a chrome-plated polished Brass sample.
Brass
Rhodium-Plated Polished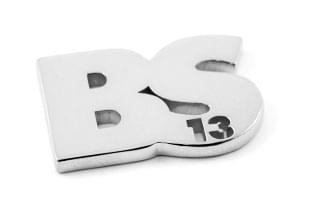 Includes a rhodium-plated polished Brass sample.