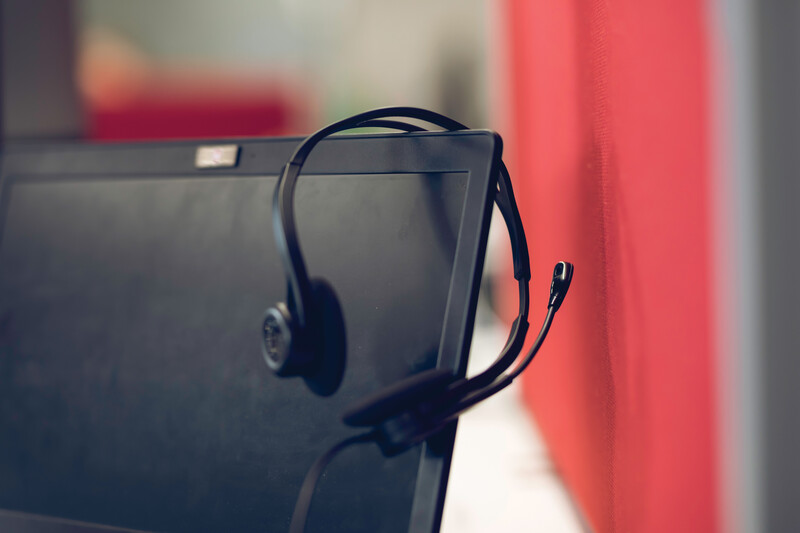 Going The Extra Mile: How i.materialise Ensures Quality And Agility For Its Customers
by Cecilia | August 25, 2021
Research shows that 76% of customers expect companies to understand their needs. And when it comes to 3D printing, these needs may vary. Often, customers have questions regarding which material to use, how to better design their parts, or even which courier service best suits their order. Luckily, at i.materialise, we have a customer support team that is ready for anything. To find out exactly how they go above and beyond for our clients, we talked to Anna Vasylkivska, Customer Support Officer at i.materialise. 
Hello, Anna. Can you tell us a little about your role at i.materialise?
With great pleasure! I am a Customer Support Officer at i.materialise — I provide convenient, empathetic guidance that keeps customers' needs at the forefront of every interaction. Among our customers are artists, students, and jewelry designers. When a customer places an order on our website, this is what the process usually looks like: they upload their 3D files, choose the material, color, and finish, and then receive the price and confirm the order. As easy as it is to use our platform, those who don't have much experience with 3D printing can have many doubts, and that is when they contact customer support.
And what is this interaction like daily? 
Usually, customers come to us with technical doubts. For example, they upload their models on the website, and they need to clarify which materials or finishing options are best to choose. So, customers rely on our expertise to choose the right application for their model or the fastest delivery option. Thanks to our many years of experience in the market, we can always advise our clients on the right solution for their needs.
I like working in customer service because most of the orders are checked manually by our support team, so we are closely in touch with our customers during the whole production process, from the moment they place the order online to the moment they hold it in their hands. It is also fulfilling to help customers worldwide as they all have exciting stories to tell.
In fact, I remember this case when a client contacted us about an important project of his. It was a three-meter sculpture of a desert rose. It looked impossible to achieve within his deadline, considering the quantity of the parts he wanted to print. He was based in the US, and many times he would call us late in the evening when it was already morning here in Europe. We could tell how important that project was for him. So, we worked closely with the production team and put together a plan to help him make this design. In the end, he was extremely grateful and so satisfied with the end result that he even shared pictures with us.
And what do you think sets i.materialise apart when it comes to customer support? 
First and foremost, the fact that customers can trust us. That is why they are coming back each time. It is easy to find us online. We have a website; we have Facebook, Instagram, there is no problem for the customer to reach the customer support team. Furthermore, our website is self-explanatory, all the necessary information about the technology's materials is highly accessible. There are also many pictures and videos, so if they cannot imagine what printed designs look like, there are plenty of examples to browse on our website.
In our fast-paced world, customers expect a quick response, and we will go above and beyond to meet this expectation. When needed, we talk to the production team to get further information on materials and different types of finishes so our clients can make an informed decision. If we cannot give them a solution in 24 hours, we will let them know that we are working on it. Doubts about the courier? No problem! We will deal with that too. Whatever we can do to make the life of our customers easier, that is what we will do.
What do you consider to be the key to being a leader in 3D printing? 
We are always proud of i.materialise being a company that is easy to do business with. Our customers expect that we will keep our promises, that we will provide them excellent quality, and that we will keep our deadlines. Of course, more complex projects can have a higher degree of unpredictability and we have experienced minor disputes at times, but we always work towards a solution.
Our customer support team works with the same mindset: fast replies, meeting deadlines, and impressive products. We will do everything for the customers, and I know that the whole team thinks the same way. This connection makes us a dedicated team that always goes the extra mile for the customer, precisely what sets i.materialise apart.
 Ready to 3D print your own projects?