Get your groove on with Bronze and Stainless Steel
by Tatiana | March 11, 2013

It's time for a new Material Monday. This month: Check out the new design guides of bronze and stainless steel!
Stainless steel is one of the cheapest material of our steel family. It's perfect to give your design extra character. The material looks a little pitted and robust and is often used for scale models, jewelry (but be aware of skin irritation) and decorative models.
COMPETITIVE PRICING
For models up to 5 cm³ volume you pay $35.00 for non gold plated colors and $41.00 for gold plated colors. For every extra cm³ above 5 cm3 -till 40 cm³- you pay $8.00 extra. For every extra cm³ above 40cm³ you pay $7.5 extra. For compact models we have a discount: The more material you have within the imaginary box around your model, the bigger your discount becomes for the same model volume. Check out the material page for more information.
Do you need more details? Then high detailed stainless steel could be perfect for you. It's got the strenght of titanium, but the pricing is less expensive. We've seen some really nice models 3D printed at i.materialise such as this ring of Roberto Trentin:
FINISH IT
Every design needs it's own material and finish, so that's why we offer different options regarding stainless steel. The color of the material itself is silver colored. The material is polished by default. Unpolished spots like tiny holes stay darker than the polished surfaces. Other finishes are medieval pewter,wheat penny and a gold finish is achieved by dipping the model into a gold bath.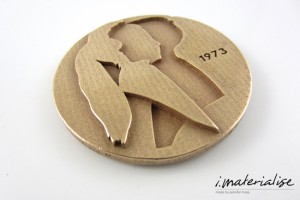 BRONZE
Did you see the nice eagle in the banner on top?  It's one of the many models that were printed in bronze. If you want to know the story behind the eagle: watch our blog tomorrow!
Designers often use it to make scale models and decorative parts like coins, keys or medals. The material is a little more expensive than stainless steel and more used for smaller objects is bronze. Models made in bronze are printed in bronze powder that is infused with bronze. Designs up to a volume of 5 cm³ cost $38.50, for every extra cm³ above 5 cm3 -till 40 cm³- you pay $8.80 extra.
Watch our page tomorrow to hear the story behind the eagle!
NEW DESIGN GUIDES
Our team has worked hard to provide you with very clear, updated design guides. The new guides for bronze and stainless steel are now ready to use. Check out the structured tutorials to help you through your design process!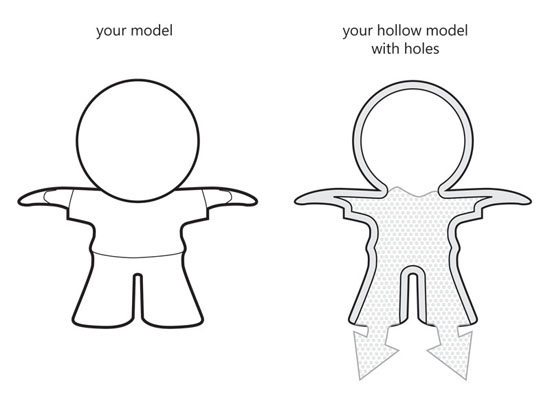 SHOPPING
Do you want to surprise your boyfriend, girlfriend, mum, dad, grandmother or someone else for a special occasion (or maybe you don't need a special occasion)? Take a look at our bronze and stainless steel theme page and surprise them with one of our nice designs!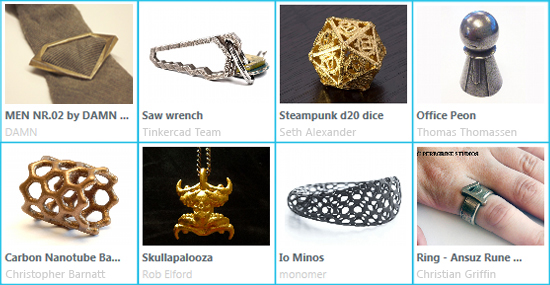 Do you want to see and feel all our materials with your own eyes? Order some samples! It's the best way to get a good sense of the materials. You can buy a basic sample kit or seperate samples.