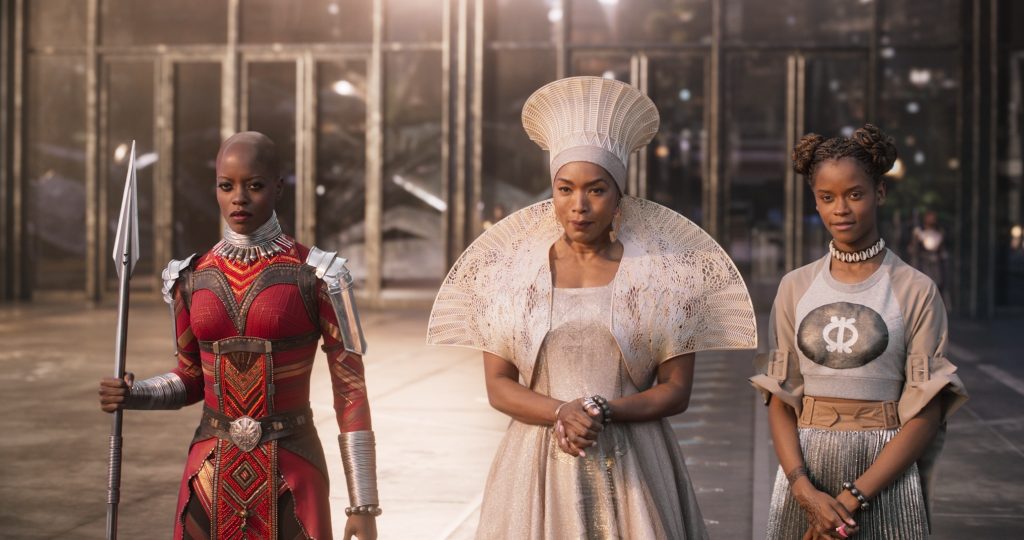 3D Printing at the Movies: How a Costume was 3D Printed for Black Panther
by Aura | April 19, 2018
If you live on this planet, you might have already watched or at least heard about the latest Marvel movie: Black Panther.
This blockbuster has been acclaimed by the public and movie critics for many reasons, including the impressive costumes worn by the characters.
Tradition meets 3D printing
The amazing outfits for the movie were inspired by the colors and shapes of African tradition and the cutting-edge technology of Wakanda. One of the main characters, Queen Ramonda, wears an elegant crown in the movie, reminiscent of the traditional crowns worn by married Zulu women.
This crown was 3D-printed by Materialise. It's a perfect example of the Wakandan blend between old and new!
When Ruth Carter, Head Costume Designer for Black Panther, was faced with the challenge of designing a crown for the mother of T'Challa – the Black Panther himself – she sought the collaboration of an experienced designer for fashion and 3D-printed wearables, Julia Körner, and put it together using the 3D printing technologies available at Materialise.
The results are out of this world!
Read more about this fantastic 3D print and the designing process on the Materialise blog.
A 3D printing technology worthy of a queen's outfit
The technology chosen to 3D print Queen Ramonda's crown was Laser Sintering and the material was Polyamide12 or Polyamide (SLS). This is the 3D printing option that offers the highest freedom of design, one of the best options for such a creative project!
Julia's 3D design skills were key to achieving a crown that was stiff enough to retain its shape but also flexible enough to be comfortably worn by the actress Angela Basset who was playing Queen Ramonda.
Polyamide is also a great material for beginners in 3D printing and designers because it gives the possibility to print the most intricate shapes, and it comes in many different finishes and colors.
You can also print your creations in Polyamide (SLS) by uploading your 3D designs to the i.materialise 3D printing platform.
You've never been closer to Hollywood!
Look for more inspiring stories about 3D printing in fashion and shoe design on our blog.
All images courtesy of Marvel's Black Panther / Costume Design by Ruth Carter