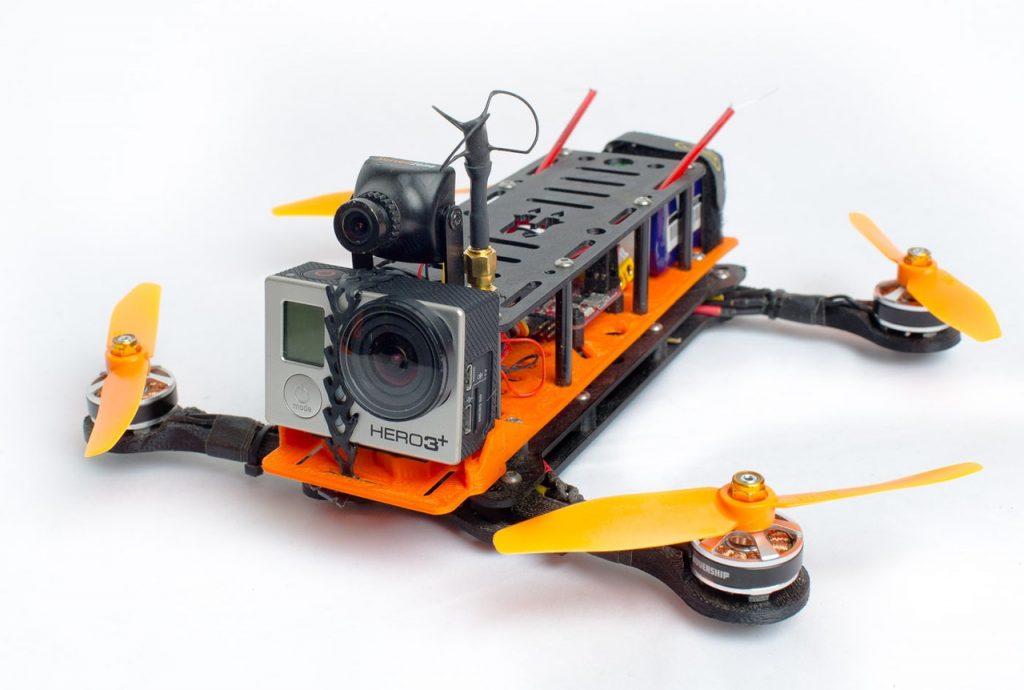 Top 8: The Best 3D Printed GoPro Accessories
GoPro cameras are perfect for shooting video footage – even while doing extreme action sports. A GoPro is not meant to be handheld but to be mounted on surfboards, drones, skateboards, helmets, bikes, or even a rocket!
3D printing is the best way to get affordable, lightweight, yet absolutely useful items to enhance the stabilization, accuracy, and protection of your camera. Read on to find out more about our 8 coolest and best 3D printed GoPro accessories and mounts! Make your GoPro fly, dive, and race!
1. 3D Printed GoPro Scuba Mount
Attach your GoPro camera to your diving mask and collect amazing first-person underwater video shots for your next dive or snorkeling trip. This mount was Felipe De La Torre's first 3D design and was printed in Alumide with i.materialise. Read more about it here.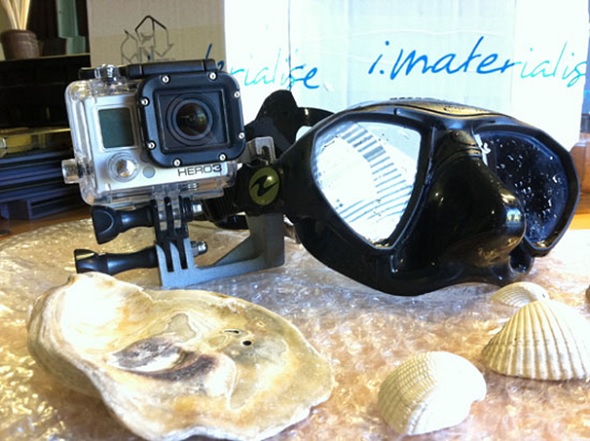 2. 3D Printed GoPro Kitesurf Mount
Kiteboarding is a sport that combines aspects of wakeboarding, windsurfing, and paragliding into one extreme sport. A kiteboarder harnesses the power of the wind with a large controllable power kite to propel himself across the water on a board similar to a small surfboard. It's no wonder that an extreme sport like this called for extreme video footage.
Luckily, there's a 3D Printed mount in Polyamide(SLS) for that: the GoPro Kitesurf Mount by Imprenta3D.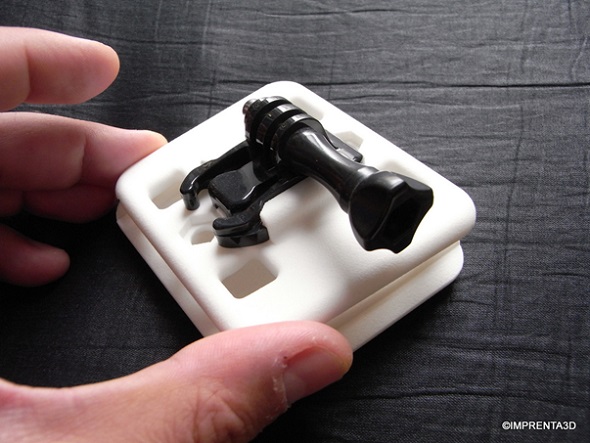 3. 3D Printed GoPro All-rounder Stick
Looking for a simpler yet very useful item? Check out this all-rounder: attach your camera to this stick and get a better view. Designed by Sten Verhaegen and 3D printed in Polyamide(SLS), it works great for music festivals when you're stuck in the crowd and want to film some action on stage, or if you feel the need for some selfie video footage.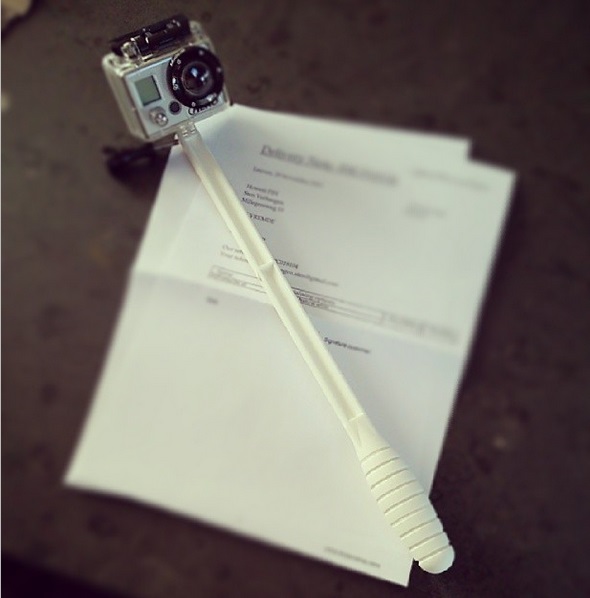 4. 3D Printed GoPro Bike Mount
Attaching your GoPro to your bike is now easier than ever with the GoPro Sidebar Mount. You can get stunning footage by simply sticking it next to your bike wheel. Download the 3D model here (as an STL file), upload it to our website, and let our printers do the work!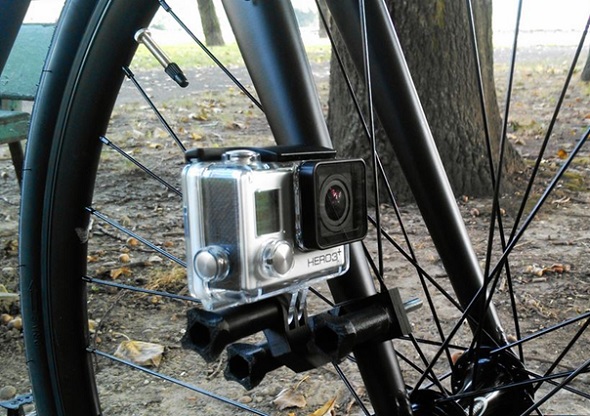 5. 3D Printed Camera Mounts For Skiing
Want to record your ski tour or snowboard stunts? Make sure your camera catches all the action when going down the slope by fixing your camera to your ski helmet with a little help from 3D Printing. You can download a 3D file for a GoPro helmet mount here or get a 3D print for a Camsports camera in Polyamide (SLS) here.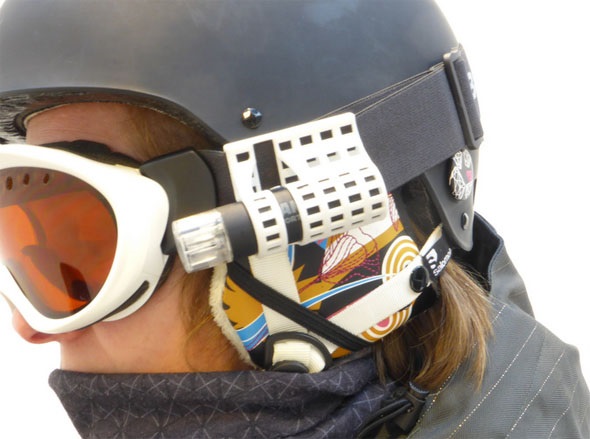 6. 3D Printed GoPro Drone Mount
Why not make your camera fly? Of course, there are tons of drones out there and each comes with its own GoPro mount, but as a start, you might want to check out this special 3D printable drone called "Hovership" MHQ2. Once again, it's downloadable and just needs to be sent to our printers.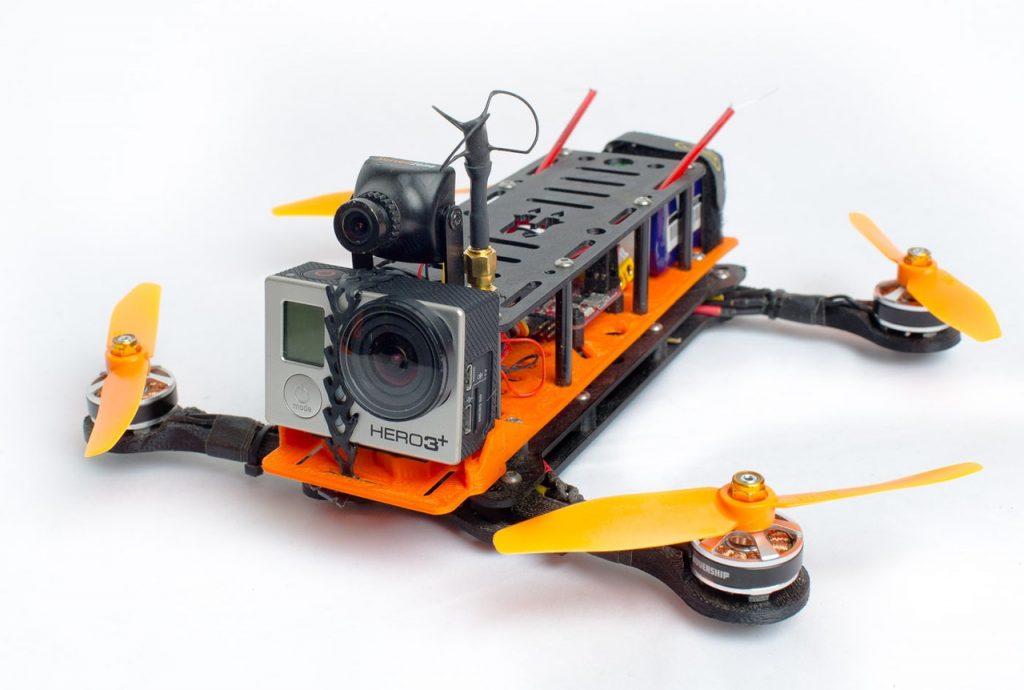 7. GoPro Stabilization 3D Print
GoPro mounts can do more than just attach your camera to your equipment. They can also improve the stability and video quality of your footage. Uploaded GoPro videos on YouTube always look so stunning; however, when filming yourself you may often notice that the footage is shaky and causes headaches in no time. If so, then this smart image stabilization mount is for you:
8. GoPro in a 3D Printed Rocket
Searching for something even more extreme? Then this 3D printed rocket for your camera might just be what you are looking for.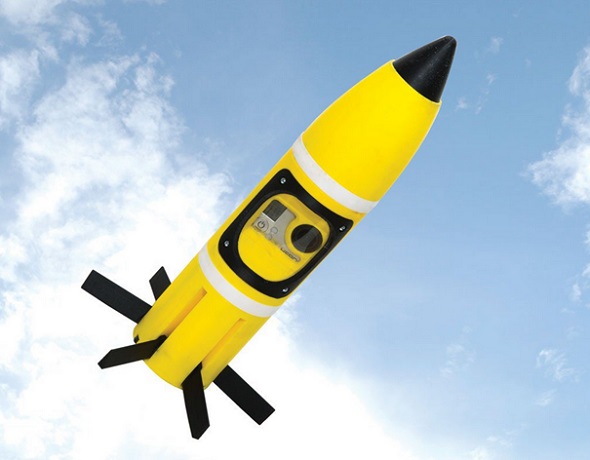 3D Print Your Own Mounts & Gadgets
For printing your own gadgets, you don't even need to own a 3D printer – simply upload your 3D file to our website and we'll take care of the printing. You'll have a choice of more than 100 materials and finishes, you will see the price of your 3D print instantly, and you will get a high quality object printed on industrial machines.
If you are a photography lover but you don't own a GoPro, we have put together some ideas for 3D-printed camera accessories.
You can learn more about the best materials to 3D print your camera accessories on the material pages for Alumide, Polyamide (SLS) and Polyamide (MJF).
Did you already 3D print a mount for your skateboard, bike helmet, car, or any other tech gadget with us? Then don't hesitate to share it on our forum or on social media with the hashtag #imaterialise.
We're looking forward to it!