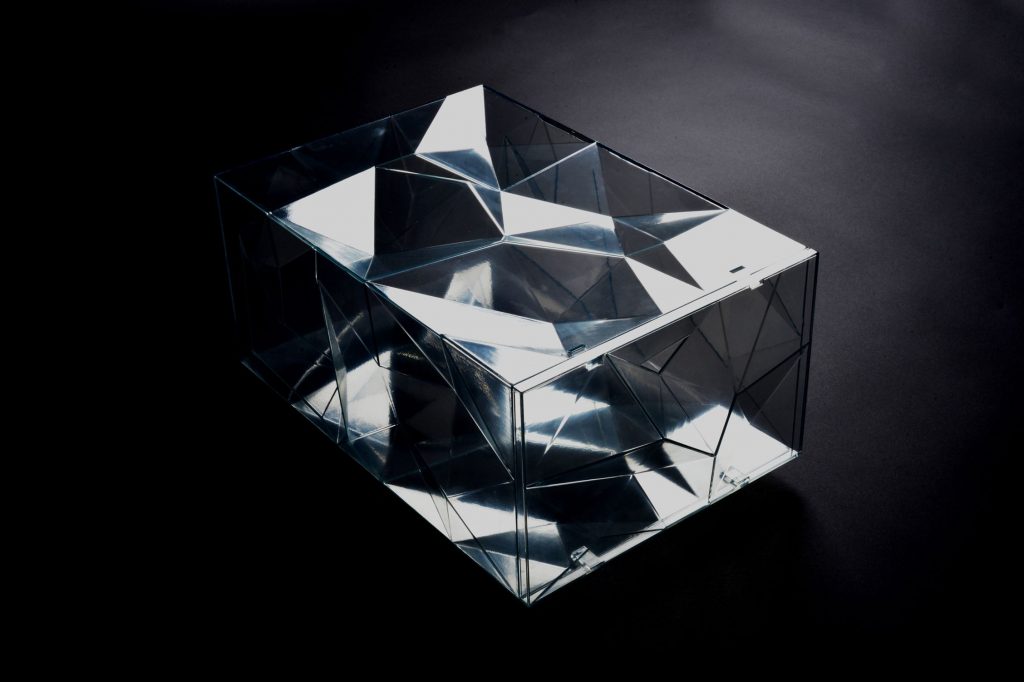 Solving Storage Space with 3D Printing: RCKZ Designs Stackable Sneaker Display
by Stephanie | December 3, 2018
One of the most familiar dilemmas of being a shoe lover is finding the space to store your latest acquisitions. And even if you do find a corner in the back of your closet – how can you admire them from there? German company RCKZ used 3D printing to design a stackable, stylish storage box. Read all about their story!
Can you tell us about yourself? What do you do?
We're an innovation agency called Squirrel based in Germany. Usually we help companies and brands with product innovation, digital strategy and digital storytelling. Occasionally, we also invent and develop our own products. In the past these were mainly digital products but this time it's a (real) sneaker storage box!
Can you tell us what the project is about?
Basically, the sneaker storage project is a solution-driven design project. A lot of our friends (and half of our company) are what we like to call "sneakerheads" – sneaker enthusiasts or hardcore collectors of fancy and valuable sneakers. The interesting thing was that everyone had the same problem. The sneakers themselves are impressive design objects but it's difficult to display them at home. Most sneakers are terribly presented or even hidden in storerooms!
So we started fooling around with new concepts in our spare time. The goal was to come up with a solution that would inspire our friends to 'proudly present' their sneakers at home.
The concept soon evolved into RCKZ. The idea is to build various beautiful racks to display your sneakers at home.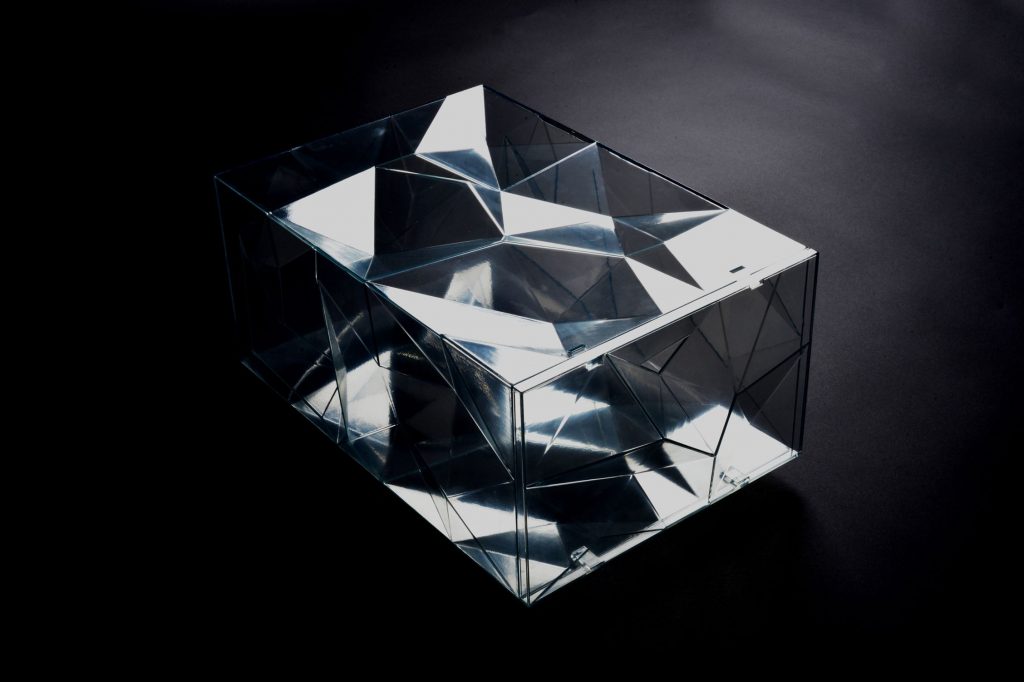 Why did you use 3D printing to create your project? What were the benefits?
The stacked racks concept demanded a relatively complex polygonal design and we used 3D printing to create the prototype of the design, and to test the quality of the design data. The prototype made the design tangible. That helped us to identify optimizations and further improvements which we could make to the design.
What technology/material did you use and why? Are you happy with the result?
We opted for Stereolithography because we wanted the product to be tough rather than a wobbly plastic box. Also, we wanted the design prototype to be crystal clear, providing a neutral contrast to the sharpness of the polygons (and to avoid confusion about the degree of transparency or color variants at this point). That's why the 3D prototype was polished by hand for us by i.materialise as part of their finishing services.
The result is cool, we love it and even our most critical friends approved it!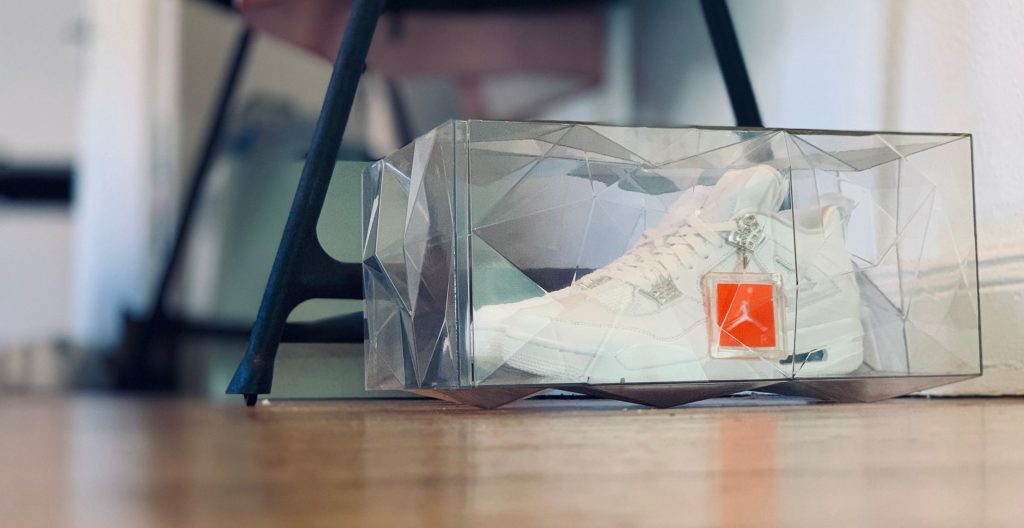 Why did you choose i.materialise?
We had a design thinking workshop with BMW (for a different project) and the name Materialise popped up. So we visited your website and tested out if our CAD data could be processed by your platform. It worked, so we gave it a shot!
What are your future plans for the project? Will you use 3D printing again?
As the end product is stackable and consists of 6 or 7 parts which the user can assemble easily, we decided to produce another prototype in 3D printing.
The second model demonstrates the functionality of the sneaker box rather than its look. It helped us to test the stackable construction and to plan industrial production of the design.
We intend to release a limited edition of the Sneaker Storage Box later this year. We will then get to know the real demand and the resonance of the product with our customers. And they will decide how we move forward with this project!
If you love RCKZ's Sneaker Storage Box, find out more about the project on their website, or follow their Instagram to get the latest updates about the project.
Do you have a great design you want to test out? Why not try 3D printing? Get inspired by industrial designer Elia Furgiele and fashion student Alice Van Opstal.
If you've got a 3D model ready for 3D printing, simply upload it to our online platform, choose from 100+ materials and finishes and get an instant price quote!