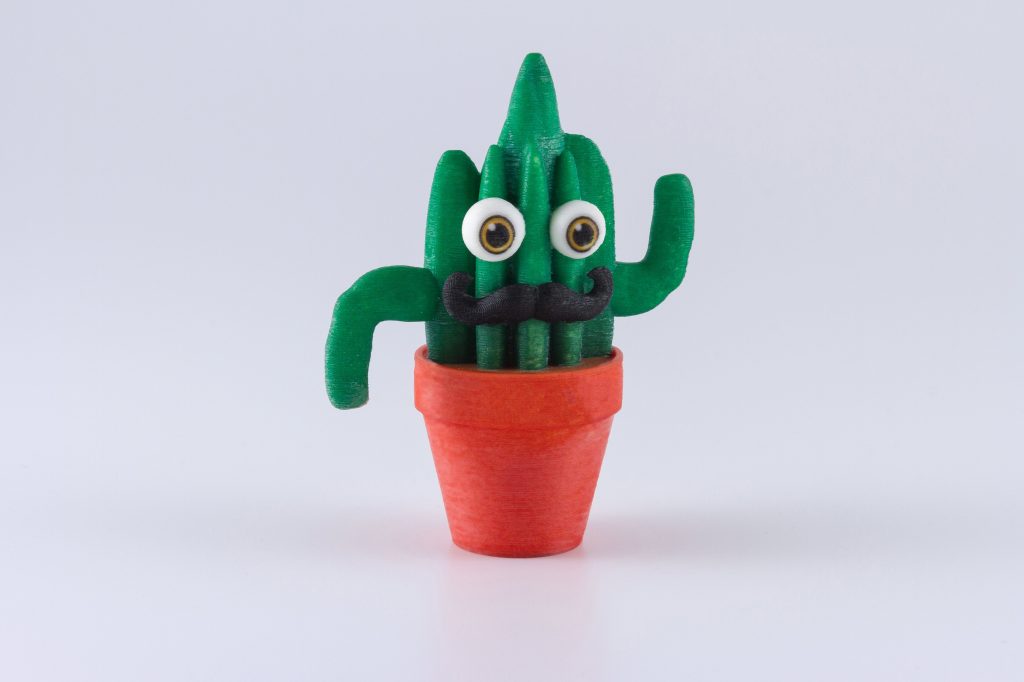 3D Design for Beginners: Paint 3D Tutorial
by Aura | May 24, 2018
At i.materialise we work to make 3D design and 3D printing more approachable for everybody. That's why we have been partnering with Microsoft. For a long time, i.materialise has been directly integrated in Microsoft's 3D modeling app, 3D Builder, and it is now also possible to 3D print your creations on Paint 3D, directly with i.materialise.
The popular drawing software has gone a step further and is now Paint 3D! It's the same Paint we all know, but now in three dimensions. The app is very user-friendly and makes 3D design easier than ever.
And it isn't just designing that is possible, because the designs that you create on Paint 3D can be directly 3D printed on i.materialise.
To show you how, we have prepared a video tutorial to help you create your first 3D model in Paint 3D: go right from a funny idea to a tangible 3D-printed figure in full color.
As you can see, 3D printing in full color is now better than ever with the new Multicolor+. Read our tips to learn how to get the perfect Multicolor+ 3D print from your Paint 3D design, and discover the possibilities of this new 3D printing technology.
What will you design with 3D Paint? Let us know in the comments or share it on social media with the hashtag #imaterialise.
Keep experimenting with the funniest 3D designs by reading this other tutorial for beginners.
Microsoft also offers some help on basic 3D modeling, Paint 3D and Remix 3D.
Tutorial by Bert De Niel