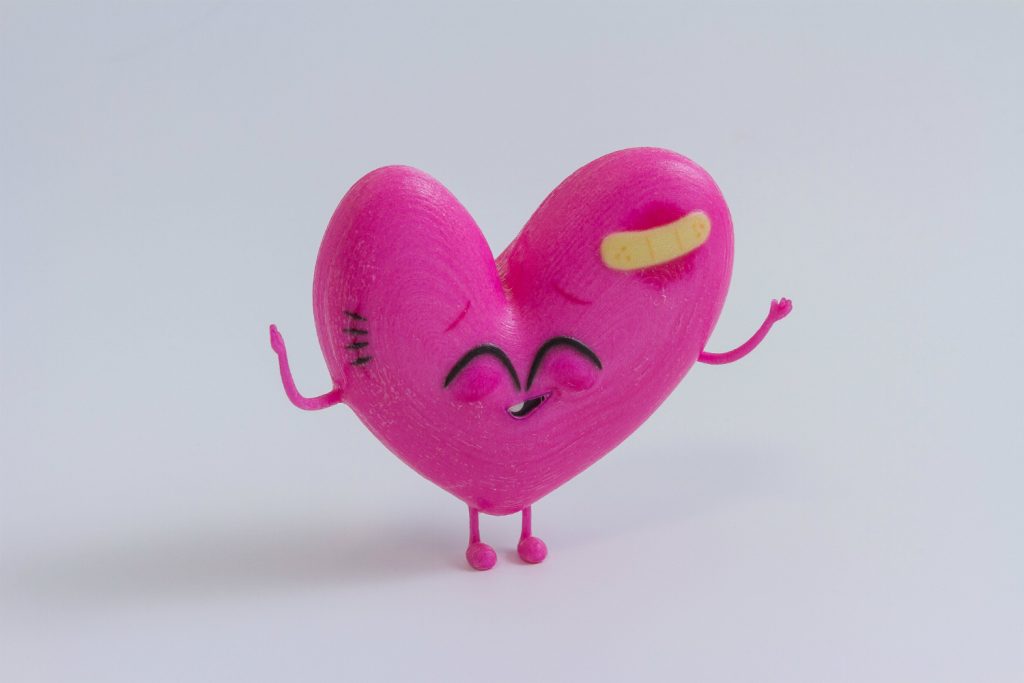 Fall in love with Multicolor+: Brighter and Stronger 3D Printing in Full Color!
by Aura | February 14, 2018
Valentine's Day is the best time to fall in love. That's why we're excited to introduce our new and improved, full-color 3D printing material: Multicolor+.
Be the first to try it! Always testing if not developing the latest innovations, we would like to offer you the chance to try out this advanced multicolor 3D printing technology: Mimaki's UV curable inkjet printing (currently in beta testing). Full-color, UV-curable, 3D inkjet printing creates smooth surfaces with vibrant colors that enhance the value of a finished object.
More than colorful 3D printing
What does the "+" stand for?
Brighter colors: Multicolor+ will make colorful 3D prints more vivid and intense
Stronger material: Using plastic instead of plaster, the material is sturdier than before
Better surface quality: The building layers of 3D prints are less visible with Multicolor+
Detailed designs: Higher precision than ever, allowing for rich color reproduction
Thinner walls: Up to 1 mm walls, enabling the most intricate design
Interlocking parts: With Multicolor+ it is possible to print interlocking parts
High water resistance: The Multicolor+ material is splash proof plastic
Multicolor+ is ideal for decorative parts such as figurines, avatars, or architectural models. Start enjoying the most colorful option for 3D printing by uploading your file here.
This higher quality Multicolor+ is a material in beta trial. It will replace the previous ColorJet technology.
Bringing 2D color expertise to 3D printing
Founded in 1975, Mimaki is a Japanese company specialized in 2D color and inkjet technologies. Leveraging their color printing insights, acquired over several decades, they are able to reproduce the most beautiful, vibrant colors.
Over 10 million colors of UV-curable inks are layered via inkjet and hardened with UV light.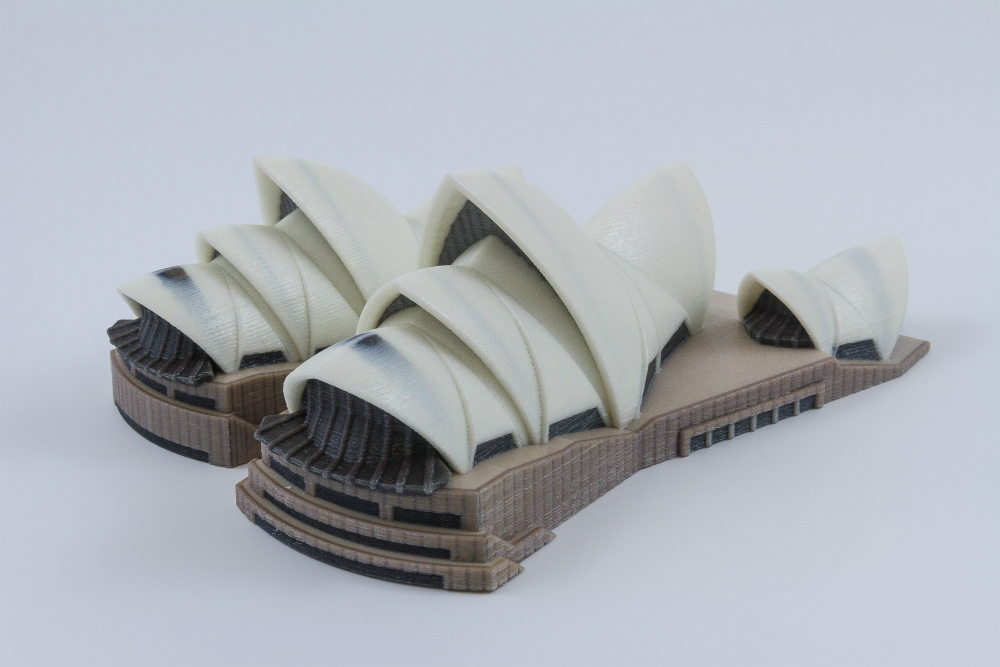 Multicolor+ is suitable for 3D-printed figurines and architectural models
Some guidelines to get you started with Multicolor+
Maximum size

The maximum size for your 3D prints in Multicolor+ is 150 mm x 150 mm x 150mm.
 Wall thickness
The minimum wall thickness you can use in Multicolor+ is 1mm. However, for larger sections, we advise you to work with a wall thickness of at least 1.5 mm.
Hollowing out your model
A rule of thumb for hollowing out your models is to maintain a wall thickness of at least 1.5 mm to allow to keep the support material trapped in the model. If you want to go thinner, you will need to make at least two escape holes with a diameter of 10 mm.
Moving parts
To design interlocking parts, the spacing between surfaces is very important as it will determine the flexibility and bendability of your design. We recommend keeping a minimum space of 0.5 mm between surfaces. The more space you leave, the easier it will be to remove support material.
Assembled parts
If you intend to assemble different parts, leave at least 0.6mm between them to avoid friction. A perfect fit in the software doesn't necessarily correspond to a good print.
Textures
Textures are possible in Multicolor+. Make sure the texture information is included by checking the preview on the ordering page. Should the model appear monochrome or without texture, some information might be missing. To obtain the perfect textured model, please read the design guides for 3D printing in Multicolor+.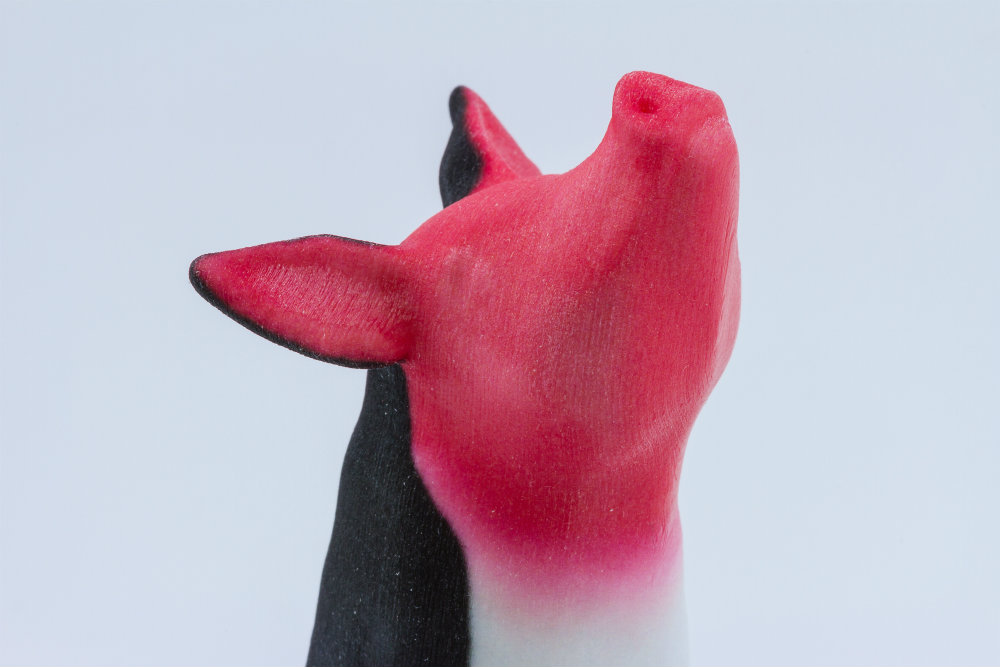 Embossed and engraved details
For engraved text or surface details in Multicolor+ we recommend letters with a minimum line thickness of 0.5 mm and a depth of 0.5 mm.
For embossed text and surface details, a line thickness of at least 0.5 mm and a height of at least 0.5 mm is advisable.
Discover more about Multicolor+ on our website and 3D print the rainbow!
Upload your designs here and fall in love with this advanced color technology. Help us to be the best we can be and let us know what you think about this material in beta trial!