Juxtapose: A new 3D printed Shoe by Marieka Ratsma
by Tatiana | August 28, 2013
Most people know Marieka Ratsma of her famous Biomimicry shoe she created in cooperation with Kostika Spaho. Now she just launched a new shoe 'Juxtapose'.
Marieka Ratsma:
"When visiting Boston last September I was amazed by the amount of trees in the area and in particular their shape and size. The contrast they give with the skyscrapers is breathtaking, because despite their contrast they work really well together. To incorporate this feeling into my design I decided to combine different techniques and materials. The bottom of the shoe was made via 3D printing, the top is handmade. I believe that the future of design can surprise us when there is contrast, and craftmanship and new technique come together."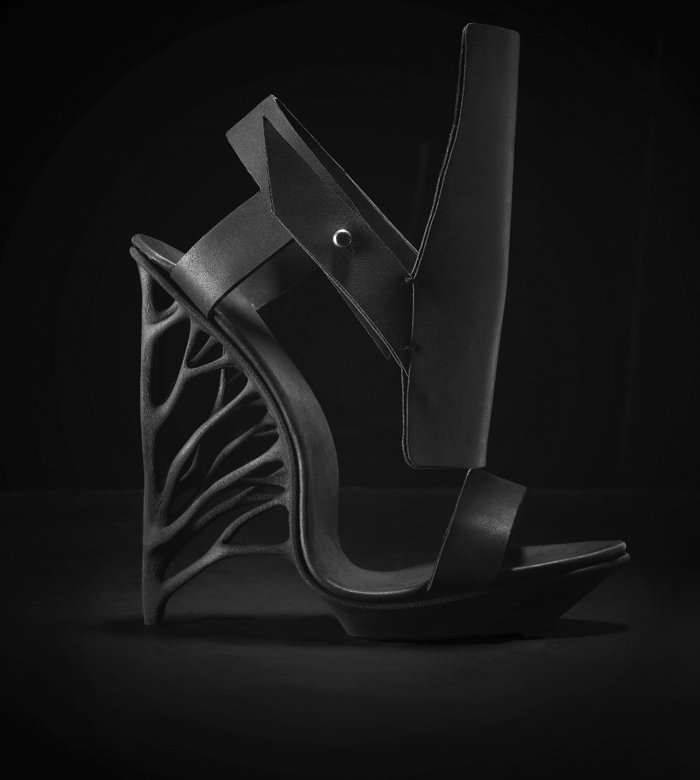 The shoe is 3D printed in
polyamide
and dyed black and modeled by Kostika Spaho.
See what inspired Marieka: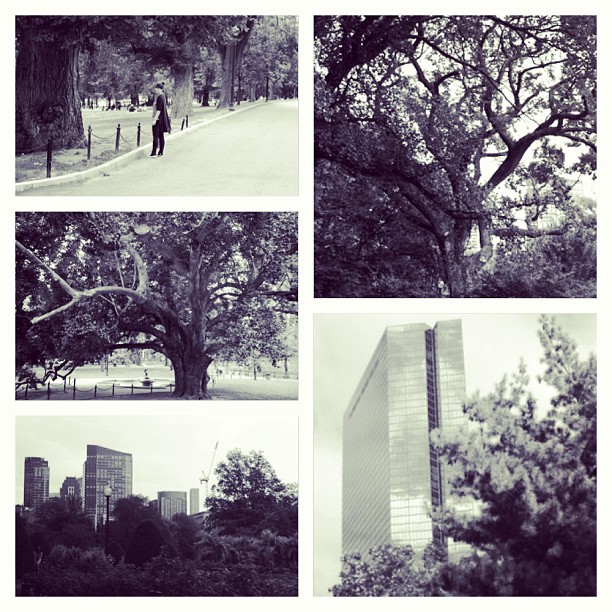 Watch the blog for more shoes! Tomorrow:
Katrien Herdewyn