Iris van Herpen's new 3D printed Escapism couture collection for .MGX
by Joris | February 1, 2011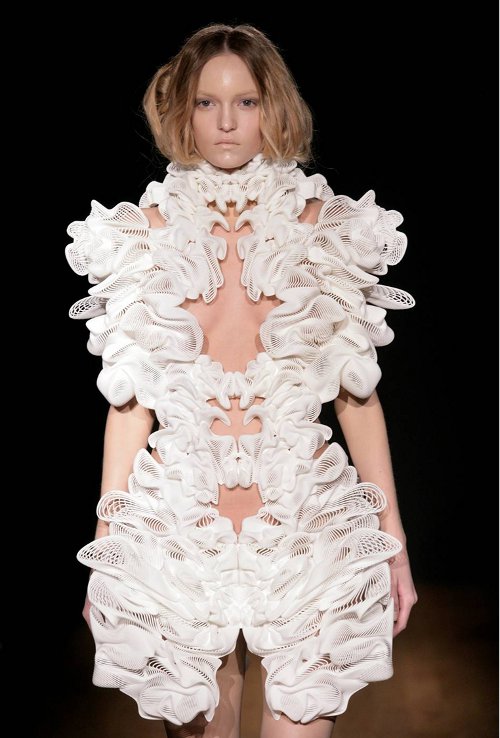 Dutch fashion designer Iris van Herpen has just shown her Escapism couture collection during the haute couture week in Paris Spring Summer 2011. This is her second 3D printed fashion collection after Spring/Summer"s Crystallization. The collection is a collaboration between Iris van Herpen and architect Daniel Wildrig with our label .MGX by Materialise. The hats are designed and made by Stephen Jones. The shoes were made by Rem Koolhaas" United Nude. "Escapism is about the addiction of constantly escaping reality by digital entertainment, something that nowadays is a big part of everyone's world." We loved that our company could be a part of creating something so beautiful and feel that the collection is stunning.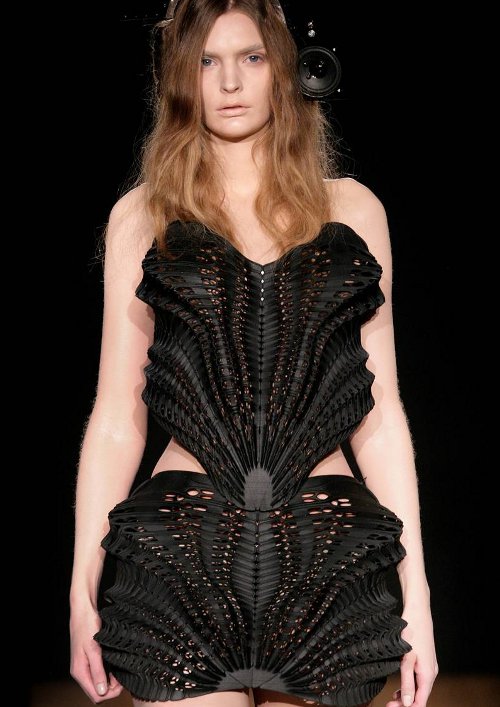 Luckily, we're not the only ones. The collection was very well recieved with fashion critic Philippe Pourhashemi saying of it, "I got emotional watching her show and felt transported to a different world. Her women looked like beautiful insects or seductive creatures hailing from an unknown planet. Her clothes are pure poetry." Fashionnotes said, "Iris van Herpen: the next Alexander McQueen?" Fashionista said, "The show felt more like performance art than a fashion show; the models were portrayed as portable sculptures in couture dresses. Can one draw the line between art, fashion, and product design? "No, it's always a mix of all these disciplines," the designer told us."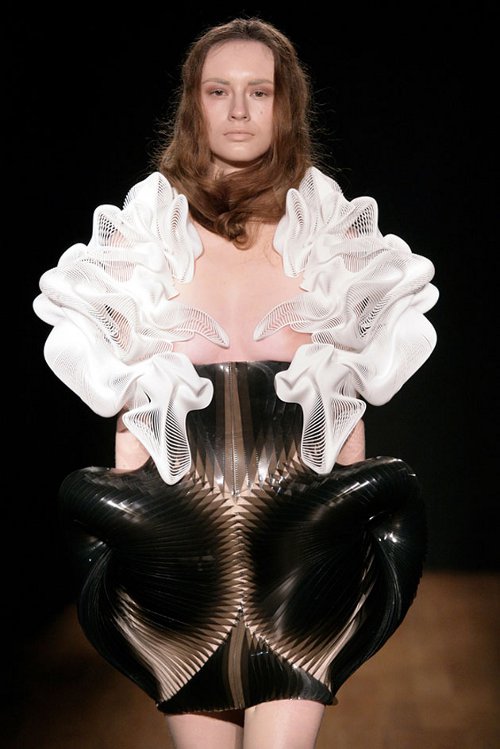 The 3D printed outfits are made here at Materialise with the same care and attention we reserve for your designs. The white peices are in polyamide and made with the selective laser sintering process. The black piece is also 3D printed in polyamide and finished in black laquer.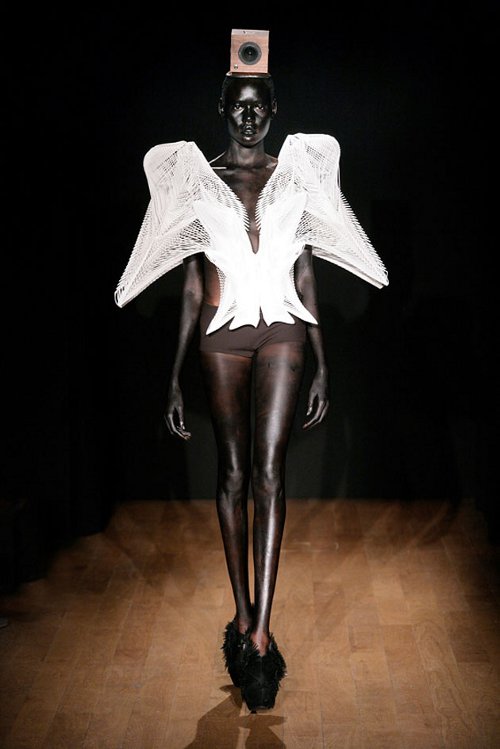 Photography: © Michel Zoeter