Introducing the New Community Manager
by David | September 26, 2011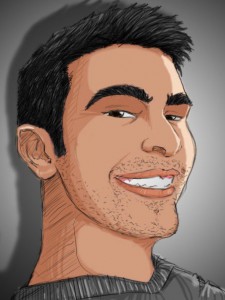 My dearest community,
Today I am proud to announce that I have the honor to be your new community manager. My name is David Arroyo and I have a professional background in 3D content creation for the entertainment and movie industry alongside a very useful customer service and sales background. Just like my colleagues have done this before me, I will continue to provide you with the latest and most interesting topics within the 3D printing world on a regular basis and will also be there to have interesting two-way conversations with our community.
So to get the ball rolling, I'll quickly introduce myself by giving you a look into who I am and the things I love. First of all, I love the creative world of art and culture in all of its forms. Having an artistic background myself, I find it a pleasure to look at other creative individuals and their work. As an artist at heart, I obviously also do my share of art creation and I have worked as a 3D artist on video game and movie projects alongside a long line of TV commercials in Europe. This has allowed me to have a solid understanding of the 3D world with now more and more a specialization in 3D printing.
I also spend some of my spare time as the writer and artist of a comic book series that is currently under development with the intention to someday publish it. I love to research topics of interests, turn them into fictive stories to then discuss them and make people think about the provided contents. That pretty much explains why I also keep myself busy with the creation of a comic book.
So there you have it in short. It's the first step of many more to come and I'm sure that as time goes by, we'll get to know each other a whole lot more. I look forward to our future conversations and by all means, please don't hesitate to join in and let us know who you are as well. Whether you are the next grand future designer to make use of 3D printing or someone who is just curious about it, let us know! We look forward to getting to know you as much as we enjoy introducing ourselves. After all, it is you what i.materialise is all about…
David Arroyo
Community Manager