i.materialise Japan launches Japanese blog!
by Tatiana | October 14, 2013
Good news for our Japanese customers: from now on you can follow i.materialise Japan updates through the Japanese blog!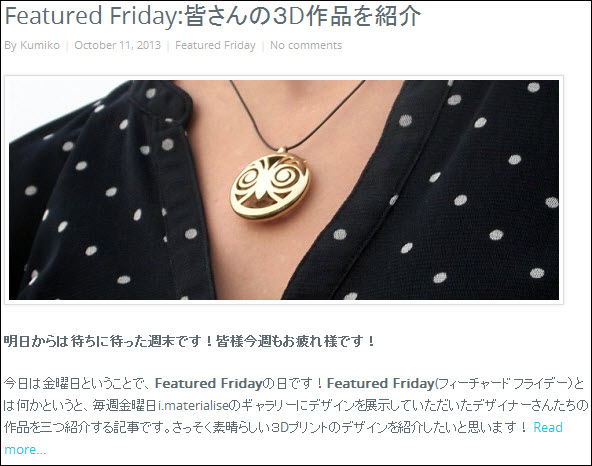 We also would like to welcome Kumiko, our Japanese ambassador, she will keep you posted about all our activities and events in Japan.
You can find i.materialise Japan on:
Have fun designing!