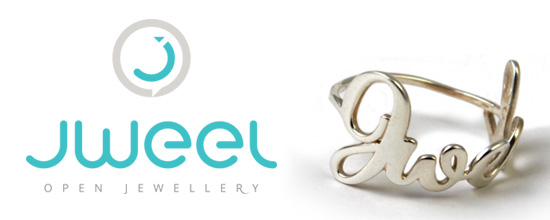 3D Printing Jewelry: Learn to Make Custom 3D Jewlery Designs with Jweel
What's more romantic than searching high and low for a nice gem for your partner? Creating the perfect piece of jewelry yourself of course! And with the new online app Jweel you can do just that. This free-to-use app allows you to create custom jewelry, with the elegance and precision of a professional designer. It is a company to our liking that were more than happy to partner up with.
The software: create your own 3D printed jewelry
Human nature drives us to dream, invent and create. Jweel allows people to easily manifest these dreams in beautiful physical form. Jweel's browser-based 3D jewelry design software empowers anybody to become a real jeweler. The software requires no download and no installation. Consumers can direct start designing 3D models of rings and pendants – dreaming-up styles based on words, letters, shapes and even more freestyle graphic experimentation.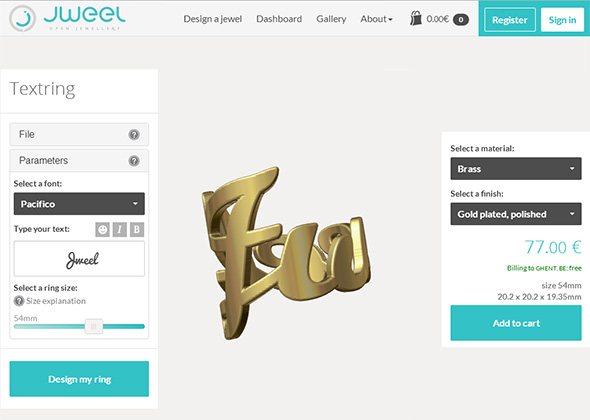 The result: high quality 3D printed jewelry
After finalizing and admiring your visual model, you can choose whether it will be printed in gold, silver, steel or even titanium. The final product will be 3D printed with industrial printers and recreated in exacting detail according to your computer model, will arrive in material form, and wrapped in beautiful packaging. 3D printing your own jewelry has never been easier!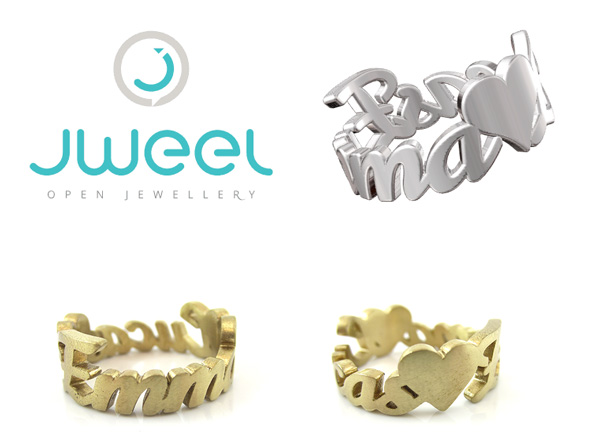 How to get started with Jweel
Learn more about how to use Jweel for creating 3D jewelry designs on our blog:
We are very curious to see what designs you come up! If you already know how to create 3D files and you are looking for an online 3D printing service to get high quality prints in gold, silver, bronze, brass, titanium, steel, or 12 other materials. Then go to our main website and learn more about our services there. Once you upload your design and choose a material, you will instantly see the price of your future 3D print.