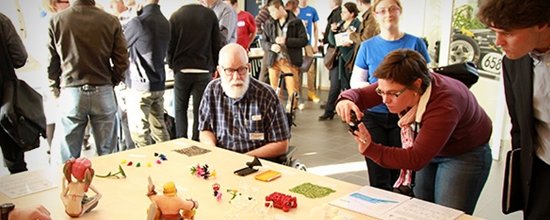 3 Ways 3D Printing Empowers Artists
by Billy | August 5, 2014
At the core of art is creativity: The urge to express yourself and to bring something into the world that hasn't been there before. Art inspires and puts us in awe. And it all starts with an idea.
3D printing is fueled by your ideas. And its core is freedom. 3D printing is perfect for artists because it gives them the tools and the means to share their vision with the world. At i.materialise we are energized to be part of the process of making your idea into a reality. Here's how 3D printing is empowering artists every day through better tools, materials, efficiency and community.
Unique products built by easy-to-use tools
The biggest misconception about 3D printing is that you need to be a computer programmer to get started. That is simply not true. The improvements of easy-to-use 3D modeling digital tools have played a big role in making 3D printing successful. Whether you want to start your project from scratch, mix and match or create a model from a picture you will be met with user friendly tools and helpful guides.  Free tools like AutoDesk 123D series, MeshMixer, SketchUp and Jweel  allow people with no 3d modeling training to jump in and start creating. Learn more about these tools at our Creation Corner. There's also a place on our forum to address more technical questions in case you get stuck.
New and improved materials
Make your art look just the way you want it by choosing from one of the 16 materials and more than 70 finishes.  This year gold, silver and brass have been popular choices in the lineup as well as multiple improvements to polyamide.  To learn more about basic rules of designing 3D printable models for a certain material check out our materials page here.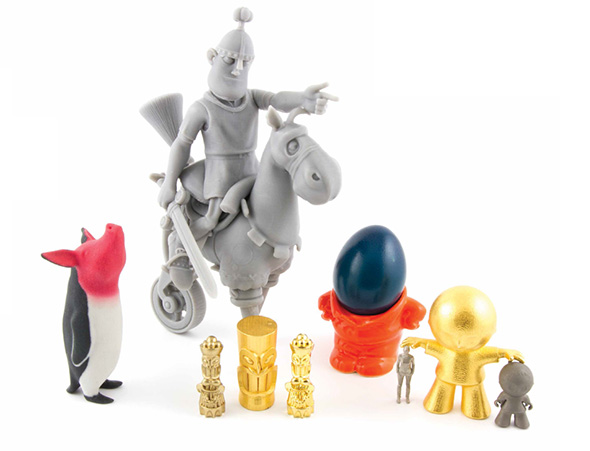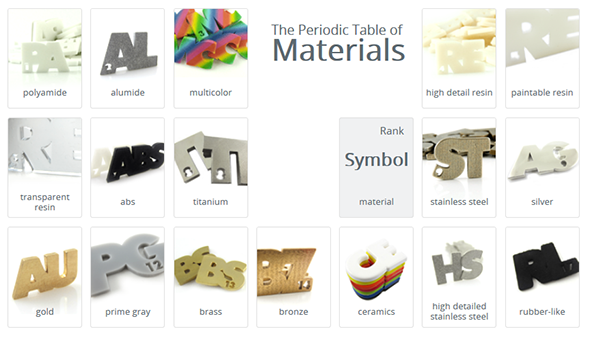 Community of Makers
All the 3D printing technology in the world would mean nothing without an awesome community behind it. We are grateful to be surrounded by makers, designers, tinkerers and creators. We hope to offer a community where you can safely experiment, play and create. With many surprises on the way we are excited to push the envelope for better 3D printing. The creative spark and the brilliant ideas were already there, we are just giving you the means to free them.