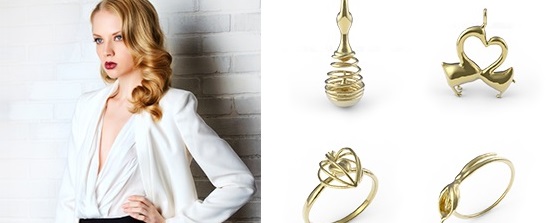 Which 3D Printed Jewelry is Best for Her? The Ultimate Style Guide
by Claire | November 11, 2014
Finding the perfect gift for her can be really tricky: Which jewelry to choose? This answer is not always obvious and has to be based on several criteria. Let's have a look on which type of custom 3D printed jewelry matches different styles.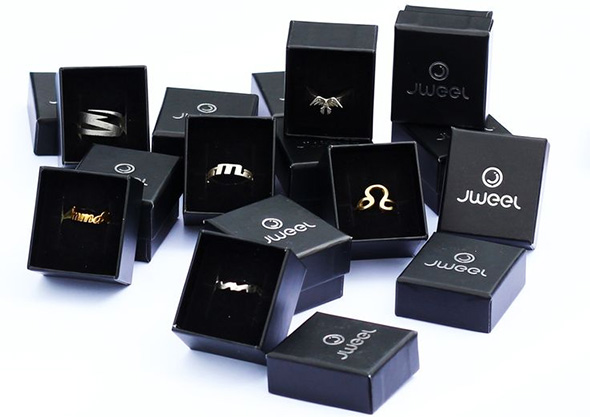 Jewelry remains a strong proof of love for a woman. It symbolically represents romantic attachment and commitment. It is always a wonderful surprise. And to go further and give her a gift she could not have even imagined, Jweel lets you create personalized jewelry according to her personality and i.materialise brings it to life thanks to 3D printing technologies! Let's take a look at which 3D printed jewelry is best for each style:
Her style is classy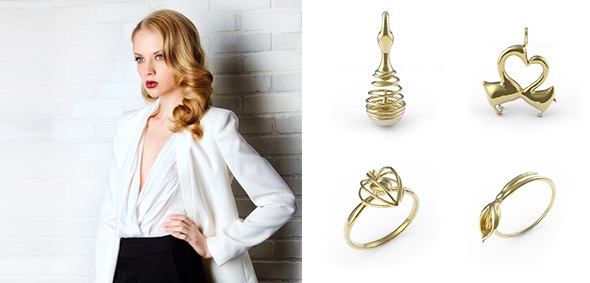 Sophisticated and elegant, your lady is always dressed in fine clothes. She is an aesthete and loves beautiful things.
Our jewelry tips
Choose yellow gold or gold-plated jewelry. Its gleam and splendor will undoubtedly delight her. Choose a model that balances refinement with precious evocations and graceful shapes. Top left: Goutte d'or by Vulcan Market Top right:  Love Swans by Vulcan Market Bottom left: Amour en Cage by Angelola Bottom right: Arum by Angelola
Her style is rock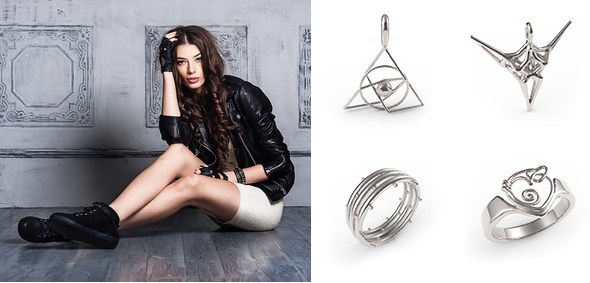 By her side, for sure, you never get bored! With her sturdy character and untiring dynamism, she makes your life a daily adventure.
Our jewelry tips
Choose white gold or silver (gloss or high gloss finish). Go for geometric and pronounced shapes (like triangular, square, etc.) that will perfectly match her personality. Top left: Pyramidal triskell by Vortan Top right: King Xoria by nahrinoda Bottom left: Starry Ring by Vulcan Market Bottom right: Coeurs Entrelaces by Vulcan Market
Her style is romantic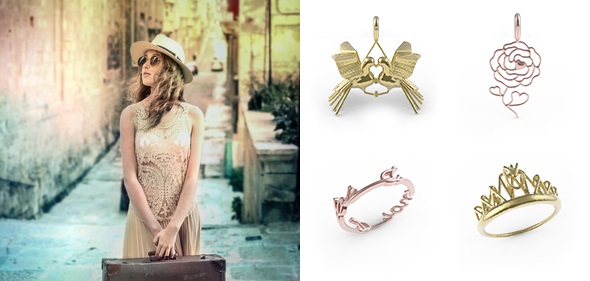 Emotional and passionate, your lady is a daydreamer and fills your life with her sweetness.
Our jewelry tips
Choose pink or yellow gold (or gold-plated) jewelry. Combining both softness and delicacy, it will sublimate her sensitivity. With this girl, romance is always the theme. Why not try a personalized text ring that will give you the opportunity to express your feelings, or simply give her a piece of jewelry with your two names? Top left: Love Dove by Vulcan Market Top right: Rose d'Amour by Vulcan Market Bottom left: Toi et Moi et Toi by Meline Bottom right: Queens Crown by Vulcan Market
Her style is sporty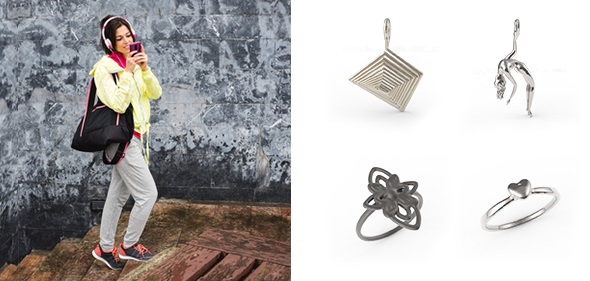 With a toned and harmonious silhouette, your lady loves spending her energy by running around and doing lots of sport. Practicality is the main influence on her wardrobe and comfort is her main concern.
Our jewelry tips
Choose rather discrete jewelry. She would probably dislike items that are too shiny or dangling. For the material, opt for silver (gloss or sandblasted finish) or white gold – both are less ostentatious than yellow gold. Also consider titanium, especially if she does not remove her jewelry while exercising. It is a strong material that's resistance against all kinds of shocks. Top left: Gyre by Katrina Top right: Girl Acrobat by Katrina Kazachinska Bottom left: Black Lily by Petitefleur Bottom right: Ptit Coeur by Angeola
Her style is hipster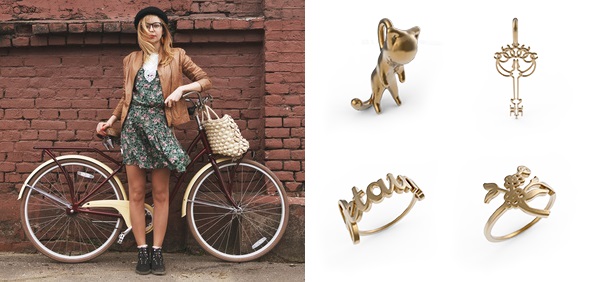 Your lady has got her own style and always stands out thanks to her creativity and originality.
Our jewelry tips
Choose brass, whose shade will perfectly match her bohemian-chic, trendy and cheerful style. Regarding shapes and models, be original! She does not fear anything! Top left: Chat by Angeola Top right: Cle du puit by Aneglola Bottom left: Jetaime by Angeola Bottom right: Lys by Clarisse
Her style is casual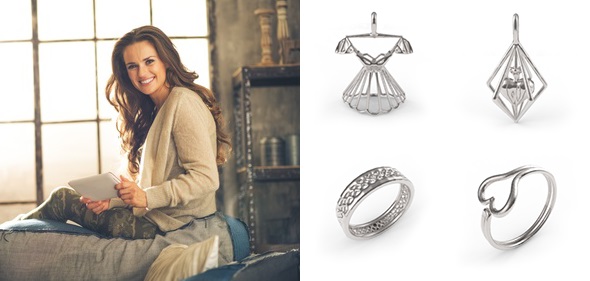 Your lady is naturally pretty, she does not need sophisticated makeup or clothes to look beautiful everyday.
Our jewelry tips
Choose white gold or silver that will easily match her daily classic outfits. Choose a model with soft, feminine and elegant shapes, avoiding jewelry that's too eccentric or ostentatious. Remain simple, like her. Top left: Nouvel an by Clarisse Top right: Coeur en cage 2 by Claire Bottom left: Ajourée by Pommementhe Bottom right: Eternal Love by thedaydreamingsheep
About me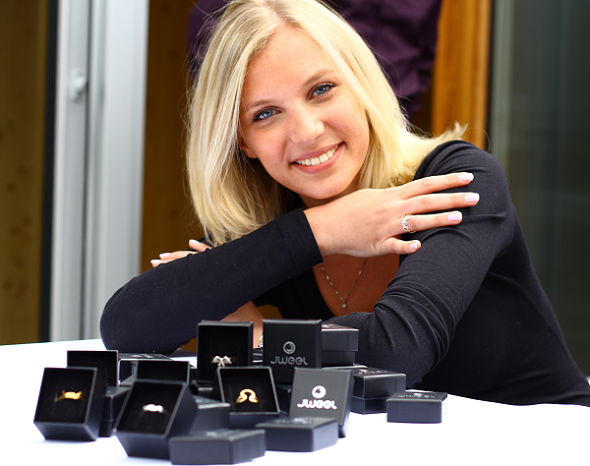 My name is Claire, and I am the Co-Founder and Marketing Director of the French start-up jweel.com. I have always been totally fond of fashion, jewelry and new technologies. I regularly write articles on these topics, and today, I am really happy to be featured on the i.materialise blog. What we want on jweel is to offer you the best of personalized jewelry through easy and intuitive modeling apps and a whole community of passionate designers. So let your imagination go wild and express your creativity!