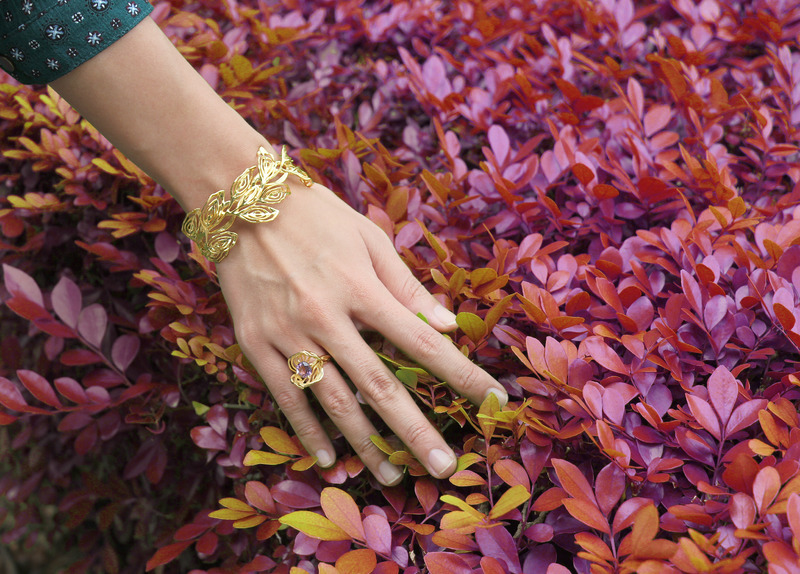 Surprise Your Loved One For Valentine's Day: 10% Off On Custom 3D-Printed Jewelry
by Iva | January 13, 2021
As we are approaching February, many of us start to think about celebrating love and surprising our better halves with a special gift. While a box of chocolate and flowers never go out of fashion, maybe this year you would like to express your feelings in a unique way that will charm your loved one.
We might have just the perfect idea for you!
As the popularity of 3D printing continues to expand, more and more people create personalized objects made from different materials, like plastic or metal. Created as your custom-made design and made of long-lasting elements like gold, silver, or steel, a 3D-printed gift might be the coolest present ever for your soulmate.
To join the celebration of love, we have a special Valentine's Day offer! Starting from today, January 13th, until the 14th of February (incl.), we offer an exclusive 10% discount by applying the promo code FromImatWithLove2021 while ordering all 3D prints made of precious metals,
standard metals, 
and Multicolor+.
Now, let's look at some 3D-printed jewelry examples that you can use as inspiration for your design…
GOLD
Our gold comes with a high gloss finish, and you have the option to choose between 14 and 18 karats in three different color finishes: yellow, white, or red gold.
SILVER
The most popular choice for jewelry designers tends to be Sterling Silver, which is offered in several finishes, starting from gloss, high-gloss, satin, sandblasted method, and antique look.
BRONZE
Bronze is an alloy that consists primarily of copper and it's quite an affordable material. By nature, bronze has a somewhat reddish-yellow color.
BRASS
Brass is an alloy made from copper and zinc. This material looks great and comes at a low price, just two of the good reasons why we love 3D printing in brass.
STEEL
Steel is a robust metal, printed in steel powder and infused with bronze. It's available in a variety of polished and unpolished finishes.
3D printing gives you endless possibilities, so let your imagination run wild! Whatever idea you want to design, our 3D technology will make it precisely as you envisioned it — to the smallest intricate detail.
Once you have your design ready, all you need to do is upload the 3D file here, apply the following promo code FromImatWithLove2021 and get an instant quote for your professional print.
If you'd like to receive your order before Valentine's Day, please refer to the lead times that differ for each material. In case you don't receive your unique piece before Valentine's Day, don't stress! We are sure your partner will love this gift no matter the date because it is timeless and extraordinary. Besides, we should celebrate love every day, right?
Also, don't forget to subscribe to our newsletter to get fresh updates directly to your inbox and never miss out on future promotions!