Urban Nomad Challenge: 3 materials, 3 winners!
by Tatiana | August 24, 2012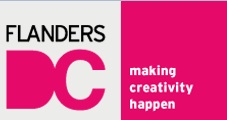 ABOUT THE CHALLENGE
Inspired by our modern and mobile way of living we introduce to you our new challenge: The Urban Nomad Challenge! Let the nomads inspire you to make something extra-ordinary, never-seen-before or handy 3D printable design. Nowadays, thanks to technology, we can work everywhere; we are urban nomads using all kinds of tools and gadgets to support our mobile life. From iPhone cases to cellphone holders…..Think about it and surprise us, there are so many options: a tool, an ingenious gadget, something to support a mobile lifestyle,…
RULES
Participants need to upload their file here. You can find more information about the file formats in our FAQs under 'website'. You can choose between 3 materials: ceramics, polyamide or stainless steel. When you upload the file you can mention in the comments section in which material you would like your design to be 3D printed in.
There are limits on the size of the design:
Bounding box polyamide: 12,5 x 12,5 x 12,5 cm
Bounding box ceramics: x+ y+ z= 300 mm
Bounding box stainless steel: 250 cm³
SUBMISSION PERIOD
From today on you can submit your designs on the website until 1 pm UMT+2 (summertime), September 26th 2012.
THE JURY
The i.materialise team and Flanders DC will have a vote on this.
PRIZES
The designs of the 3 winners will be exposed on a festival about creativity Festival van de Creativiteit. Next to that they receive their 3D printed design which will be showcased in the gallery on our website. For their next original 3D print at i.materialise they will get a discount of 10 percent.
Not only the winners receive a prize. All the other contestants will also get a discount of 10 percent on their next, original 3D print at i.materialise.