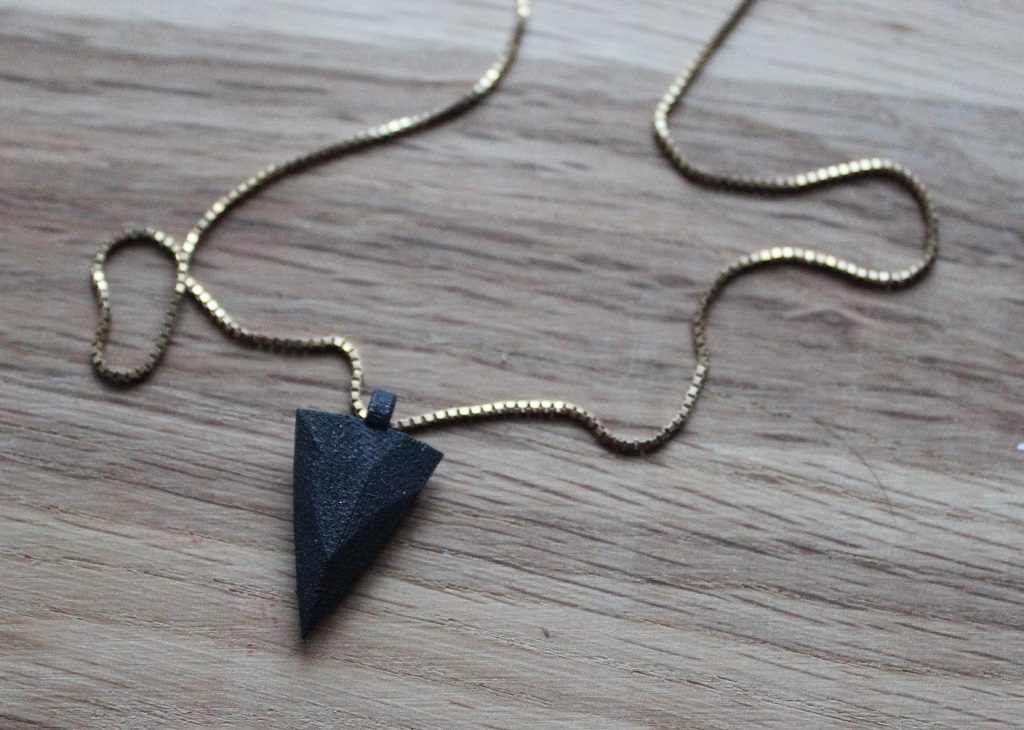 This Brand Creates Tribal Jewelry with Titanium, Steel and Silver 3D Printing
Learn how Danish jewelry brand Primal Crafts and its founder, Kristoffer Rønn-Andersen, create stunning 3D printed jewelry in titanium, steel, and precious metals.
Kristoffer describes himself as a creative soul with a taste for the odd. In Copenhagen, you will often find him hanging out at the local FabLabs. Growing up in Denmark, he developed a natural interest in Scandinavian minimal design traditions. Besides the aesthetics and arts, Kristoffer is equally interested in the technical aspects behind them: how are designs made? How are objects produced?
From engineering to a jewelry brand
Kristoffer is a recent engineering graduate who worked as a playground designer before taking his Master's degree. With Primal Crafts he then started his own jewelry brand – something that even the founder himself wouldn't have dreamed of a while ago. "I sort of stumbled into the jewelry business, rather than pursuing it directly. I started out doing a couple of designs as gifts for my girlfriend and my friends, and from there on it sort of just took off," he told us.
Now, Primal Crafts is Kristoffer's full-time occupation. This means he does everything from product design, marketing, running the webshop and even accounting himself. With his own brand, he seeks ways to produce alternative jewelry: "I like to challenge the ordinary, both in terms of esthetics and style, but also in terms of the distribution and manufacturing, which is where 3D printing fits in the brand."
The fusion of mythology and minimalism
Kristoffer's designs are a fusion of alternative inspiration and minimal design. In addition to this, the design DNA of Primal Crafts is tightly intertwined with 3D printing as it embraces the raw surfaces and finishes of the manufacturing process.
The inspiration for his designs comes from many places. For many of his designs, Norse Mythology, but also artists, musicians, and painters, have been a great source of inspiration: "I feel my broad line of influences gives my jewelry a uniqueness that gives the business a breath of fresh air."
We can definitely see that this fusion of fantasy, mythology, and minimal design creates a unique and distinguishable style and feel for his products. Kristoffer says that "In the beginning, the individual pieces were not that similar, but over time my design language has become more refined, which has created a more coherent assortment of designs."
3D printing jewelry designs
To turn his designs into physical objects, Kristoffer relies on 3D printers. "3D printing offers several benefits in my view. With 3D printing, designs can be updated in real time to allow instant improvements, custom sizes can be made without adding complexity and the boundaries of esthetics can be pushed even further than with traditional manufacturing processes. 3D printing brings great opportunities when it comes to customization and flexibility. I believe these elements are great for a business, especially in a world where personalization and changing business environments are only increasing.
With 3D printing, it is also possible to reduce stock to a minimum. I believe that this is a great thing for me as a business, but also for my customers. Without having to think about selling old stock, customers can always be presented with the best and latest version of products."
However, 3D printing is more than a manufacturing process for the Danish designer. "3D printing democratizes manufacturing – it makes it easier for people without the financial means to start something at low risk. If 3D printing had not been as accessible to me as it is, I would probably not have started Primal Crafts. So without 3D printing, Primal Crafts would never have existed," Kristoffer admits.
When it comes to 3D printing materials, Kristoffer most often chooses steel or silver for his designs. However, he currently has a new favorite: "Right now I have a crush on titanium, though. I love the material and really think that 3D printing will expand the use of Titanium in the jewelry and fashion industry."
Designing for 3D printing
In order to create new designs, Kristoffer either starts with a rough sketch drawn by hand or by jumping directly into his 3D modeling software – Rhinoceros for the most part, but depending on the design, the 3D file might take shape in SolidWorks or Blender as well.
The biggest challenge and most crucial steps when designing for 3D printing is the material-specific optimization of the 3D model, especially when it comes to choosing the right wall thickness: "To me it is crucial that these aspects are integrated into the early design of the pieces, otherwise they might not turn out well, either because the piece is not printable or because you have to make last minute changes to the dimensions which ruin the design."
Get Primal Craft jewelry or create your own 3D print
If you want to learn more about Primal Craft and browse more designs, take a look at the Primal Craft website and the i.materialise web shop.
If you want to print your own creations in more than 100 different materials, simply upload your 3D file here for an instant price quote.