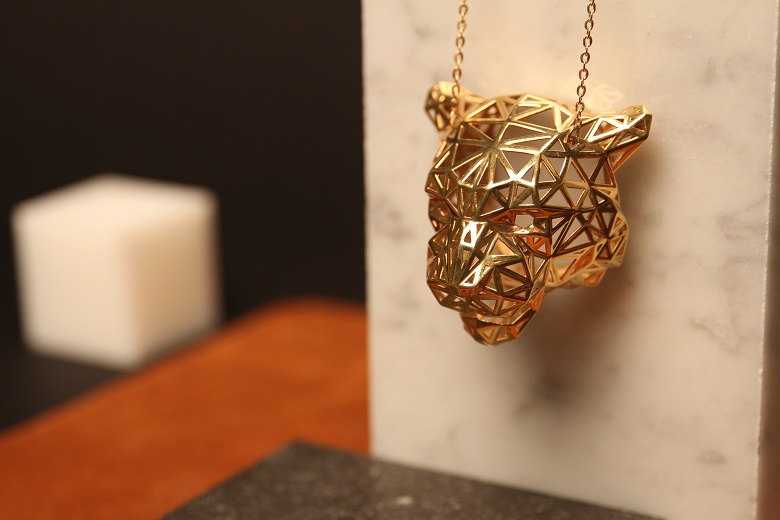 SketchUp 3D Printed Jewelry Challenge: Submit Your Design!
In collaboration with SketchUp, we are excited to announce our latest 3D printing challenge! Create stunning jewelry in SketchUp and submit your designs now!

SketchUp is one of the most popular 3D modeling & design programs for 3D printing. It's great software for creating geometric 3D objects such as architectural models, scale models, interior design items, functional parts … and geometrical jewelry!
We now ask you to use your creativity and talent to design 3D printable rings, pendants, earrings, bracelets, charms, or cufflinks! We invite all SketchUp users to submit your designs for a chance to win great prizes!
How to Take Part in the Challenge
To take part in the challenge, please make sure to submit your SketchUp design via our challenge page before April 10th. The challenge is open to all designers, professionals to amateurs. There is no limit on the number of entries per contestant, so feel free to upload several designs. Since the winner will be selected on the basis of the 3D renders you put online, we recommend that you send us very clear, visible renders.
If you have only used SketchUp for creating scale models or architectural models so far, this is your chance to dive into something new and take your first steps into the world of jewelry design!
The Prizes
The winner of the design challenge will receive a 3D print of their design either in polyamide (bounding box* volume limited 1953.3 cm³ i.e. 125 x 125 x 125 mm), brass (model volume limit 9 cm³), or silver (model volume limit 2.5 cm³). Additionally, the winner will receive a 100 EUR/110 USD voucher for our i.materialise 3D printing service and a license for SketchUp Pro worth 640 EUR/695 USD!
The second and third places will be awarded 75 EUR/82 USD and 50 EUR/55 USD vouchers.
Furthermore, all participants will receive a 10% discount for 3D printing their designs with i.materialise.
SketchUp and 3D Printing
Aren't you familiar with SketchUp yet? Learn the basics in our beginner-friendly SketchUp 3D modeling tutorial here. Make sure that your SketchUp model is actually printable, by following our 10 tips & tricks for 3D printing SketchUp designs here.
Last but not least, learn more about the material of your choice (polyamide, brass, or silver) on our material overview page that features examples and design guidelines.
Getting Inspiration
If you need some inspiration or don't want to start completely from scratch, you should pay the 3D Warehouse a visit – the biggest SketchUp 3D model database out there:
Hop over to the 3D Warehouse.
Click on 'Advanced Search' and select 'Only Show Printable Models'.
Browse through the list of printable SketchUp designs. Feel free to download them and mash them up.
You can also use the 3D Warehouse platform if you're facing troubles to make your model 3D printable. Click here to find out how.
Good luck with the challenge, and don't forget to submit your jewelry design by April 10th!
*A bounding box is an imaginary box around your model. It is the rectangular space that contains your entire 3D model. In 3D printing this term is often used to indicate how large a particular thing is or can be.
Recommended Articles
No related posts.