Showtime: Meet Us in Berlin at the 3D Printshow on March 26-28, 2015
For the first time ever, from March 26-28, 2015 you can find us at the 3D Printshow Berlin. We welcome all people interested in 3D printing to come visit us at our booth and learn more about the possibilities of this great technology. We will present our 3D printing materials and services and will be available to discuss your 3D printing projects.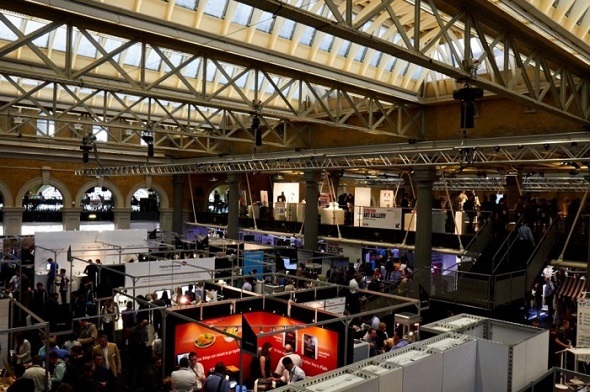 Much more than just a trade show, the 3D Printshow in Berlin brings together key players from the entire 3D printing ecosystem, from engineers and product designers to brands and makers. Come stop by our booth so you can:
Learn more about our online 3D printing service and see a selection of objects that were 3D printed by i.materialise.
Meet and talk to our team: discuss your own ideas and projects with us. We will answer any questions you might have about how to 3D print your design.
See, touch and feel our 3D printing materials, including new color options for gold, ceramics and alumide.
Meet fellow designers, makers, entrepreneurs and people interested in 3D printing.
The 3D Printshow will be held in one of the coolest locations of Germany's capital: The Station Berlin. Situated at the heart in Berlin and easily accessible, this former train station still has an unremarkable industrial flair.
"3D Printshow Berlin will bring the world's hottest tech to one of Europe's most vital and exciting cities." – 3D Printshow Team
3D Printshow Berlin at a glance:
WHO: Everyone interested in 3D printing, including designers, independent business owners, makers, hobbyists, and novices, is welcome to attend.
WHERE: Berlin Station, Luckenwalder Strasse 4-6, 10963 Berlin, Germany.
WHEN: 26, 27 and 28 March 2015
HOW: Simply register for this event on the 3D Printshow website.
Stay up to date whenever we visit a 3D printing event near you and see exclusive photos and video from the fairs: Simply like our Facebook page or follow us on Twitter!
Recommended Articles