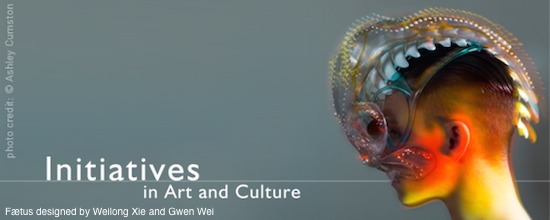 Materialise's Creative Director to Discuss Cutting-Edge Technology at NY Fashion Conference
by Sarah | November 11, 2014
Fashion is always trying to stay on the cutting edge. Innovative technology also wants to stay on the cutting edge. What happens when these two cutting-edge worlds collide?
Materialise's Creative Director Joris Debo will take on this topic on Saturday, November 15th at the Annual New York Fashion Conference. With the conference theme "Visionary: Inspiration, Incubation and Realization", Joris will sit on the panel about cutting-edge technology in fashion with other high-level visionaries in the fashion world, such as Gabi Asfour, Joanna Berzowska, Randy Harward, Sarah L. Scaturro, and Sabine Seymour.
Here's some more information on the session.
Date: Saturday, November 15
Time: 12:00 – 1:15pm
Place: The Graduate Center, City University of New York
Joris is no stranger when it comes to the potential of cutting-edge 3D Printing technology in fashion. As Materialise's Creative Director, he's worked on couture and runway pieces for artists as Iris Van Herpen, Anouk Wipprecht, Threeasfour, and many more. Check out Materialise's fashion cases to learn about them!
Want to see Joris's presentation? As a friend of Materialise, you can use promo code "MATERIALISE" when purchasing the ticket to receive a 50% discount. You can find more information about this conference here and buy tickets here. We hope to see you there!