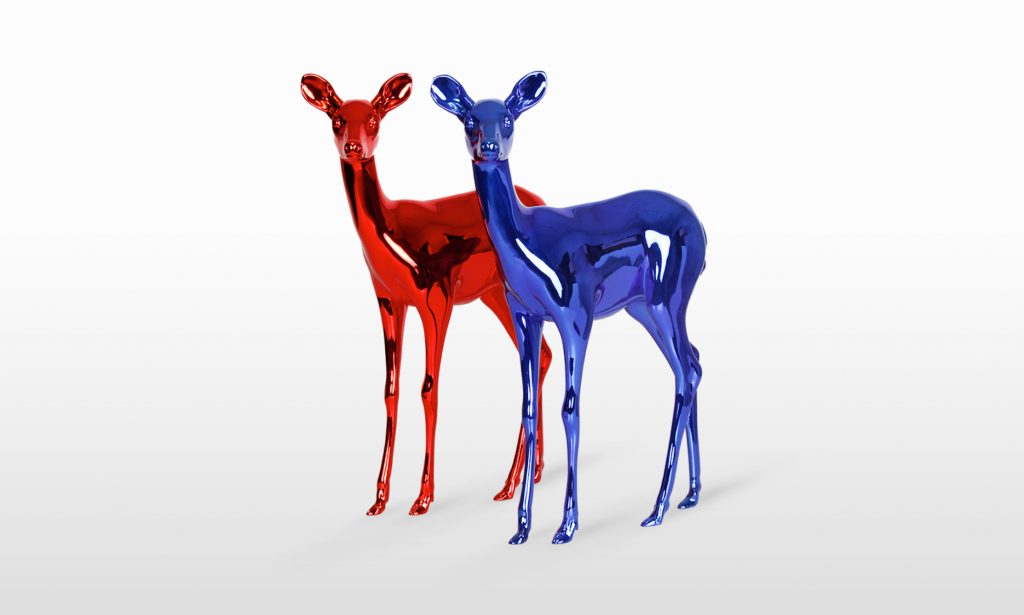 Large-Scale 3D Printed Neon Deer by Visual Artist Paco Raphael
by Fabian | December 6, 2016
Paco Raphael crosses the line between art and design and aligns artwork with industrial production. More than focusing only on his "canvas on the wall" the Dutch designer pushes art into the three-dimensional space with his outstanding collection of large-scale 3D printed deer.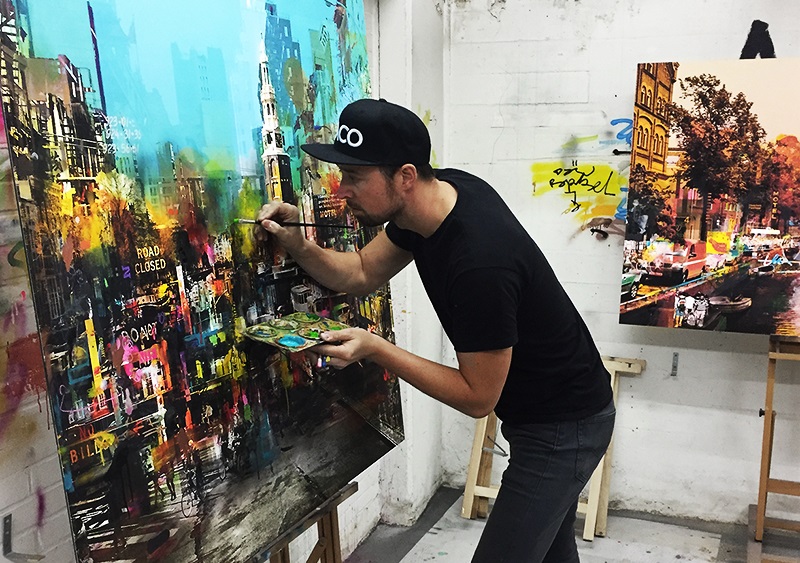 Paco Raphael is a visual artist and designer from Amsterdam. After graduating at the Hague University in Communications, Media and Design in 2004, he worked as a graphic designer for design agencies for several years. Besides his job as a designer, Paco has also created digital collages from scanned pictures of cities, typography, fashion and eroticism in Photoshop. He post-processed the images by hand, saying "I call it analog meets digital". In 2008 he had the chance to collaborate with a gallery during an Amsterdam Art Fair and in no time everything was sold out – it was the beginning of his art career.
In 2011 a scene in a nature documentary caught his attention and would lead to astonishing new pieces of art: the birth of a deer. "This animal was so pure, so gentle, so noble. Wouldn't it be nice if I could put the deer in a dynamic city like New York, expand it and put it in a neon color? This resulted in a series of pop art collages. I have worked it out and made them into five different versions with different deer in different cities," Paco told us.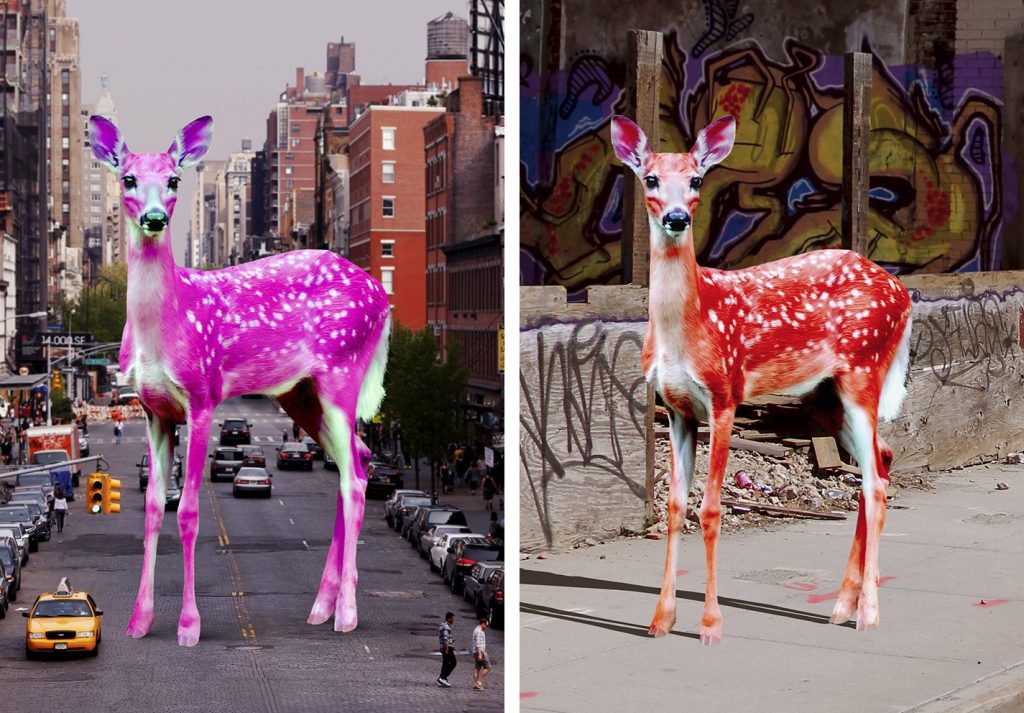 The next big step in Paco's career as an artist was to tap into the world of 3D printing. His first challenge was to turn a 2D image of a deer into a real 3D model. With the help of a 3D designer, Paco sculptured the model of his deer with digital sculpting software ZBrush. Starting from a digital piece of clay, ZBrush allows its users to sculpt detailed organic structures by using their mouse.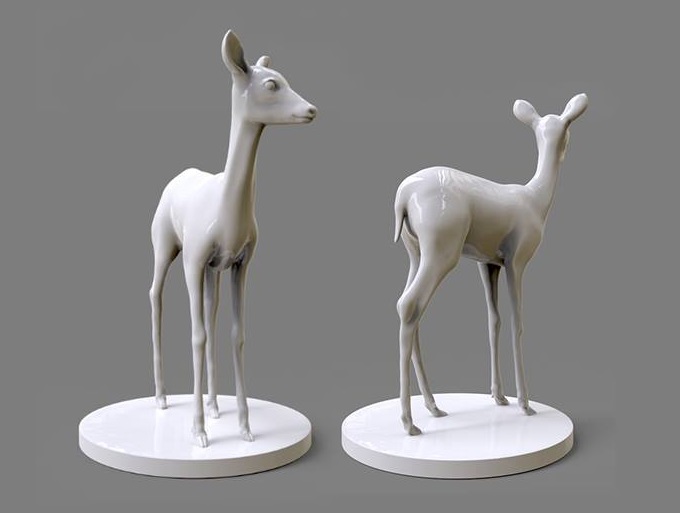 At the same time, Paco started looking for 3D printing partners. He visited 3D printing companies, attended various 3D printing events and got his first demos and samples. "Placed next to each other after receiving all the results, I finally chose i.materialise because the quality was very good, the surface was clean and smooth, and because they can print large sizes," Paco explained.
After months of hard work, Paco printed several deer with a size of 30 cm (1 ft.) in Mammoth Resin. Mammoth Resin is known for its smooth surfaces, easy post-processing (e.g. spray paint), and its super-large maximum printing size of up to 2 meters (6.6 ft.).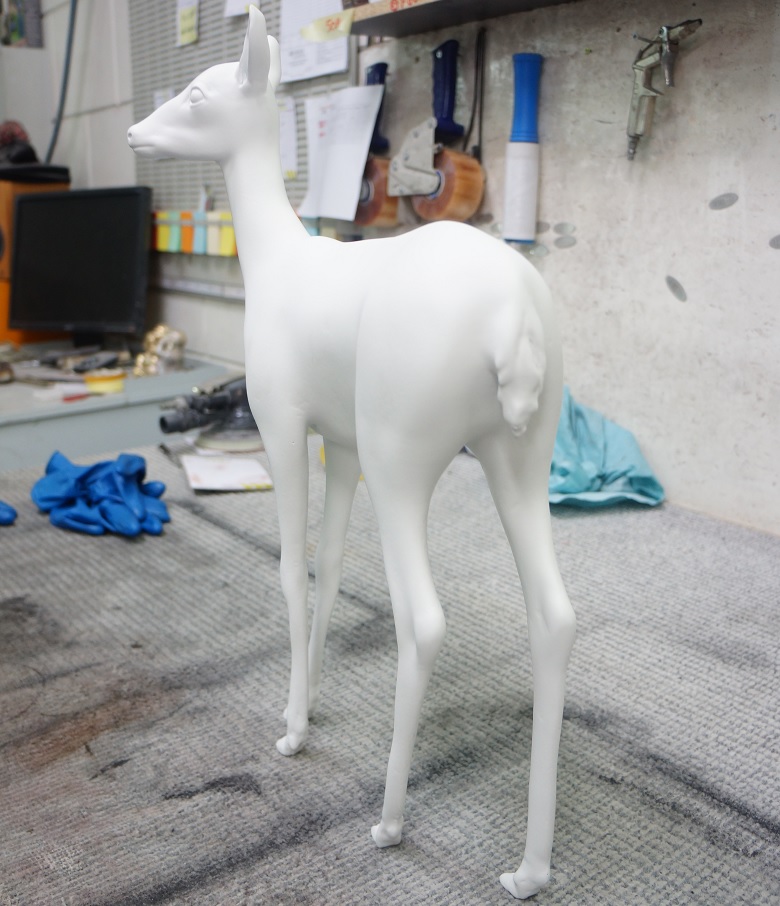 Since Paco was interested in placing his deer in the very unconventional environment of a metropolitan city with flashy neon lights, he decided to spray-paint the resin prints in neon pink, blue, and yellow. He also created a concrete base which resembles a street setting. The 3D printed neon pink Bambi was born.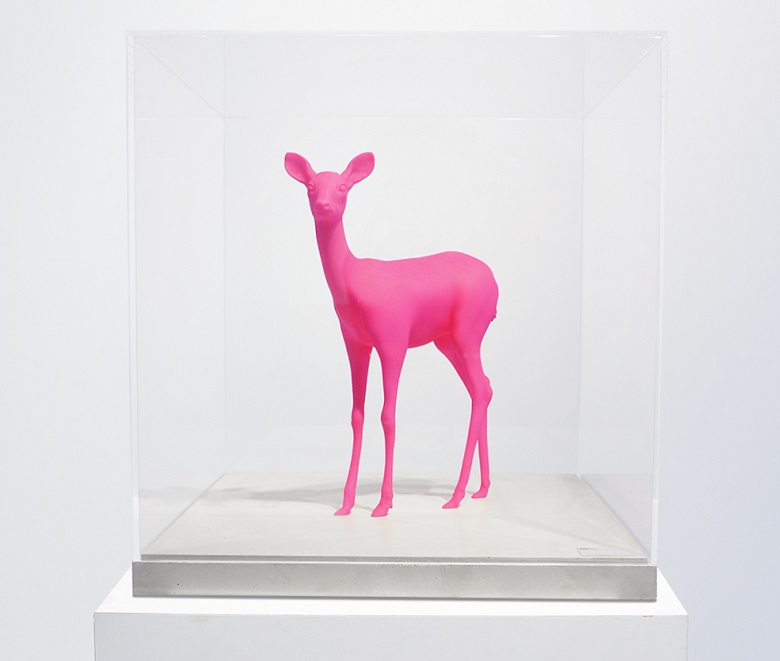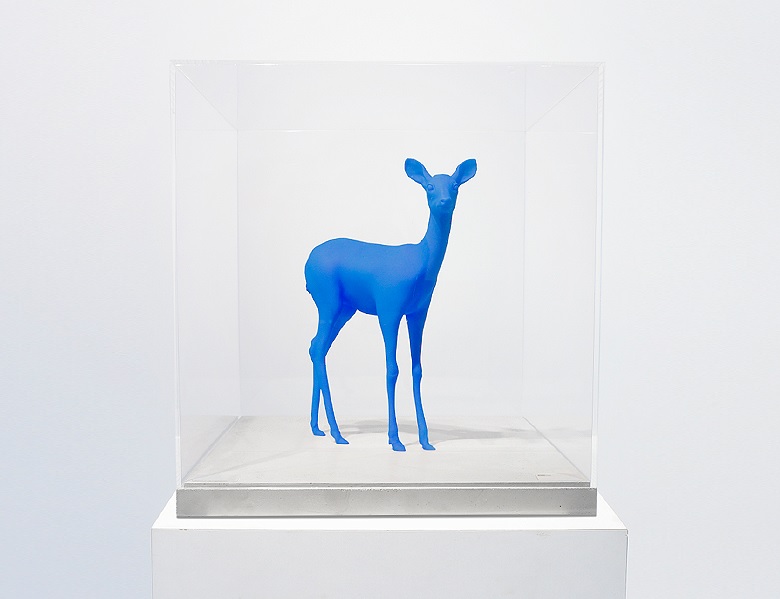 Paco didn't stop here, however. He wanted to create even bigger and heavier statues with a height of 50 cm (1.7 ft.) that were able to stand on their own and wouldn't require a base platform. He reprinted his scaled-up model in 3D and used it to create a mold: "It is beautiful to see how old and new techniques come together. To make the model as beautiful as possible, it was important to show the details and contours of the deer. With a 3D print, this is much more visible than with a clay version. So that's why I chose 3D printing again."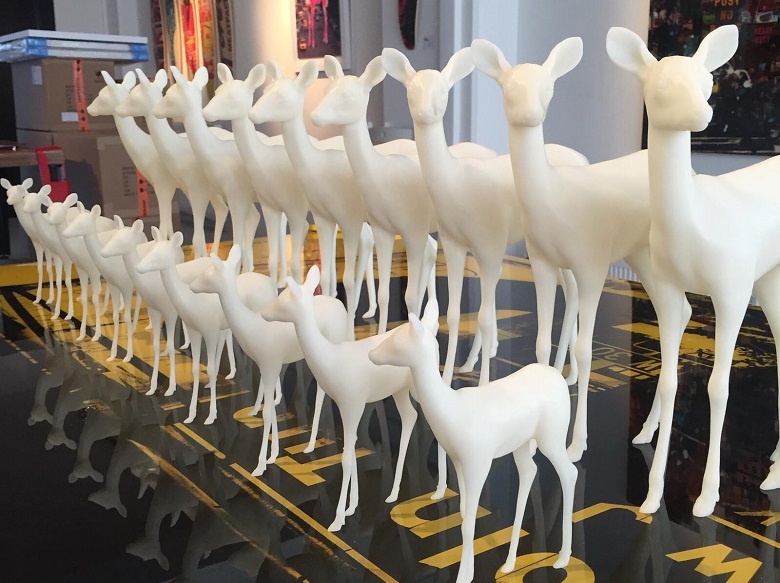 With this mix of old and new manufacturing techniques, Paco created three new Bambi statues in chrome red, chrome yellow, and chrome blue. And Paco's next project? "The next step is a giant Bambi with a height of 4 meters (13.1 ft.)."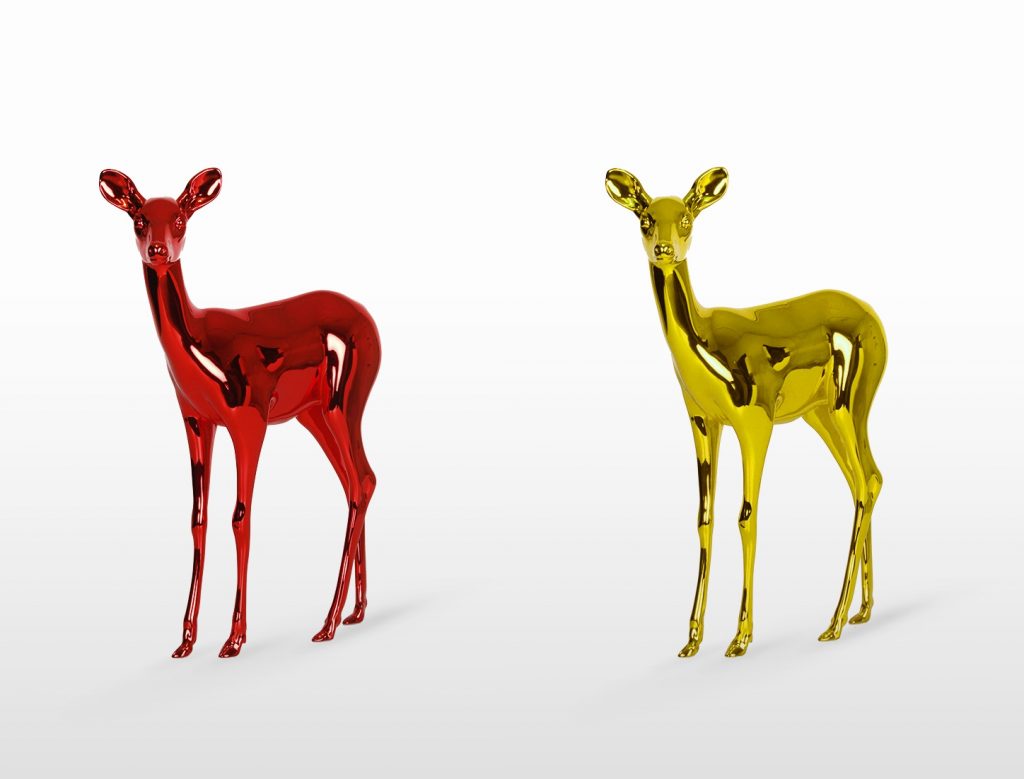 You can find more information about Paco's newest projects on his personal website. If you want to get started with 3D printing yourself, you can learn to create 3D models with digital sculpting software ZBrush in our tutorial, and upload your 3D file here to get instant price quotes in 100+ high-quality materials.