Join the CGTrader and i.materialise Holiday Gift Challenge and Enter to Win a Free Ceramics or Sterling Silver Print plus a Premium 123D License!
by Franky | October 13, 2014
Believe it or not but the Holiday Season is approaching. Fast! That's we we've teamed up with designer-oriented 3D model marketplace CGTrader.com for a Holiday Gift Challenge. It's a team effort to showcase the range of possibilities that 3D printing brings to Holiday shopping, as designers are invited to work with two distinct categories –Silver and Ceramics. 
The challenge starts today and you'll have until November 9 to submit your entry. Winners of both categories will receive:
A print of the winning design by i.materialise

A 1 year premium membership to Autodesk 123D worth 99.99 USD

A 75 USD voucher to print at i.materialise

200 USD in credits by CGTrader

Promotional features by CGTrader

A T-Shirt by CGTrader

3D printed chocolate objects by ChocEdge
The Holiday Gift Challenge is open to all designers, professional and amateur, regardless of sex, age or nationality. There's no limit on the number of entries per contestant. To enter, you need to upload your design(s) here and provide a clear explanation (under 'description') in at least 50 words. Important is to make sure to use a clear render as uploaded image. Submissions will be accepted up to 23:59 Central European Time, 9th of November, 2014.
Note that the jury – CGTrader, Autodesk 123D and i.materialise – selects upon the 3D renders you put online, so make sure to make a very clear, visible render.

"What makes a 3D-printed gift so unique is the way it is created: it requires genuine thought and personal input to design a custom item that would mean something to the recipient. It can be a bespoke, one-off design or a personalized version of a pre-designed model – anyhow, it's a heart-melting gesture that would not go unnoticed. i.materialise brings the quality and expertise in 3D printing that will, we hope, encourage consumers to include 3D-printed items in their Christmas shopping list and make this challenge a staggering success."

Marius Kalytis, the CEO of CGTrader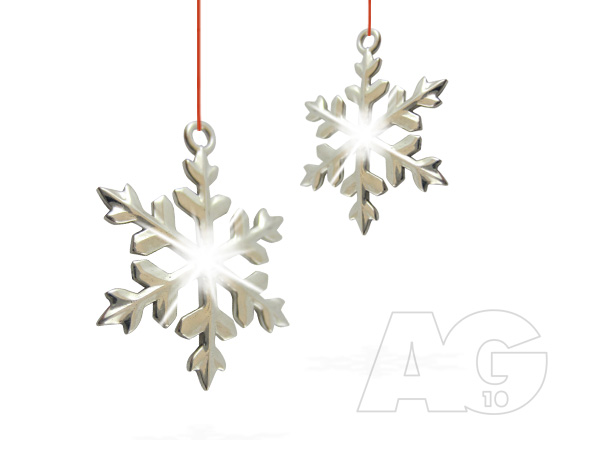 High-quality, beautiful end products are expected to accelerate the change in consumers' mindset towards 3D printing as a new approach to personalized shopping experience for everyone and anyone, not a lab experiment for incredibly gifted. And as we begin to move away from the basic 3D printed objects like Santa figurines, the really magnificent creations emerge layer by layer, literally, from nothing.