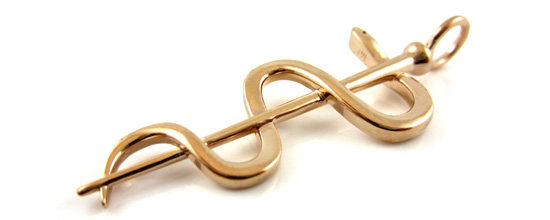 Here's 3 More Reasons to 3D Print in Gold, Silver and Brass
by Yui Takahara | April 16, 2014
Precious metals brass and silver are now shipped faster, silver is more cost-friendly, and gold is easier to order. How fast, cheap and easy? Read more to find out! 
GET YOUR BRASS AND SILVER PRINTS FASTER
We now have quicker turnaround time for brass and silver material. Yes, we're committed to serving our customers anxiously awaiting their finished products!
So whether its rings or bracelets, you can now get them 3D printed faster than ever. Before it would take 15 to 20 business days to ship your design. Now, depending on your choice of finish, it will be shipped between 10 and 16 business days:
Silver
Gloss: Ships in 10 to 12  business days
High Gloss: Ships in 12 to 15 business days
Satin & Sandblasted: Ships in 12 to 16 business days
Brass

Natural Polyurethane Coated: Ships in 12 to 15 business days
Gold-Plated: Ships in 16 business days
KEEP MORE MONEY IN YOUR WALLET WHEN YOU ORDER SILVER JEWELRY
The price of silver has just gone down. As always, an instant price will appear when you upload your 3D model, but now it will be a little lower than before. And don't forget, the price depends on the size and finish, and for larger models prices are even lower!
INSTANT PRICING FOR GOLD MAKES ORDERING EASIER
If you wish to go even more precious, try glittering gold. Though it used to take up to 2 days to get an offline request, now all you have to do now is upload your 3D model. Then an instant price will appear.
Want to order customized accessories the easiest way possible? Then we recommend the Jweel app. It's as easy as typing any text you want on the ring, choosing the font, and ordering it. No prior design experience required!
If you want to share your 3D printed products, email us anytime at community@i.materialise.com.