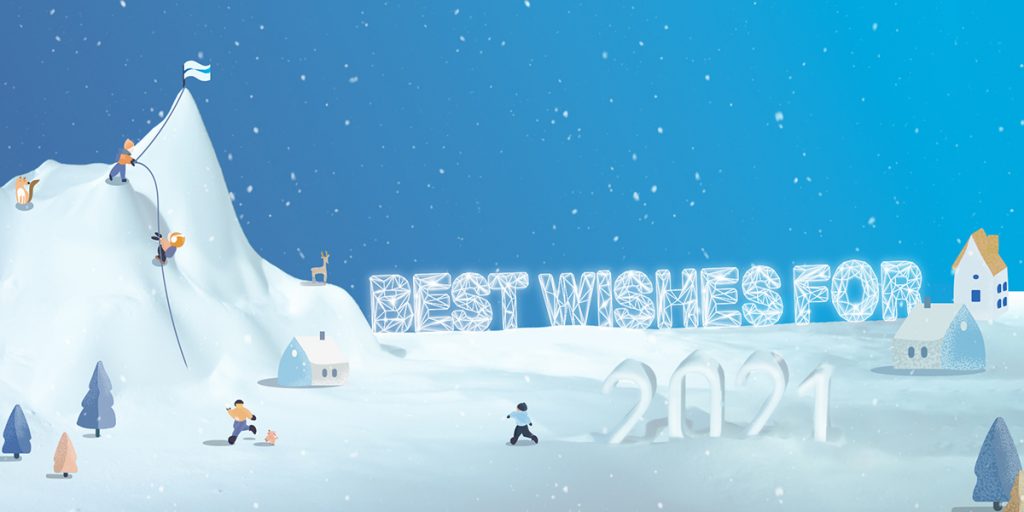 Best Wishes For 2021!
From the whole team here at i.materialise, we're wishing you a safe and happy holiday season!
We know that 2020 has been a very difficult year for everyone, and we sincerely appreciate you sticking with us through it all. Together, we've scaled a mountain of a year. And now, we can say that we were able to make a difference and overcome many challenges with 3D printing.
Through the tough times, we've also reached important milestones, such as our parent company Materialise's 30th anniversary. It's been wonderful celebrating with you via our monthly blog posts and discounts!
Still working on 3D printing projects during the holiday season? Our production will be open to support you! But please anticipate some minor delays as team members enjoy some time off. Our customer service team will be unavailable on December 25, January 1, and January 7.
We can't wait to see your upcoming 3D-printed creations!
Here's how to get started:
Don't forget to subscribe to our newsletter and follow us on Facebook, Instagram, and Twitter to stay up-to-day with all things i.materialise!