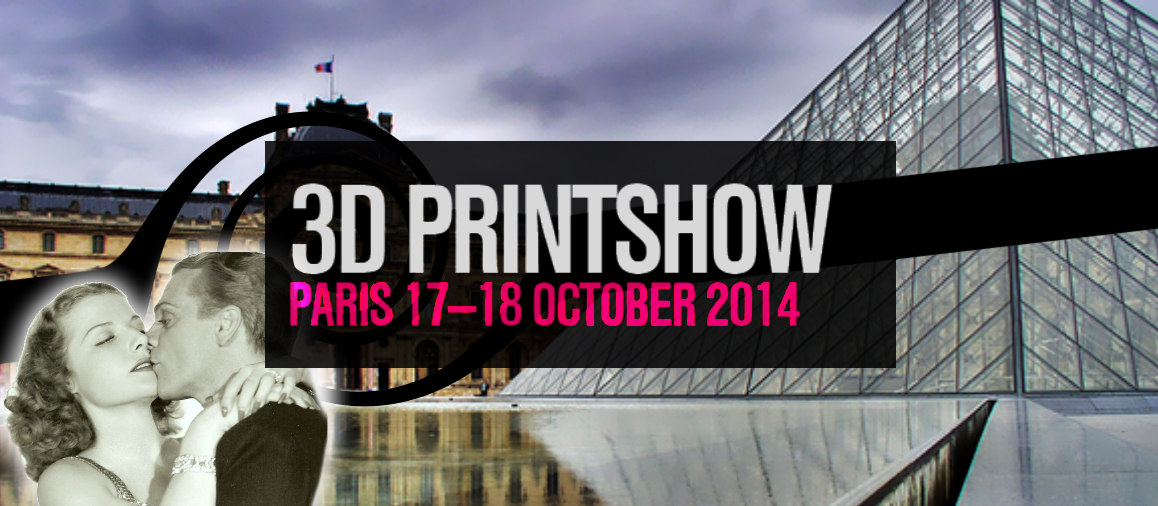 8 Things to See and Do at the October 2014 3D Printshow in Paris
by Roxy | October 6, 2014
Located in none other than the international capital of romance and adventure, the 2014 3D Printshow is making its annual debut in Paris from October 17th to October 18th! Located in the Carrousel Du Louvre, one of Paris' most iconic landmarks, this dynamic 3D printing industry event features some of the brightest names in the industry, including designers like Michaella Janse Van Vuuren, Joshua Harker, Julian Hakes, and Michael Winstone. 3D Printshow has also recently expanded, and now features shows in London, Paris, New York, Berlin, Dubai, Madrid, Mexico, Milan, and a city in California!
The i.materialise outreach team will join a top-ranked list of exhibitors in Paris that include Stratasys, Autodesk, MSC Scanning, and many more. We'll bring along our Touchable 3D Printed Art Gallery, and welcome all attendees to take #Makerselfies touching real 3D printed artwork!
Read on for eight can't-miss speakers and exhibits to check out in this one-of-a-kind industry event!
Facts: Where and What is 3D Printshow?
What: 2014 3D Printshow Paris
When: October 17th 2014 to October 18th 2014
Where:
99 RUE DE RIVOLI,
75001 PARIS
Google Map Directions Are Here. 
This year's 3D Printshow in Parisis set to draw hundreds of companies, designers, and upstarts to the historic halls of Carrousel Du Louvre in Paris, France. Nestled inbetween the Louvre and Place Du Carrousel, this 7,100 M² location features four exquisitely decorated rooms that have hosted a number of Paris' most stylish events, including Thermalies, Marriage at the Carrousel, The Grand Tasting, Art Shopping, The Carrousel of Crafts and Design, and Belles Montres. Film buffs will be quick to note that the location's skylight, La Pyramide Inversée (the inverted pyramid), which has was prominently featured in Hollywood blockbuster The DaVinci Code (see the scene here.) This is an excellent place for group snapshots!
Must-see Events
Stroll through a gallery of award-winning 3D printed art by some of the most acclaimed names in the 3D printing and design fields. At every 3D Printshow we've attended, the art gallery provided a central meeting area for all attendees. Almost every person in the building visits the art gallery at least once, and it isn't uncommon to see famous designers or industry moguls in-person. Upstart designers: this is the place to meet mentors and ask burning questions!
Also be sure to check out the prototypes of Michael Winstone's 3D Printed tree statues, and Dorry Hsu's pain-stakingly intricate fashion pieces, Mojito shoes by London's very own Julian Hakes, and ornate engraving-based 3D designs by the legendary Joshua Harker (recently in the press for his design collaboration for UFORMIT)! Remember to ask the artist before touching any art: some pieces are fragile. If you prefer to touch 3D prints without asking, the i.materialise booth features its very own "Touchable 3D Printed Art Gallery!"
No 3D Printshow is complete without a display of 3D printed fashion pieces. This season's display features intricate 3D printed wearables by Michaella Janse Van Vuuren, a PH.D in electrical engineering renowned for creating complex 3D prints with numerous, tightly interlocking parts. This truly is a can't-miss exhibit for those of you interested in interlocking designs and wearables.
Want to see a 100% 3D printed meal? Come by Choc-Edge's booth to see their decadent Parisian-themed chocolate display atop i.materialise's very own food-safe ceramics. Take a picture and get a taste! But come quickly— samples for their London display ran out in under three hours. 3D-licious!
Take a #Makerselfie
Send any selfies you take at the 3D Printshow in Paris to i.materialise for a chance to be included in our upcoming #Makerselfie gallery. We want to show the world the different faces of the Maker Movement— including yours!
i.materialise
"Au-delà des Plastiques" (Beyond Plastic: 3D Printing and Designing in Metal and Ceramics)
Date: October 17, 2014
Time: 17:45
Place: Specialist Stage
Summary: 3D printing isn't just for plastics. This presentation covers how metals and ceramics are 3D printed, and the best design tips for these materials. Metals discussed include titanium, gold, bronze, silver, brass, and stainless steel. Ceramics discussed are glazed and food-safe. Our very own Bert will give the presentation in French!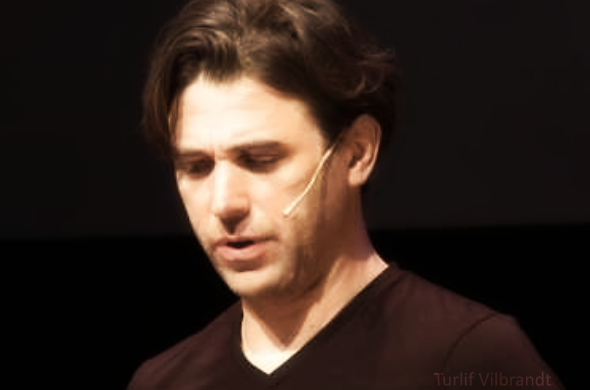 Uformia
Date: October 18, 2014.
Time: 12:00
Place: Specialist Stage
Summary: This talk explore the possibilities and challenges of making design as personal as fingerpirnts or DNA. It introduces the Uformia/Uformit design tools (as seen in recent work from 3D print designer Joshua Harker), and demonstrates how 3D body and scan data can be used directly as an "input parameter." This is a can't-miss presentation for 3D scanning enthusiasts!
Date: October 17, 2014.
Time: 17:00PM
Place: Specialist Stage
Summary: This session features case studies, a discussion about suitable technologies for different projects, and ways in which 3D printing can offer added value to a project. As a Creative Account Manager for Materialise (i.materialise's parent company), Andrew has a variety of colorful stories and anecdotes to draw upon for this lively, inspirational presentation.
"3D Printing in Entertainment Master Class: A Hybrid Pipeline"
Date: October 17, 2014.
Time: 09:30-11:30
Place: Specialist Stage
Summary: Delving deeper into the processes behind the incredible products and effects created within the Movie, Music and Gaming industries, this 2 hour intensive session provides insight into the creation behind specialist projects. This exclusive presentation will live app demonstrations, and also integrates scanning design, modeling and mechanics into the workflow of 3D printing.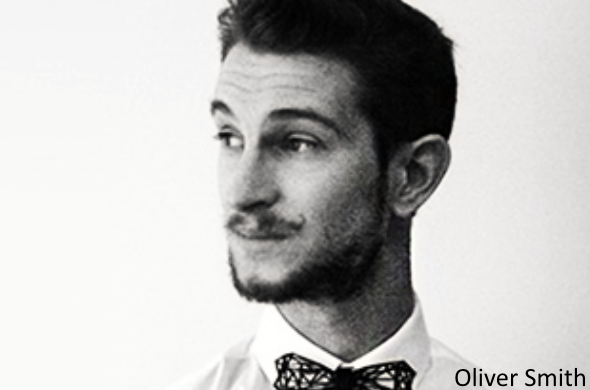 "Challenges and Opportunities in 3D Printing Materials"
Date: TBD
Time: TBD
Place: TBD
Summary: By pitting an engineer against an artist, this talk looks at some of the key 3D Printing materials available to designers, their applications and the important considerations to think about when selecting a material. Also be sure to check out Econolyst's Sophie Jones.
Although this post focuses on English speakers, we feel compelled to include one French language talk by one of the most intriguing people in the 3D printing world today:
Business Models, intégration, externalisation : Quel est l'impact de l'impression 3D?
Date: October 17, 2014.
Time: 13:30
Place: Specialist Stage
Summary: This talk examines the effect of 3D printing on traditional business models, specificially how this affects the issue of vertical integration (such as when a manufacturer owns its own supplier and/or distributor.) It also asks: Does 3D printing does causes a greater integration or greater outsourcing ? Under what circumstances is it better to integrate 3D printing process? Under what circumstances is it better to outsource? As Senior Lecturer at the Department of Management Science and Innovation at University College London, Dr Striukova's current research is closely related to business and legal aspects of 3D printing. Her research work is frequently used and cited in EU and governmental reports.
What do you hope to see at the 3D Printshow?