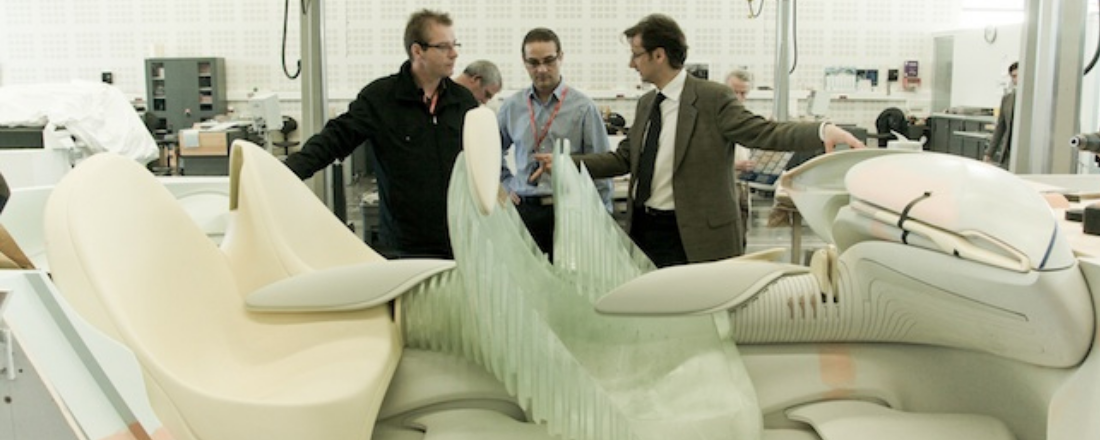 6 Amazing 3D Printed Large Scale Construction Projects
by Billy | September 29, 2014
3D printers are often associated with small, high-value, low-volume items. Since 1980s 3D printing has continually challenged the boundaries of what is possible – and how large a 3D printer can print. Groups of architects have set out to make history: they believe that 3D printing can transform the way buildings and monuments are made. They strive achieve large 3D printer projects such as houses, statues, cars, and furniture. So here are our 6 favorite large-scale 3D printing projects that are currently pushing the limits of what is possible.
1. Going large: the world's first 3D printed house
Dutch architectural firm DUS is working diligently to make the world's first 3D printed house a reality. The plan is to make the house out of modular pieces. The pieces will be printed on site at the Buiksloter Canal in Amsterdam. Each piece will initially be printed at a scale of 1:20 before the final pieces are made at 1:1. Aptly named the 3D Print Canal House, the project is an experiment that hopes to ultimately solve housing needs of the 7 billion people on the planet.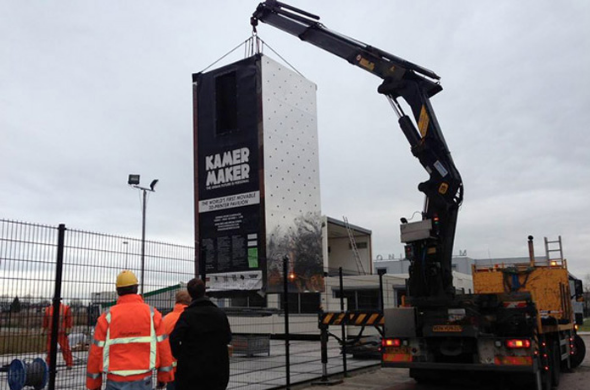 2. Company plans to build house from 3D printed salt
Not just for melting salt on the sidewalk during winter or seasoning your latest meal. Design firm Emerging Objects plans to 3D Print a house using salt. The name of the project is simply 3D Printed House 1.0. Emerging Objects plan to include everything you would find in a traditional home – bedroom, bathroom, family room and kitchen. The house will be constructed out of a 3D printable salt polymer. The material will be lightweight and waterproof and has been tested on previous freestanding projects.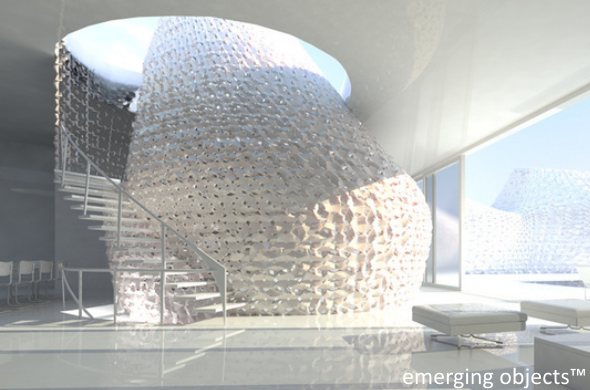 3. Michael Winstone scans and 3D prints 8m/26ft tall tree statues
Not every large 3D construction project involves a house. Michael Winstone 3D scans and prints trees! His permanent installations are made of metals such as bronze, and can reach up to 8 meters/26 feet. These ccolossalmonuments suggest that large 3D printing projects can include monuments, which challenges how we perceive of smaller prints. Today's tiny 3D printed objects might become tomorrow's monuments…
4. "Minibuilder" robot prints large structures on site
3D Printing large objects, require a large printer. Advanced Architecture of Cataloinia are removing those size restrictions by using mobile 3D printer robots. Nicknamed the "Minibuilders" these robots provide the ability to 3D print directly on site, with the idea being that a home would be built out of modules that are pieced together. A demonstration piece has already been created using the robots. You can watch that video here.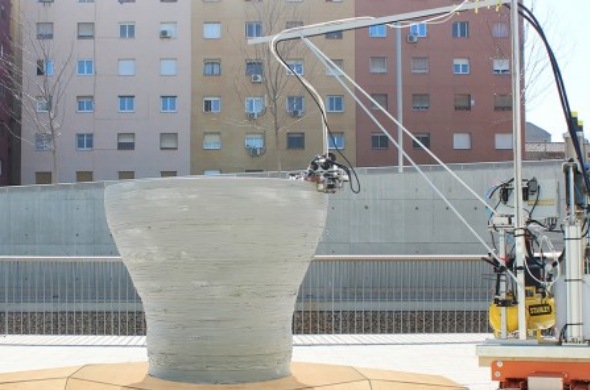 5. New 3D printer builds 10 houses in one day in china
You'll notice a common theme in all of the construction projects. That is the challenge of 3D printing an entire house. This final project doesn't print an entire house either. Like the previous examples, these homes are printed out of construction waste and glass fiber into pieces that can be assembled. Impressive in the ability to be green by recylcing constrution waste, yet even more so in the fact they were able to print 10 hours in under 24 hours.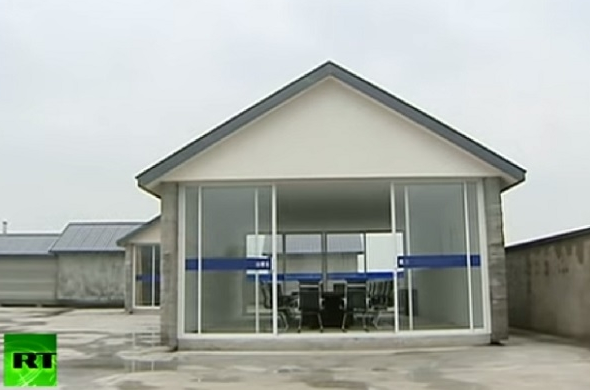 6. A big 3D printed table inspired by roots
Furniture designer Mathias Bengtsson creating a fascinating large 3D printer project like no other. He printed a tree 4.2-m-long (14 feet) table in solid bronze. Instead of going for a traditional, geometric shape, he decided to take his inspiration from nature and imitated a tree's roots for his design. Read more about this 'Big Growth Table' in our blog post.
Next: Your own large scale 3D printing project
Have these projects inspired you? If so, you can get started on making quite a big 3D print yourself. 3D printing large parts is not only accessible for an elite club of industrial clients, but each and every internet user can already print parts with a length up to 2.1 meters or 7 feet in resin and 80 cm or 2.6 feet in steel. You don't even need a printer for this, simply upload your 3D design here and let us take care of your large 3D printing project.
For example, architects use our big-size printers to print scaled down models of their creations in polyamide before creating life-size versions. The biggest printers we currently use for our clients' projects are the Mammoth Stereolithography Machines. We already printed the chairs or this dress worn by Lady Gaga on these printers. Here's what these large prints look like:
Learn more about the largest printing sizes that we offer in this overview that compares different printers and materials. To learn more about each of the 18 materials that we currently offer visit this page. If you want to know the price of your 3D print based on your 3D model, upload it here and get your price instantly.