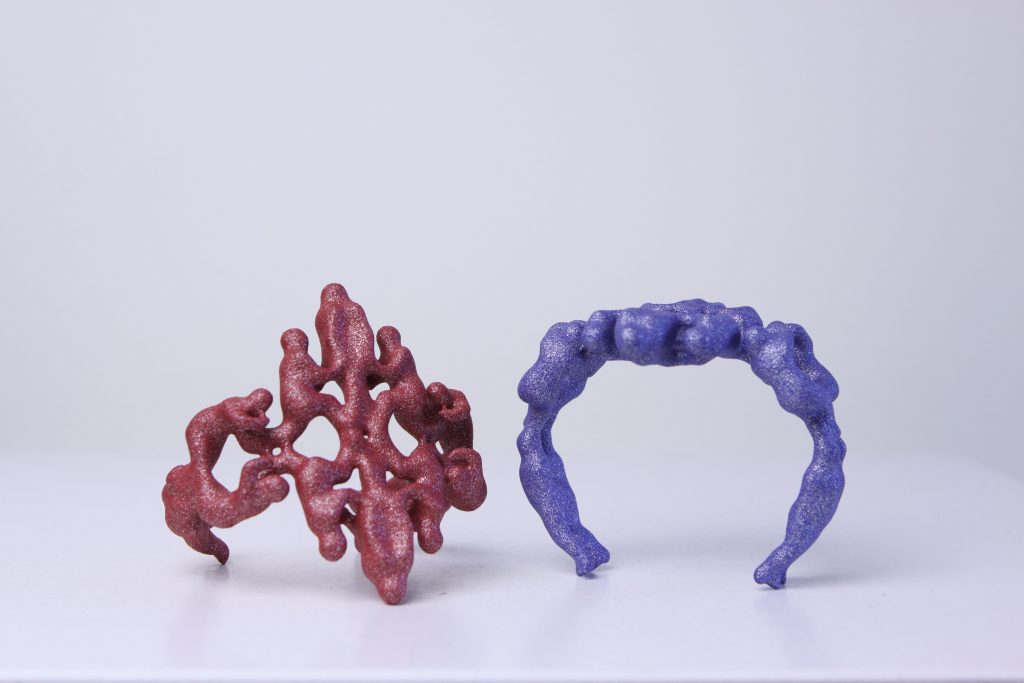 5 Stunning 3D Prints in Alumide
If the two new colors that were recently launched to spice up your 3D prints in alumide weren't enough to fuel your imagination, discover 5 outstanding alumide 3D prints in this blog post.
Alumide is perhaps the most underrated 3D printing material. Often mistaken for aluminum or seen as the little brother of polyamide, alumide gets little attention as a 3D printing material. However, alumide is a material with a great look & feel and offers you a lot of design freedom.
Alumide models are constructed from a blend of gray aluminum powder and white polyamide powder on laser sintering 3D printers. Alumide is a strong, somewhat rigid material that can take small impacts and resist some pressure while being bent. The surface has a sandy, granular look and is slightly porous.
The color of the material is matt gray with sparkling aluminum particles. To add some color to your design, your design can be dyed in 7 different colors. Learn more about this great material here– or read on to discover 5 stunning 3D prints in alumide.
1. 3D Prints with Movable Parts
The 'Articulated Cube II' by Kurt Plagge is a great example of what can be created with alumide. Kurt created a 3D printed puzzle box that can only be opened by turning the right switches. Take a look at the video below to see what an alumide 3D print with movable parts looks like.
When you want to design something like this yourself, keep in mind that the spacing between your surfaces is crucial. We recommend keeping a minimum space of 0.4 mm between designed surfaces.
2. 3D Printed Spare Parts
Alumide is a great material for spare parts – since it's strong and affordable, it's perfect for anything that needs to be fixed while looking great. Below you can see a camera tripod that needed some repairs. We replaced a broken lever with a brand new 3D printed one.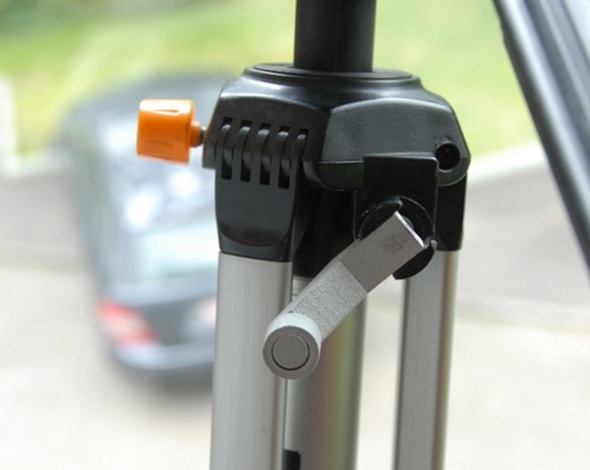 The hook that you can see below is another example of a simple, small, functional 3D print. The alumide look just makes it stand out from other plastic choices (such as ABS). Which brings us to the next point: the special look of alumide.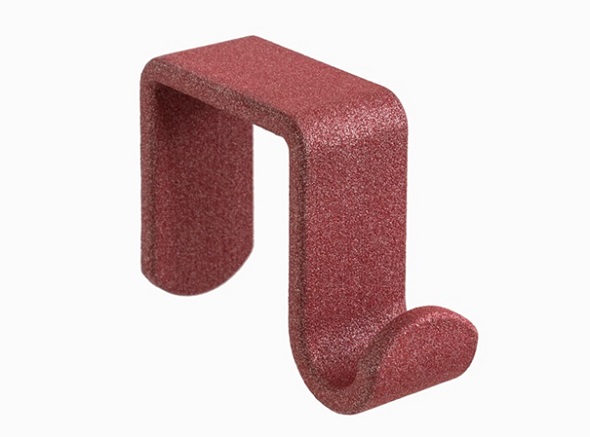 3. 3D Printed Parts for Guitars
Guitar maker Hilko Nackaerts uses 3D printing to upgrade his self-made guitars. One example of his upgrades is the customized pickup covers below. A pickup device is a transducer that captures mechanical vibrations from guitars… and alumide sure gives them a great look!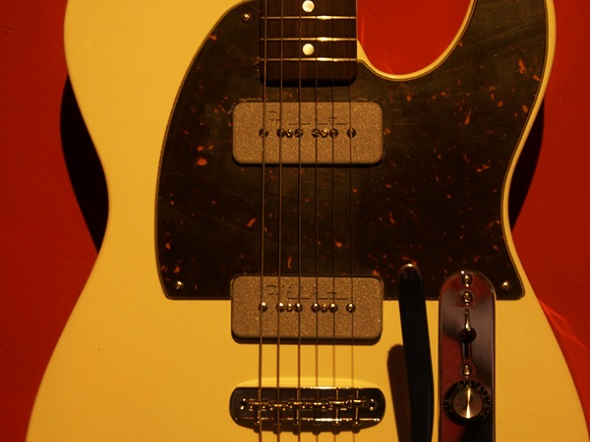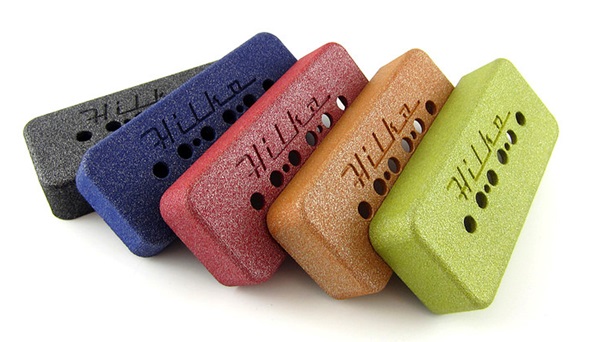 4. 3D Printed Jewelry
Since alumide is quite sparkly it's also a great choice for jewelry designers. The 'Rygo Pendant' is an algorithmic piece designed by Bathsheba Grossman that was printed in this great material. Once again, alumide just stands out from other plastics.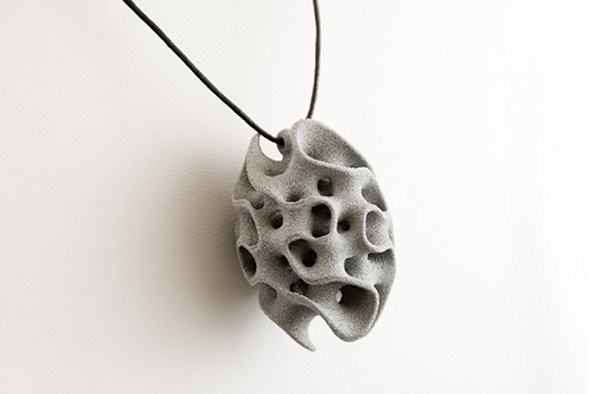 Another artist who has used alumide for his jewelry designs is Koenraad Van Daele. Look at these bracelets 3D printed in alumide and dyed. Discover more 3D designs from the multifaceted flemish artist on this interview about 3D printing.
5. 3D Printed Tech Gadget Mounts
Alumide works great for models that need more stiffness than polyamide prints. That's why it can be a great choice for tech mounts. For example, the mount shown below lets you attach a GoPro action camera to a diving mask. This mount was Felipe De La Torre's first 3D design and was printed in alumide for a strong, rigid, and good-looking result.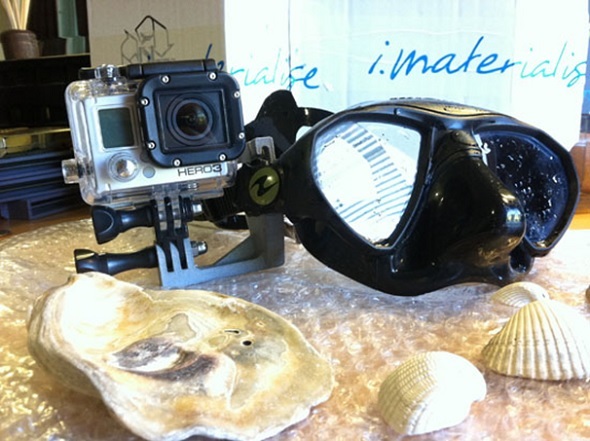 Extra: 3D-printed Prototypes
Alumide can be a great material to 3D print prototypes for product design. Look at this card holder in alumide by the designer Elia Furgiele.
Discover how 3D printing in alumide really works in this article and learn all the 3D design tricks to get the perfect alumide 3D prints.
Still feeling a bit lost in the world of 3D printing materials? Have no fear, we've got the perfect blog post that gives you a beginner-friendly overview of the most important 3D printing materials and technologies.
Do you want to order your design in a high-quality alumide print (or in the 19 other materials that we offer)? Just upload your design here and see your price instantly.