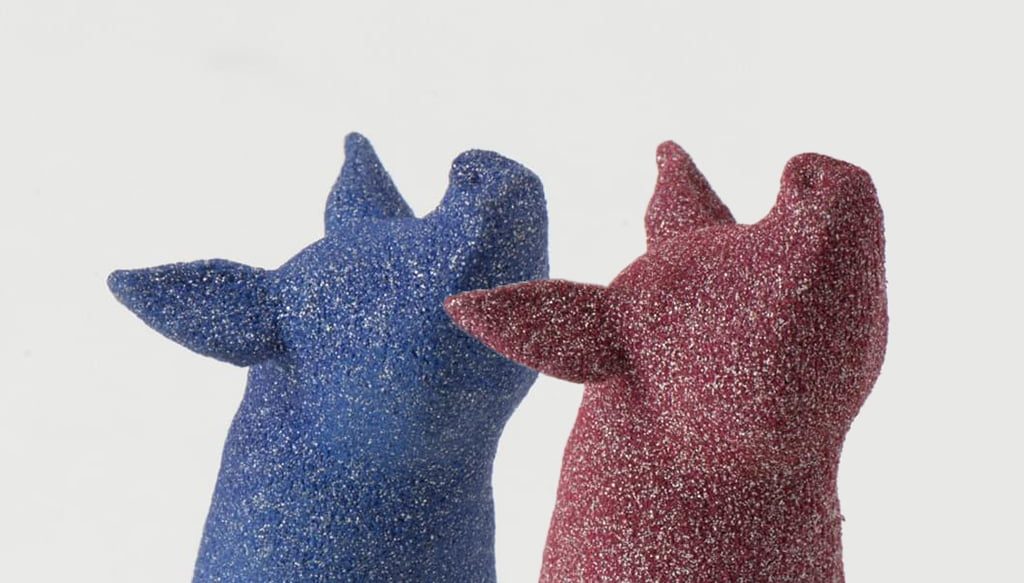 Two Brand Spankin' New Colors For 3D Printing In Alumide To Inspire You
by Elizabeth | March 11, 2019
What would you print in Bordeaux? What about Petrol Blue? Well now you can get prints in these two colors for 3D printing in Alumide thanks to yours truly.

Overnight, we went from offering six colors to eight, with Bordeaux and Petrol Blue joining our original dream team of Natural, Asphalt Black, Brick Red, Rusty Orange, Sparkly Blue, and Moss Green.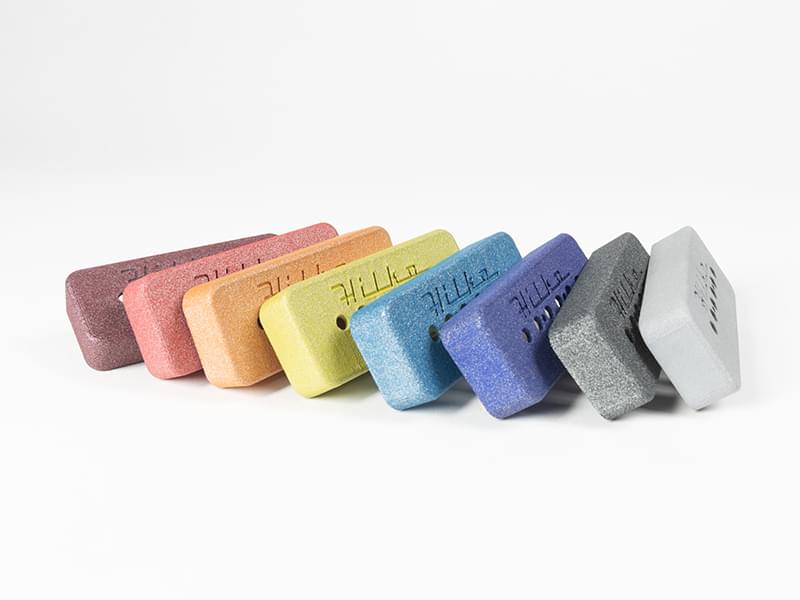 We love the sparkly, metallic look that we get when printing with this material. Alumide is a powder made up of nylon called Polyamide (PA 12) mixed with a small percentage of aluminum powder. The material has just enough metal particles to give a matte surface with a subtle sparkle. With all this taken into consideration, this is a rather strong plastic, and, like Polyamide, it's slightly porous. The thing to keep in mind is that the metal also makes it more rigid and therefore more brittle than regular ol' PA 12.
Laser Sintering = Total Design Freedom
And plus, since this is printed using the technique called Laser Sintering, you have total design freedom. You only need to make your walls at least 1 mm thick, and you do not need to keep in mind that our team will add support structures during production. In other printing technologies, you need to have supports to keep your object standing up on the printer bed, but with Laser Sintering a cushion of powder can keep it up as it comes to life.
Just like Polyamide, it's a perfect technique and material for beginners who want a well-priced model, extensive freedom of design, and who don't want to be bothered too much with the limitations of the printing process.
Watch how other pieces have grown from this process by adding a bit of light onto some pristine powder:
Inspiration
Visit our webshop to see what other people have already made with Alumide.
From the fashionable Ribble Ring to a practical hook or a cool cougar pendant, you might just find something that sparks your interest or inspires you to design your own unique piece.
Or discover five of the most stunning prints in Alumide.
See the colors IRL
See all the colors in real life by ordering our sample kit. When you do that you get a €25 voucher to use on i.materialise.
Check out our blog post to learn more about designing in Alumide. Or if you feel confident in your design, get crackin' and upload it to get it in our next print batch.