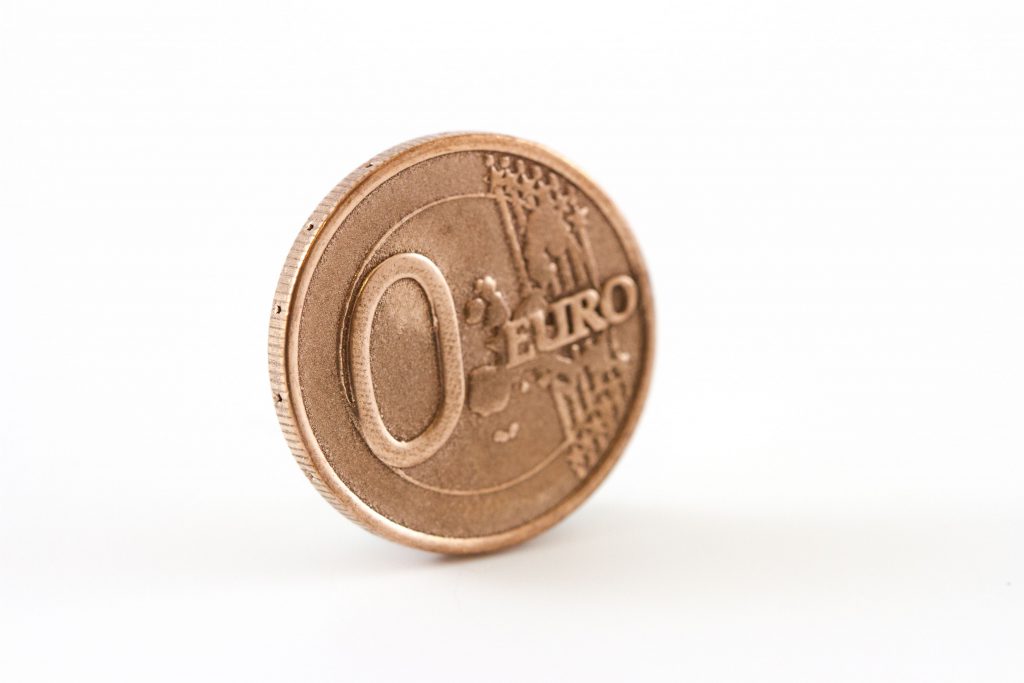 How Our Quantity Discount Can Make Your 3D Prints Cheaper
Are you thinking about ordering a 3D print several times? Then read this blog post and learn how you can save money, big time!
As you might already know, you can order several prints of your 3D file on our website by adjusting the quantity counter once you upload a 3D file. But what you might not know yet, is that this action also heavily influences the price of your 3D prints – to your advantage.
In order to test how big the price reduction for your 3D prints would be, we used a model of our very own mascot, the Piguin.
Volume Price Reduction for Polyamide
Polyamide, our popular nylon plastic material, offers one of the highest volume discounts of all 3D printing materials.  When ordered only once, this figurine costs 37.41 EUR in Polyamide.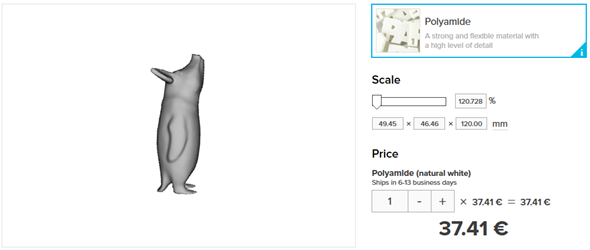 By ordering a quantity of two prints, you will reduce the cost from 37.41 EUR to 31.56 EUR per piece!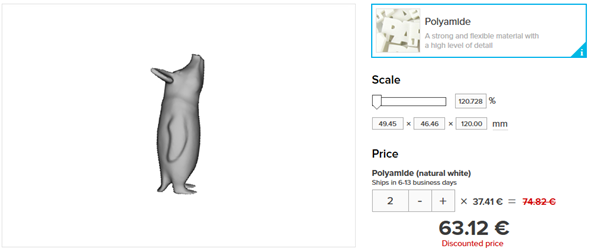 If we increase the quantity further to three prints, the price per piece is now only 28.17 EUR.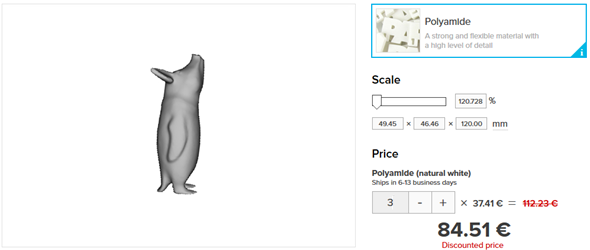 Let's jump further to a quantity of ten prints now. The price per piece is further reduced to only 23.58 EUR!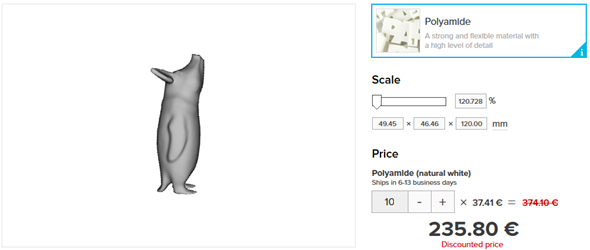 Some Info about Our Volume Discount:
The exact value of your discount depends on various factors such as size, volume, and the number of items that you want to order
Volume discount exists for 16 of our 20 material options. The highest discounts can be achieved with our plastic options (especially polyamide, mammoth resin, transparent resin, alumide, and ABS). Reductions for metals are typically lower because of higher material costs
The volume discount is only applicable if you order the same model, in the same material and finish, in one order. The discount cannot be split up over several orders in different materials or finishes
We hope that you've learnt how to reduce 3D printing costs with this tip. Simply adjust the quantity counter on this page according to your needs and start saving money. But there's more: we also have articles on how hollowing out your 3D model and grouping several models in a grid container can make 3D printing cheaper.