Summer of Surprises – Week Four: Polyamide Enhancements
The i.materialise summer of surprises is now in its fourth week! Every week in July and August we will announce new enhancements, price drops, discounts and coupons that will save you money. This week's surprise: a bunch of enhancements for Polyamide, one of the most popular 3D printing materials in our community!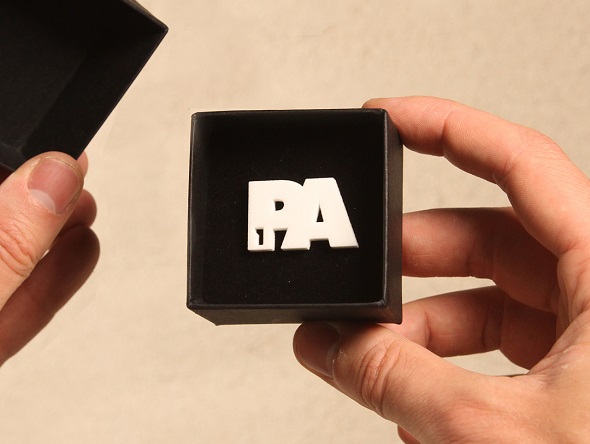 Earlier this month we announced a big, permanent price drop for 3D printed Titanium parts as well as temporary discount actions for Bronze and Copper.
This week we have lots of good news for you again:
15 new finishes for Polyamide Priority: You can now order your models with Polyamide Priority (our rush service) in 15 new finishes. You can get your priority order dyed in seven different colors, polished for an extra smooth surface, or choose one of the seven combinations for polishing and dying your print. Dying or polishing your object will add one additional business day to the production time. If you choose a combination of both finishes (dying plus polishing) two days will need to be added.
Faster production times for Polyamide: We know that time is of the essence when it comes to 3D printing your objects. That's why we worked hard to improve the production times for Polyamide prints. Dyed, Polished, or Spray Painted Polyamide objects will now ship in six business days instead of seven. Polished and Dyed models will ship from seven business days instead of eight.
Bigger printing sizes for Polyamide & Polyamide Priority: 

The maximum printing size of Dyed Polyamide was increased by 35% – you can now print up to a size of 270 x 150 x 150 mm instead of 200 x 150 x 150 mm. Prints dyed in black can go even bigger: the maximum printing size for this specific finish is now 400 x 400 x 330 mm. 

The printing size of Polyamide Priority has also been increased by a sweeping 125%! Prints with a size of 200 x 150 x 150 mm (instead of 200 x 100 x 100 mm) are now possible.
About the materials:
Polyamide: Polyamide is the all-rounder when it comes to 3D printing materials and one of our community's most popular choices. It can be used for hand-painted sculptures, tech gadget prototypes, stunning fashion and jewelry design, or even pieces of art. This nylon plastic comes in 26 different finishes and colors. Learn more about it here.
Polyamide Priority: This is the fastest material we offer, which ships in only 48 hours in its natural finish. We introduced this rush 3D printing option for Polyamide since many of our clients work with tight deadlines. You can learn more about this material here.
If you want to learn about Polyamide or Polyamide Priority, you might want to check out our blog posts about "How 3D Printing in Polyamide (Nylon Plastic) Really Works" and "10 Stunning 3D Prints in Polyamide". Stay tuned for more announcements throughout July and August! We will announce new deals and promos every week. Subscribe here to never miss out on a single update or discount.