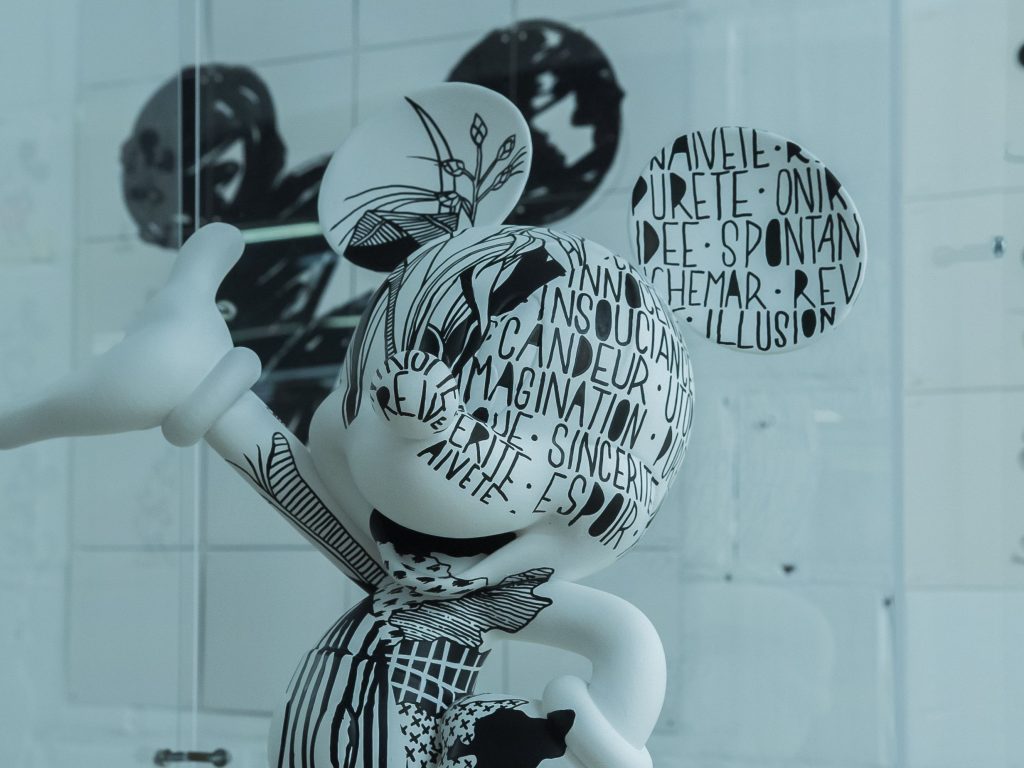 3D-Printed Mickey Mouse Sculptures for #Mickey90
by Elizabeth | February 14, 2019
Let's celebrate! Mickey Mouse is 10 years shy of being a century old — to mark his 90th, young Belgian artists reinterpreted the cartoon character's iconic look using 3D-printed sculptures as canvases.
He may not look a day older than when he first graced the silver screen in the late 1920s, but the world's most famous mouse has reached the dignified age of 90. To commemorate Mickey Mouse's big birthday, The Walt Disney Company celebrated in style and all across the globe.
In Brussels, Belgium, street art versions of Mickey adorned the downtown district, and the iconic cartoon character quite literally came along for the ride, accompanying commuters thanks to several art projects with local public transportation. As a fresh spin on old-school coloring books, 3D-printed versions of Mickey were created by our parent company's engineers, for which Stereolithography (SLA) was a natural choice.
Mickey gets a Makeover
Three +- 60 cm/1'12" 3D-printed statues of Mickey were produced, using an epoxy resin. This is a high quality but also budget friendly material option that yields nice, smooth results. For the Mickey Mouse statues, the quality of the surface was particularly important because the 3D-printed sculptures served as canvases for artists. To ensure that each artist could apply whatever technique tickled their fancy, the base had to be highly versatile. SLA technology can achieve this level of homogenous surface texture whilst also delivering rapid results. Once printed, two of the three sculptures were then painted by Belgian artists Oli-B and Louves, while the third was handed over to the public who were free to co-create on a collaborative Mickey. The painted 3D-printed sculptures were displayed in a pop-up venue in downtown Brussels where passersby could enjoy the reinterpretations of Mickey's emblematic look.
Left: Oli-B's colorful, pop take on Mickey and right: Louves' monochromatic, graphic incarnation of the iconic mouse. Photos © Digizik 
Before the Mouse came the Mammoth
You may remember that a little while back, our parent company Materialise took on a mammoth of an undertaking — we created a 3D-printed replica of the skeleton of a long-extinct giant: the wooly mammoth. While we were able to apply the learnings gained from the Mammoth of Lier and many other large-scale as well as art projects when creating custom Mickey Mouse statues, the task wasn't without its own set of challenges. For instance, there was an issue with low res areas and artefacts around the statue's facial features and fine detail areas, such as the iconic ears. Furthermore, the print resolution at Materialise was higher than that of the STL Mickey model that had been provided, meaning that a certain amount of engineering work had to be done so as to optimize the model and arrive at a nice, crisp result.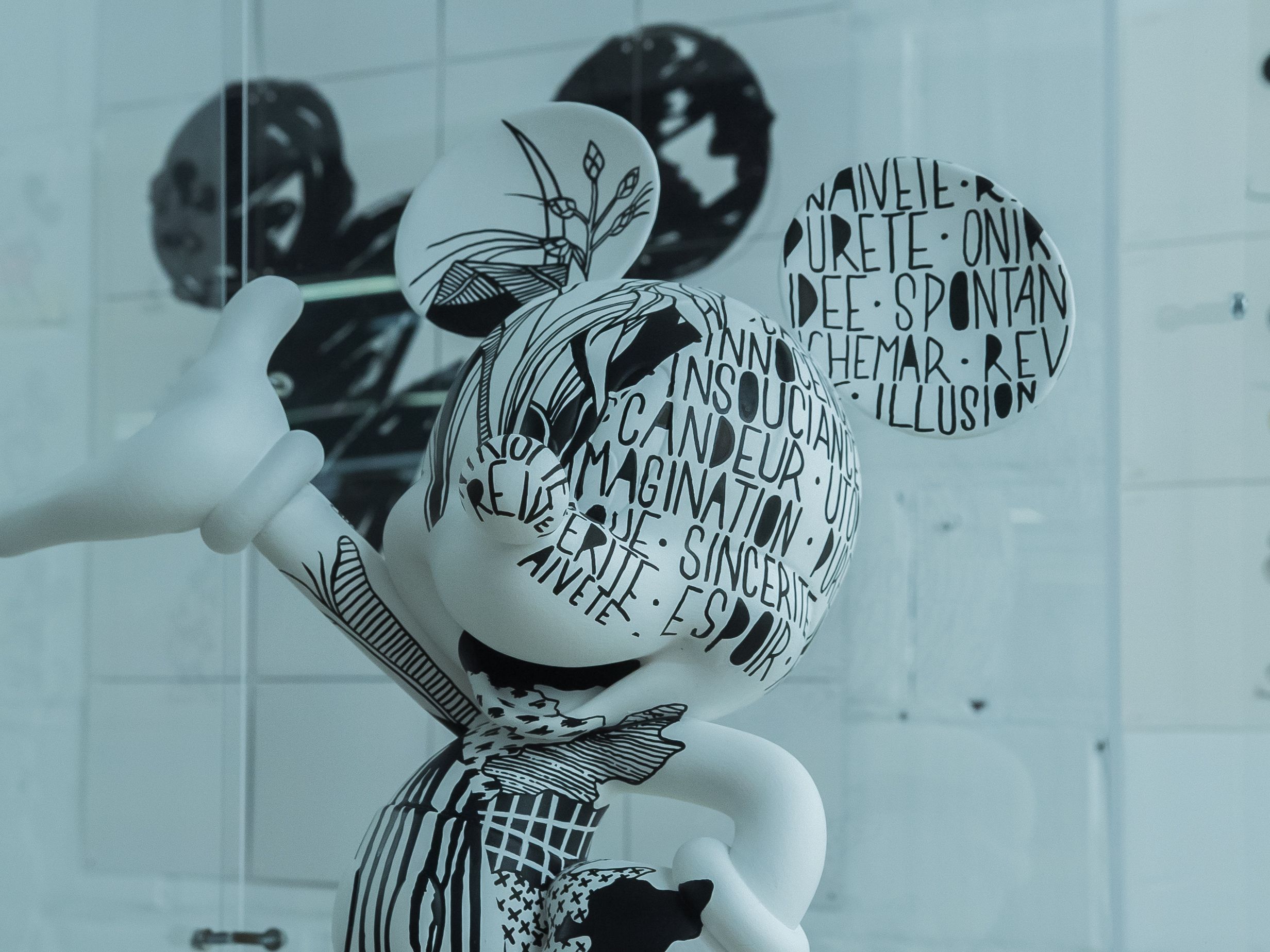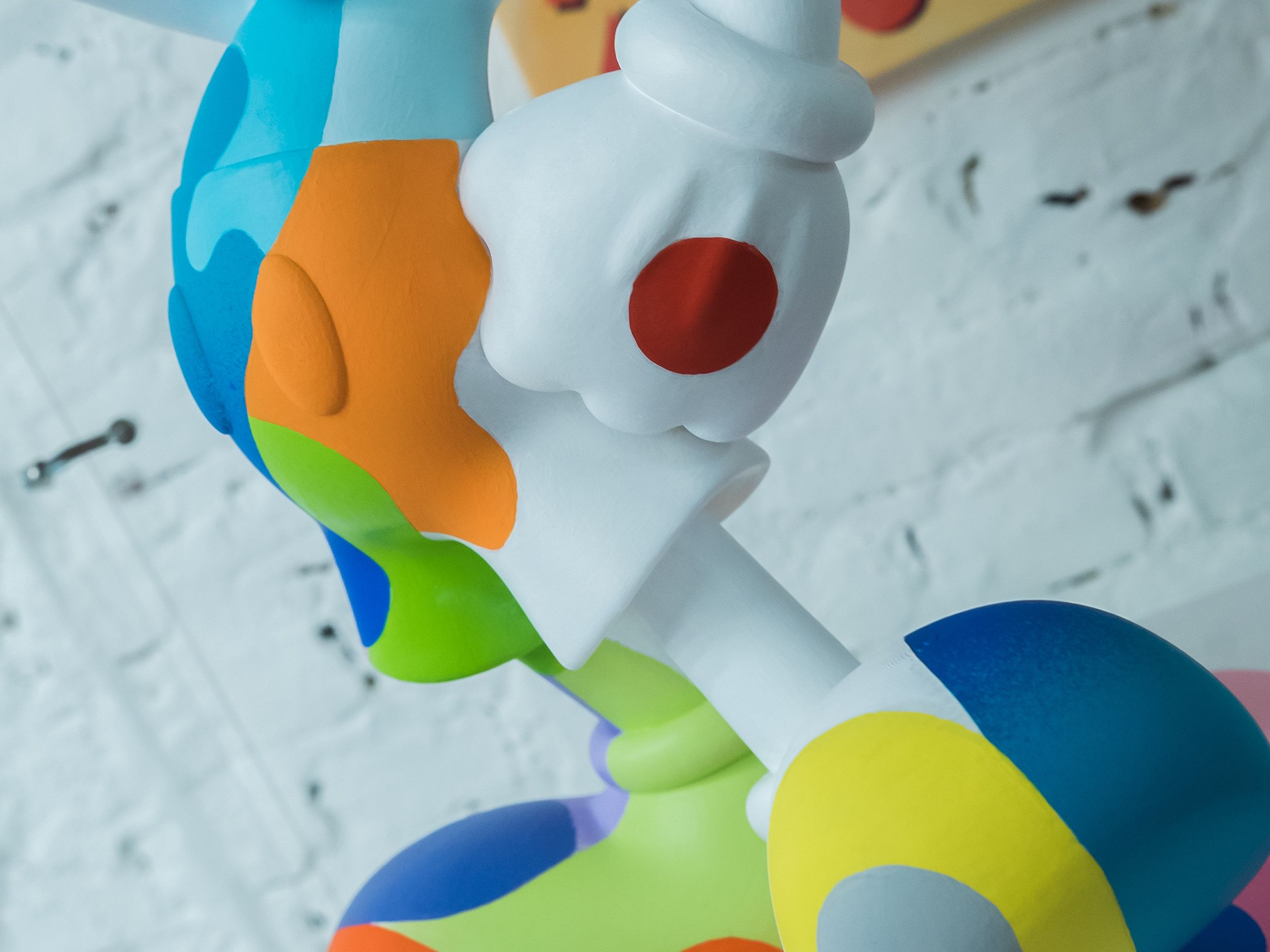 Having a perfectly smooth surface to work on was key for this project. The combination of SLA technology, correct material choice, and the expert guidance of the Materialise design engineers made this possible. Photos © Digizik 
Ready to add new dimensions to your own art or design projects? Then simply upload the 3D file of your model to our online 3D printing platform, choose from 100+ materials and finishes, and order your 3D print!