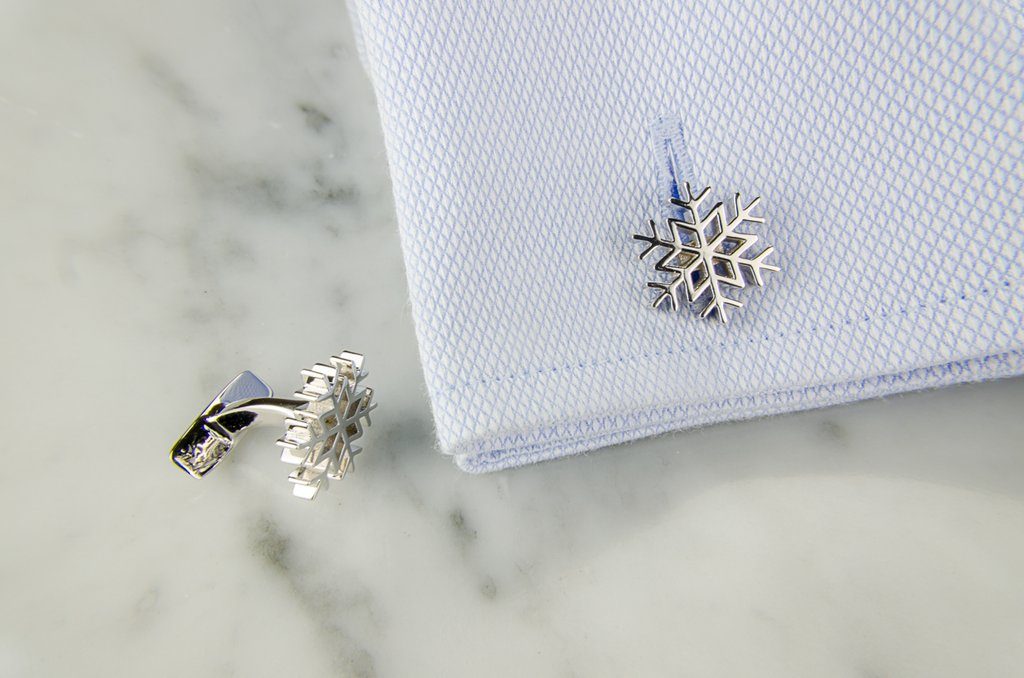 Aviation-Themed Party Sparks 3D-Printed Cufflink Start-Up
What started as an experiment to 3D print show-stopping accessories for theme party soon developed into a full-blown brand. Grégoire de Bellefroid and Gaétan Bücken had made cuff links in the shape of airplanes to impress their friends, and following "oohhs" and "aahhs" at the aviation-themed party, they soon founded Gregson & Buck.
Today their Brussels-based jewelry brand is using 3D printing to help customers create one of a kind cufflinks that make special occasions even more special.
From Idea to Take Off
Grégoire and Gaétan had just purchased a brand new 3D printer and "were discussing the power of this technology with some friends when the discussion switched over to an upcoming theme party based on The Aviator movie," according to the founders.
"The hosts were really good friends of ours so we wanted to go above and beyond with our costumes. We got challenged to make something using 3D printing and decided to design and print unique airplane cufflinks."
"We then arrived at the party as pilots. Everyone had a good laugh, and was pretty impressed, when they saw our cufflinks!"
They soon started selling their products on Etsy. "That was an important step for us to meet our first customers and gather invaluable feedback. Very soon we wanted to have our own personal space to offer our products."
This desire lead to the creation of their website, an online boutique specializing in men's haberdashery. "Men don't have many fashion accessories," note Grégoire and Gaétan. "In addition to ties and watches, cufflinks are great accessories to personalize your clothes and to make them match to who you are and what you want to express."
A Design For Every Taste
Custom cufflinks can be printed based on a logo or a drawing provided by the customer. "With this co-creation technique, the customer comes up with ideas and sketches and we guide them to make unique pieces of jewelry that they love and that really represent them." Cufflinks that the wearer actually had a hand in designing are truly special.
The flexibility in 3D design and i.materialise as a production partner unlocks the potential for high-end, truly custom pieces that can't be made using traditional methods. The powerful combination of 3D printing and Grégoire's desire to "inspire men to express their personalities through fashion accessories" sets Gregson & Buck's cufflinks apart from those sold in stores.
"Cufflinks aren't an everyday fashion accessory we think about these days, but when it comes to formal attire, it's still something that comes to mind. In our entourage, a few of our friends even wear cufflinks at work on a daily basis."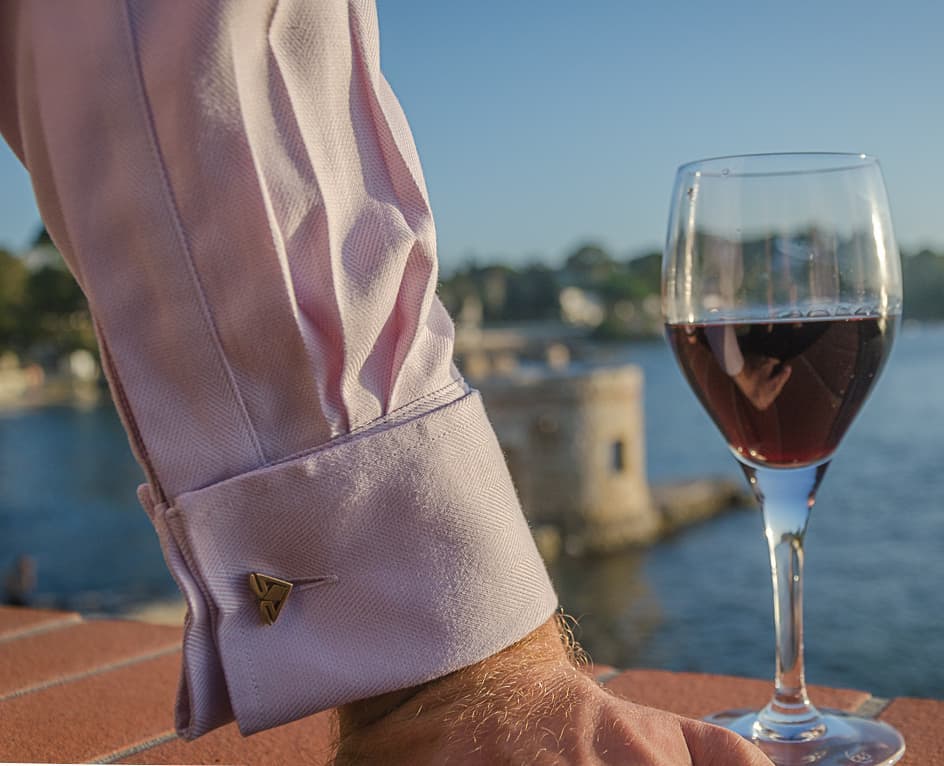 "While classic button shirts are linked to our everyday lives, cufflinks are destined to singular events, convey timeless elegance and embody tradition and heritage."
Tying the Knot with Custom Cufflinks
"We believe high-end cufflinks are real pieces of jewelry. Therefore, we see them as a great gift for men when you want to give something different than a watch."
Grooms often want to give their groomsmen gifts that can actually be worn and enjoyed on the wedding day as well as on other occasions. According to Grégoire and Gaétan, groomsman gifts should be special, unique and masculine – evoking individual style, hobbies or even vices. A pair of custom cufflinks can certainly hit all those marks and last a lifetime.
Brides are also always looking for meaningful gifts for their future husbands. What could be more special than something from the heart that they helped make?
"Most of our cufflinks are made for weddings and are a gift from the bride to her husband to be." Custom monogram cufflinks are very popular. These cufflinks, featuring up to three different letters, can even be produced by i.materialise in many different materials – silver, brass, and steel to name a few – offering a further "opportunity to emphasize one's style and personality."
"The best feeling we get is when a customer sends us an email saying they love the cufflinks they received and that their groom will look fantastic on the wedding day. In the same direction, we love it when customers send us pictures of wedding pictures showcasing the cufflinks."
Future Plans for Custom Cufflinks
Gregson & Buck have plans to make it possible for their customers to design cufflinks completely on their own.
"We'll soon launch an online 3D customizer app where visitors will be able to design the cufflinks by themselves. This will bring a huge added-value to our customer and will also streamline the ordering process through i.materialise."
With 3D printing and their cufflink design application, the only limit customers will have is their imagination. And of course, Grégoire and Gaétan will still be around to lend their expertise should a customer get stuck.
The world is on course to be a more dapper place thanks to Gregson & Buck.
Discover how 3D printing can improve your creative business or start your own 3D-printed jewelry store today uploading your 3D designs to i.materialise.
Recommended Articles