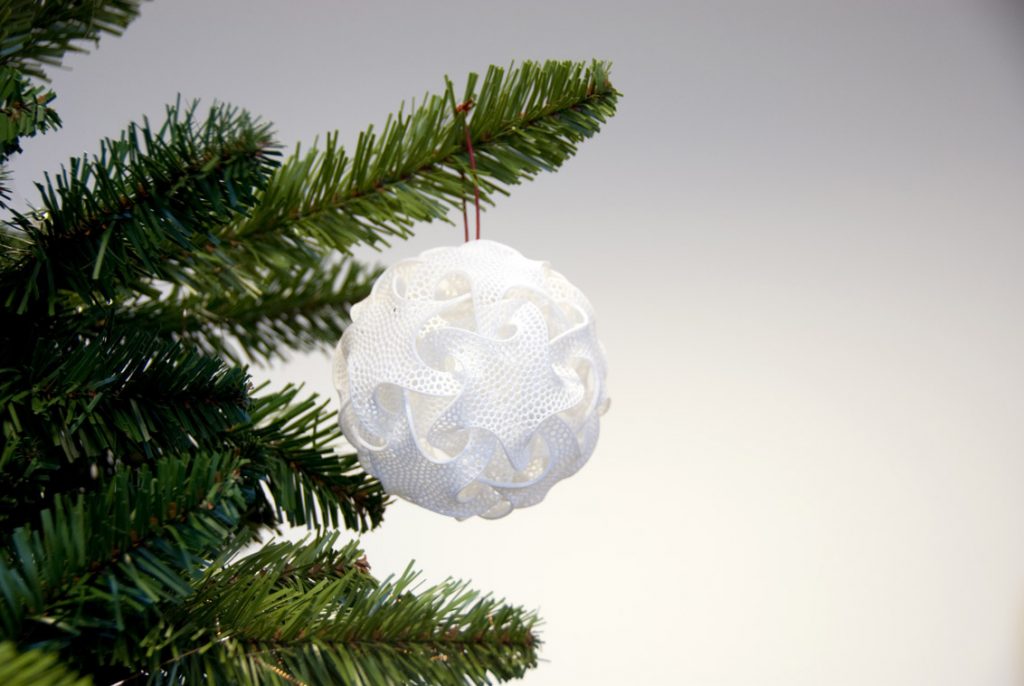 In the Nick of Time: 3D Print Your Holiday Presents
by Aura | December 4, 2019
The Holiday Season is upon us! Have you thought about giving your loved ones a 3D-printed present this year? 3D printing will certainly make your gift(s) stick out among your friends and family at Christmas. Or maybe you want to fill the stock for your shop before in time for the holiday shopping season?
In any case, we recommend ordering your 3D-printed presents as soon as possible to make sure that they arrive on time for the celebration.
Production times for your 3D prints
Production times usually depend on the 3D printing material you choose but keep in mind that many steps are involved in this process: planning, printing, cleaning, finishing, quality checking, payment and shipping.
So the production of your Christmas presents can be affected by many factors. The i.materialise Help Center provides lots of information regarding lead times and much more.
Follow these easy tips to organize your 3D-printed Christmas shopping like a pro:
Know your shipping times: Learn more about our lead times to understand which materials take longer to ship
Check your cart: Once you have uploaded your model to print on our platform and have chosen the material, finishes, and amount of models to print, you will get an estimated shipment date for your order
Take the Holiday Season into account: This time of year is usually busy, especially for delivery services. Order your prints now so that unforeseen last-minute delays won't ruin your Christmas.
How you can print your 3D Christmas gifts
Now that you know how long it will take to get your presents on time, we would like to give you some ideas for a fantastic 3D-printed holiday.
This is the most personal option for your presents. Whether you just started designing for 3D printing or whether you're an advanced designer already, it's easier than you think to get brilliant results for your gifts. Once your model is ready, you just need to upload it to our platform to order. It will arrive at your door just in time for Christmas.
To make sure that your model is ready to 3D print, take your time to design it and avoid these 5 common mistakes in 3D printing designs.
Download a design to 3D print
A more convenient option, if you don't have time to design a present, is downloading a model from one of these 3D model databases. You can 3D print it with i.materialise and choose from our wide selection of colors and finishes to add a personal touch.
Buy a present from our shop
This option is perfect for design lovers. We have a great selection of 3D artists who sell their designs on our online shop. Browse through the catalog and get your holiday presents ready in a few clicks.
Inspiration for your 3D presents these holidays
Jewelry and accessories
This classic gift is always a good option for your Christmas presents. Silver, gold, or brass are some of the many materials available on i.materialise for your 3D-printed jewelry. They're the perfect gift for both women and men.
Gadgets and decorations
You don't always have to go big to impress. Sometimes, original gadgets can make the most useful and beloved gifts. Simple and beautiful objects that make life easier are an excellent option for your presents. Everybody will ask where you got these original presents from!
Games
Toys and games are not just for kids. 3D-printed games are pretty original entertainment. Read this interview with Oskar van Deventer and discover his amazing puzzles: challenge accepted?
Start designing and ordering your 3D-printed Christmas presents as soon as possible and enjoy a carefree Christmas. Once your 3D model is ready, just upload it on our platform to order it.
Share your 3D-printed creations on social media with the hashtag #imaterialise!
Looking for more tips & tricks, insights, and inspiration? Subscribe to our newsletter and receive all that and more.