10 Best Multicolor 3D Prints from Our Community
by Fabian | March 8, 2016
More and more designers are embracing the possibilities that come with 3D printing. One of the most exciting ways to create new 3D prints is by using our multicolor material – the only material that can print several colors at the same time. That's why we put together a list of our 10 most outstanding 3D printed pieces in this astonishing material.
1. Sad Owl by Manuel Poehlau
Manuel Poehlau creates stunning multicolor 3D prints. While the 'Sad Owl' is the smallest 3D print in this list, we just love how Manuel managed to sculpt the sad expression of this poor animal. You can find this multicolor 3D print in Manuel's shop here on i.materialise.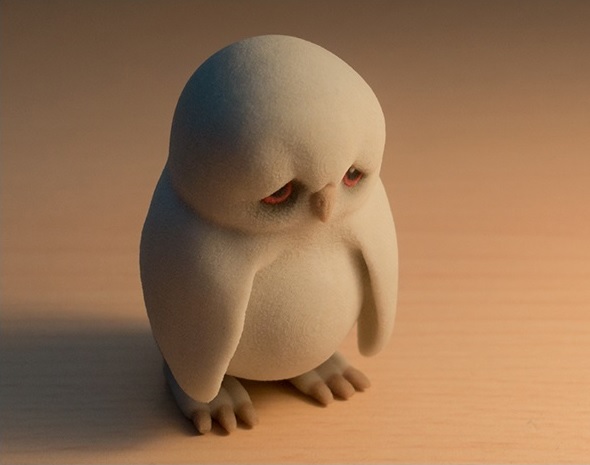 2.That Darn Cat by Matt Bagshaw
Matt Bagshaw is an award-winning 3D artist with more than 20 years of experience in creating character art. He started to add 3D printable characters to his collection about two years ago and we couldn't be happier about this decision: 'That Darn Cat' simply makes us fall in love with this grumpy 3D print at first sight.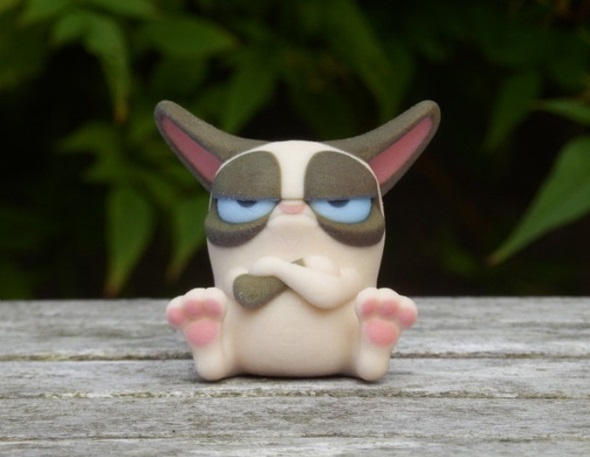 3. Alien by Milos Tutus
After a grumpy cat and a sad owl, it's time to change to somewhat scarier designs! 3D sculptor and ZBrush expert Milos Tutus created this terrifying 3D print of an alien with an incredible amount of detail. You can get a multicolor 3D print in Milos' shop here on i.materialise.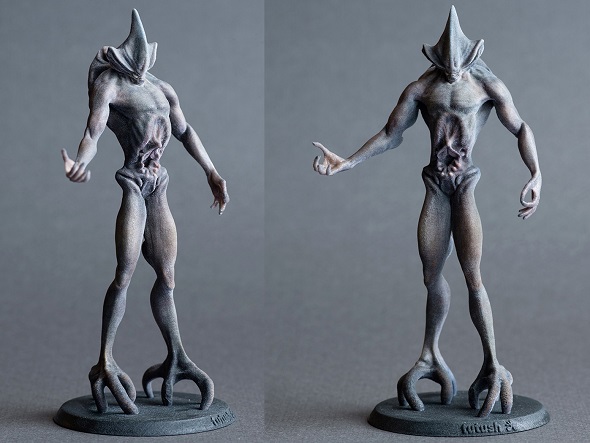 4. Satire Sculpture by Eragatory
Besides figurines, our multicolor material has also been used to produce pieces of art. Belgian brand Eragatory is a versatile atelier with a focus on 3D printed designs. Their 23 cm/9 inches tall multicolor 3D artwork 'Satire' is rich with emotions and possible interpretations.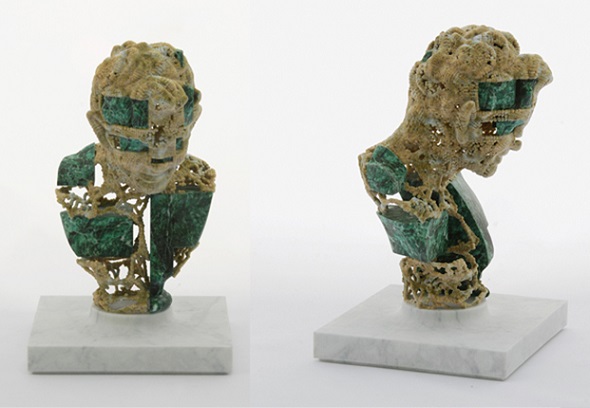 5. Brain White Matter Pathways by Alexander Leemans
Alexander Leemans is a physicist and associate professor at the Image Sciences Institute (ISI). His current research interests include modeling, processing, visualizing and analyzing diffusion MRI data to investigate microstructural and architectural tissue organization. We are extremely proud that he used 3D printing to visualize his current work. The multicolor 3D print below shows white matter pathways in a human brain and allowed Alexander to present his findings in a physical object.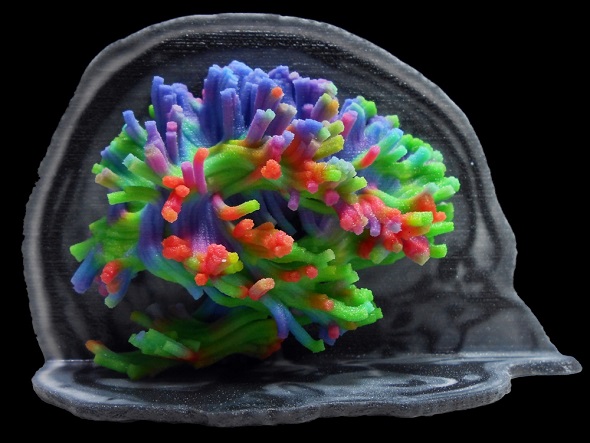 6. Bookworms by Marie Huyghe
The 'Bookworms' design is a real winner and shows how long 3D printed multicolor has already been around here on i.materialise. All the way back in 2010 Marie won our 3D Printed Bookend Challenge with this stunning design. Ever wondered what a real bookworm looks like? Well, here's your answer!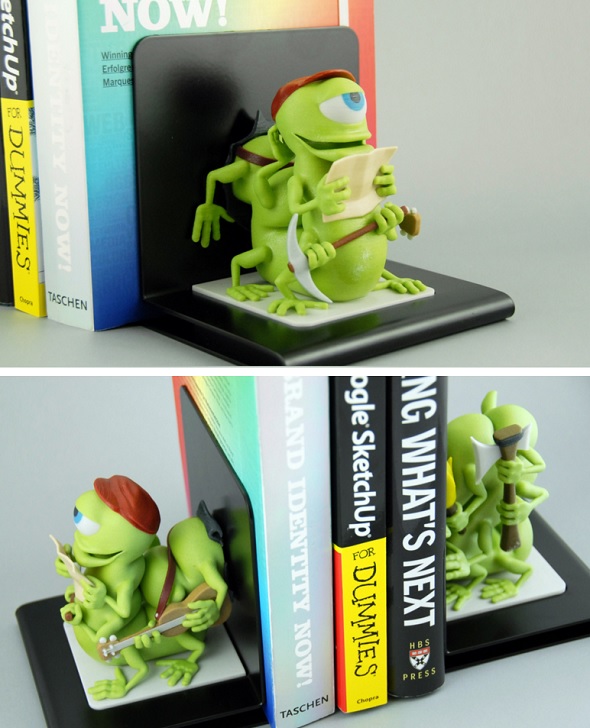 7. Living Between Curves by Oscar Rottink
And another winner: with his 'Living Between Curves' design, Oscar Rottink won our 'World of Houses' challenge. The designer himself stated that he 'was amazed about the amount of detail' the 3D print had: "Now I finally saw a 3D model in real life I think it's an awesome way to impress your clients or visualize your concepts one step beyond a great render. With 3D printing you're able to hold a copy of your own concept which makes it more real."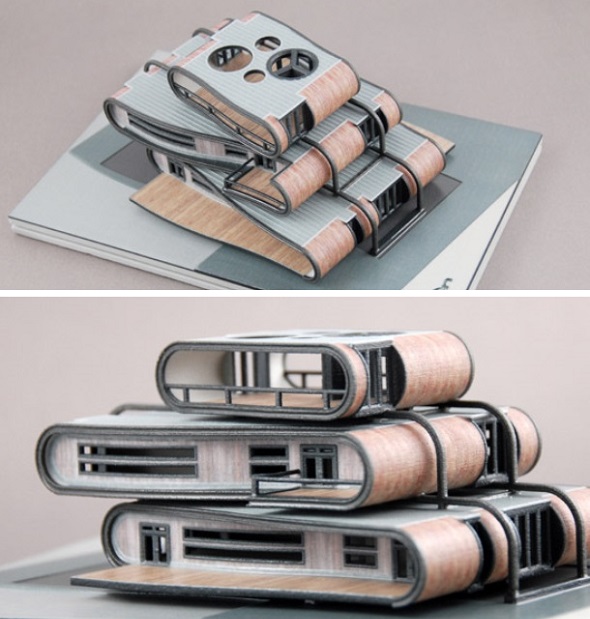 8. Kobold by Milos Tutus
Yet another model that shows how 3D printing in multicolor makes mystical creatures come to life. Milo created this little Kobold in ZBrush – once again with a stunning result. You can get your copy of the kobold in Milo's i.materialise shop.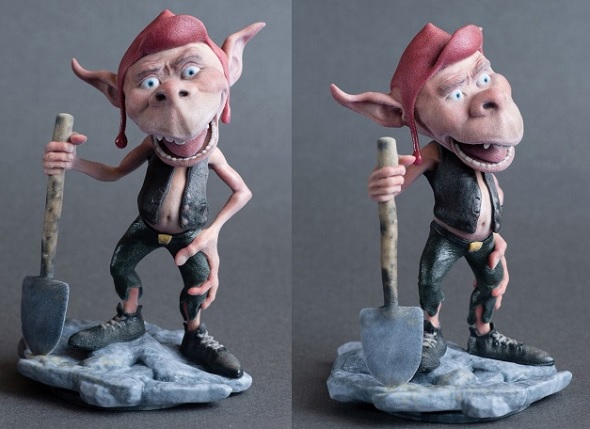 9. Clash of Clans by Supercell
Now this was another cool project: Supercell, the company behind gaming hits such as Clash of Clans asked us to print a special sculpture for them. As you can see below, the result is a stunning multicolor 3D print once again.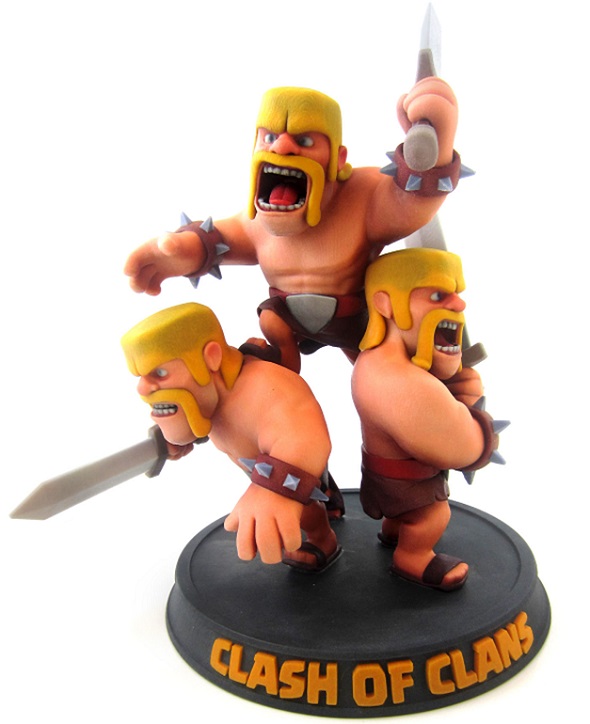 10. Eric Van Straaten's 3D Printed Sculptures
We saved the last spot in this list for an artist that has created multicolor 3D prints like no other. Eric van Straaten's prints feature an incredible amount of detail that nearly make his sculptures come to life. Since it is impossible to narrow this down to one 3D print, we want to give you at least a little glimpse into his collection with the images below.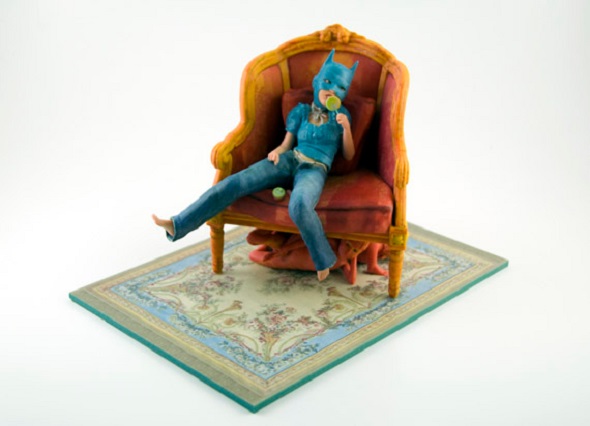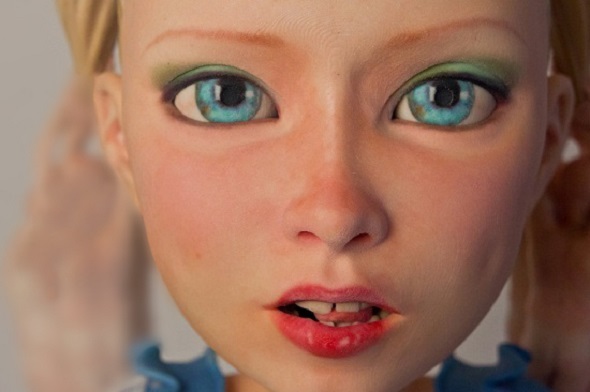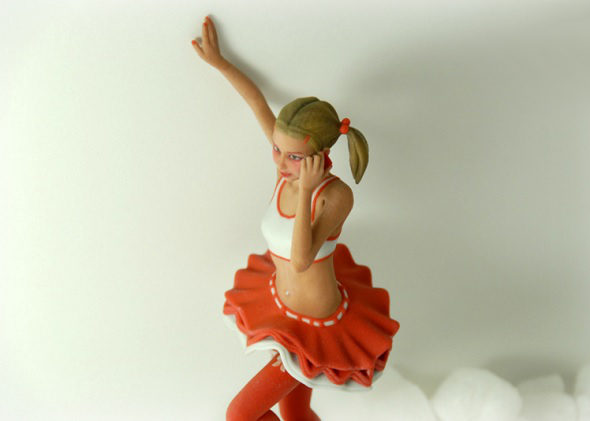 Would you like to give it a try yourself? Upload your 3D design here and simply order it in our multicolor material via our online 3D printing service. If this is going to be your first multicolor 3D print, we recommend reading the article 'How to Get Your Perfect Multicolor 3D Print' first. You will learn all about multicolor 3D printers, our multicolor 3D printing technology, and multicolor finishes.