by David Bizer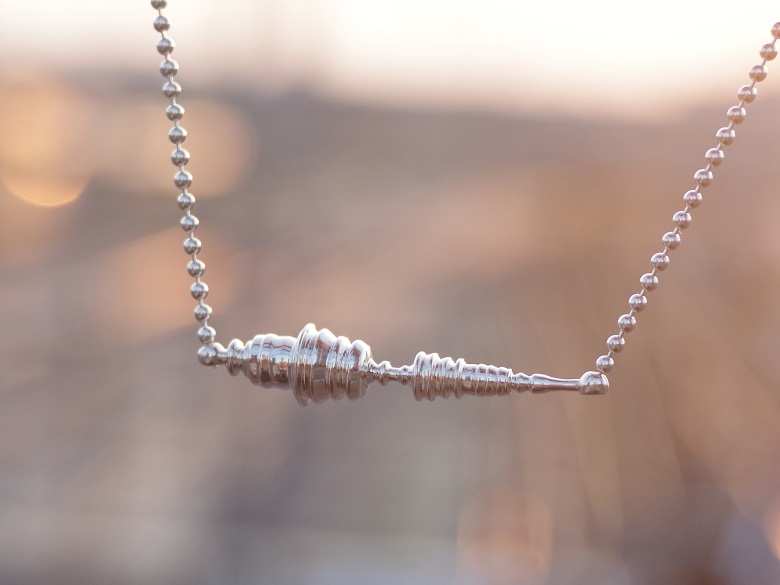 Description
This Necklace is customized by your voice.
This piece shows the famous quote "I have a dream" by Martin Luther King Jr.
Send your recording to orders@bza.biz
The pendant comes with a 55 cm x 2mm Sterling silver ball chain.
Due to the integrated locking mechanism it's only 2 parts.
Necklace & pendant
David Bizer
Hello. I'm David. Maybe I'll write something interesting about myself here in the future.