Bring your 3D designs into the real world using the rich set of 3D image creation, editing, and printing tools in Photoshop CC (Creative Cloud). Load a 3D model from virtually any source and make it look amazing using the power of Photoshop CC.
Integrated and prints directly to i.materialise! You'll get great results thanks to features like automatic mesh repair and automatic generation of support structures and rafts.
Exported File Formats for 3D Printing
Platform
Windows, Mac OS X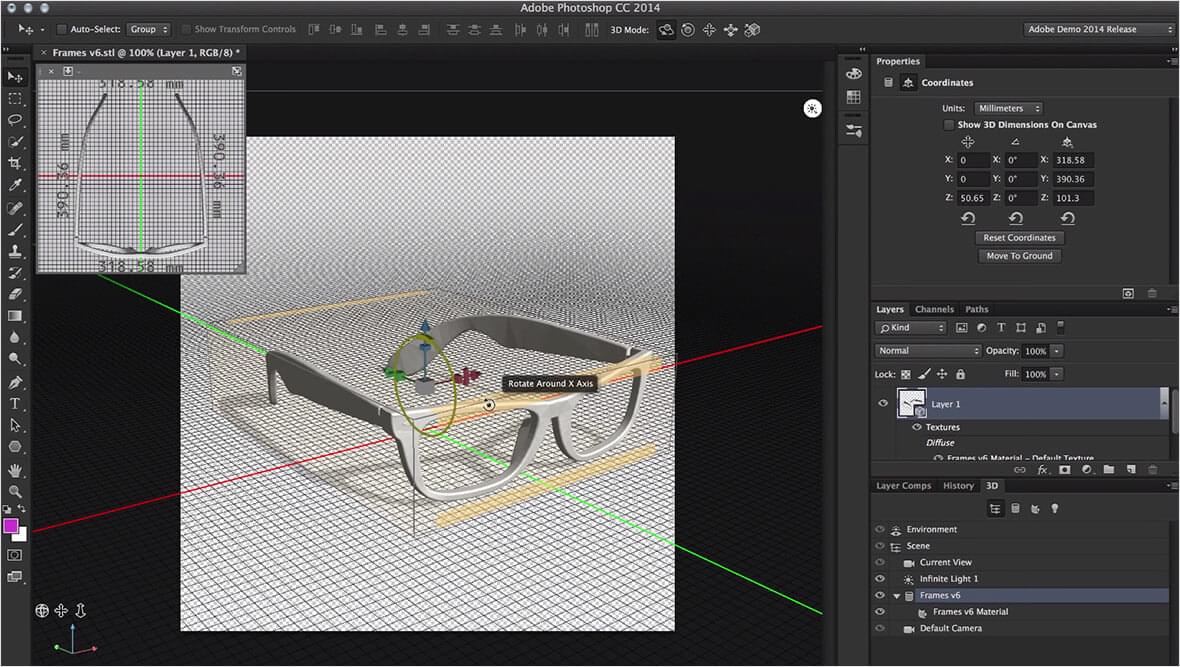 Examples
Below are a few Photoshop CC models that were 3D printed through i.materialise.