Very loud cheers and congratulations to our colleagues over at .MGX and designer Patrick Jouin. Patrick Jouin has just won a Red Dot Award for his .MGX.Bloom lamp in the category outstanding product design!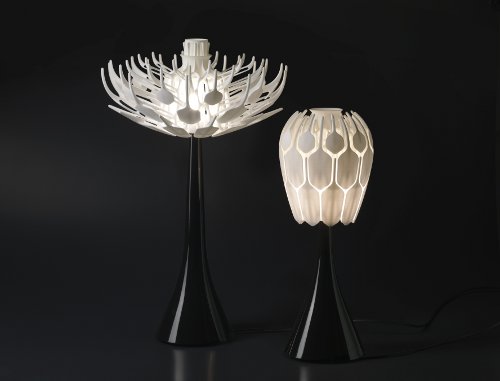 The Bloom table lamp is inspired by nature. As many flowers do the Bloom can actually bloom by opening and closing. The entire lamp shade is 3D printed and the shade is produced in one piece and works straight out of the 3D printer. By letting the lamp bloom you can mechanically regulate the light that comes out of it. Opening and closing this lamp is addictive as you can see the hinges move and the entire body slot into itself. Its a wonderful lamp to look at but also a powerful example of the power of 3D printing.  Its a huge honor for the lamp to be awarded with a RedDot and I"m sure all of our colleagues are happy not only for .MGX but also because Patrick Jouin"s beautiful design is 3D printed here at Materialise. The same 3D printers and the same high level of care, quality and finish that we give to .MGX"s customers that buy the Bloom we give to you when you upload to us.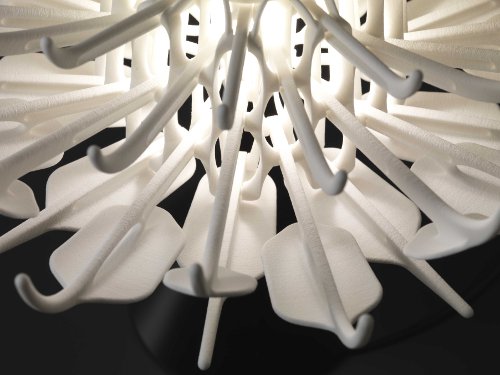 The Bloom also previously won a Good Design Award in 2010. This is the third Red Dot Award for .MGX following the Lily.MGX by Janne Kyttanen in 2005 and the Omi.MGX by Assa Ashuach in 2006.
Images are Copyright Thomas Duval.