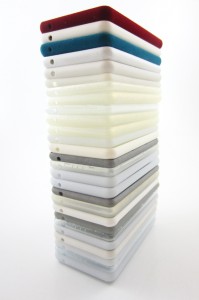 We were happy to show you a 3D printed Nokia Lumia 820 file that's functional. But now  it's time for some fun; Enjoy our big customization show!
A man once said: "Show me your friends and I'll show you who you are." At i.materialise we have an other saying: "Show me your 3D prints and we will show you who you are." 3D printing is all about personalizing and customization. We just launched our basic file on Thingiverse as you can read in our previous blog. But that doesn't suffice for us. So the past days and hours we let our product designer Bert go wild with the Nokia shell.
Enjoy the results; we hope you'll be inspired.
What does a man need more than his phone his (credit) card to go out? So here you go, all in one:
A Nokia shell with wings, it doesn't fly, but hey; we gave it a try!
Do you want a softer look? Go for velvet, it feels great!
Not only customization is an option, why don't you make the shell a real functional design in your everyday activities?
 Do you feel inspired? Try it out yourself now!