Winner(s) of the Christmas Ornaments Challenge
by Tatiana | November 6, 2012
We saw 23 nice entries by different designers, but there can only be one winner…Oh no, that's not true; because there were so many nice designs: we've chosen three Christmas Ornaments! Surprise!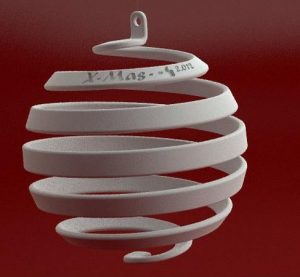 It was very clear on facebook: Luigi Vaghi's Ribbon for X-mas is the design with the most likes! 48 people voted for him on facebook. Congratulations!
HARD
Luigi Vaghi worked really hard and we saw more and more designs from him being uploaded on the website. He made 4 designs for this challenge: the X-Mas ball, a simple Christmas ball with wholes and a sphere full of 'like' buttons.

LEAFS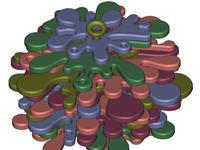 We were so happy with all the entries that we decided to choose two more winners. The second place is for the most clever design (full of moving parts) with the second most likes on facebook:  Jolien Rasschaert! Her design got 35 votes and is inspired by leafs. She didn't make it easy for herself by designing different moveable parts.
The third design is very heartwarming. It's a small wintertale designed on a Christmas garland by Felix Gfeller!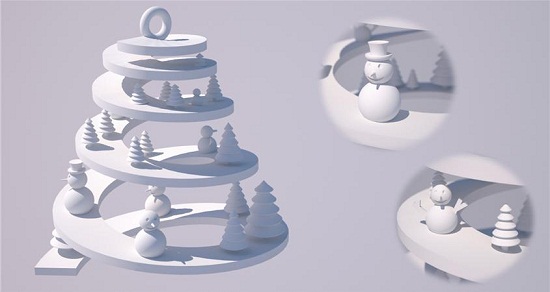 We want to congratulate and thank all the people who send in their design for the challenge and encourage them to go further with their designs. All the winning entries will be in the gallery from the 12th of November!