Winners of the 3D printed jewlery contest
by Joris | June 28, 2011
We"ve evaluated all the designs and chosen the winners of the 3D printed jewlery contest. We were very impressed with the quality and creativity of the works and it was tough work evaluating them, but here are the winners.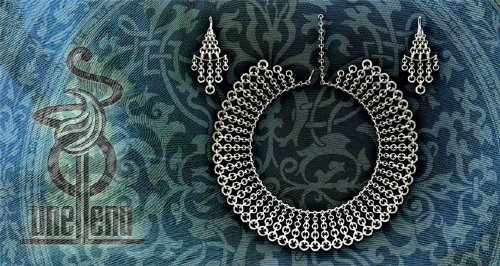 In 3rd place is Unellenu with Chain Necklace.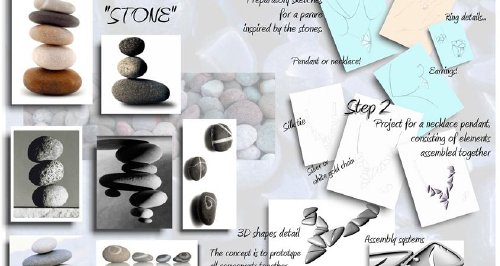 In second place is Dario Scapitta Design with Stone.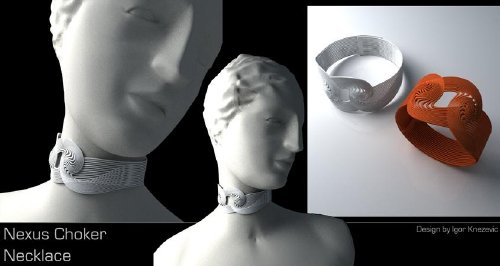 In first place is Nexus Chocker by Igor Knezevic.
Each of these designers wins a 3D print of their piece as well as a place in the .MGX Shop. Igor also wins a personal workshop by Elvis Pompilio. In addition to the top 3 we have selected other designs that will also become a part of the Summer 2011 .MGX Jewel Collection. We hope that this serves to not only be a good commercial opportunity for the winning designers but also a great step in their carreers. Thank you so much for all your entries!
Wavelet bracelet & Guilloche Necklace  bij Igor Knezevic
Diamond inside by Cunicode
Star Grafitti pendant  & Chandelier earrings by Unellenu
Pocket Amulet concept by Sid Kumpurinne
Discover.Jewelry by Liam Ward.