Who will be i.materialise's first 3D Printing Designer of the Year?
by Tatiana | August 28, 2013
For the first time ever i.materialise will hand out a Designer of the Year Award.
We see so many nice designs in our gallery, on our forum and even in our e-mail inbox that we want to help to recognise those individuals who have embraced 3D printing. We're looking for the most inspirational designer, maker or hobbyist. Someone who is passionate about 3D printing, embraces the 3D printing revolution and carries out 3D printing in the very best way.
Through this award, designed by Twikit, we want to put designers, who show great talent and promise, in the spotlight.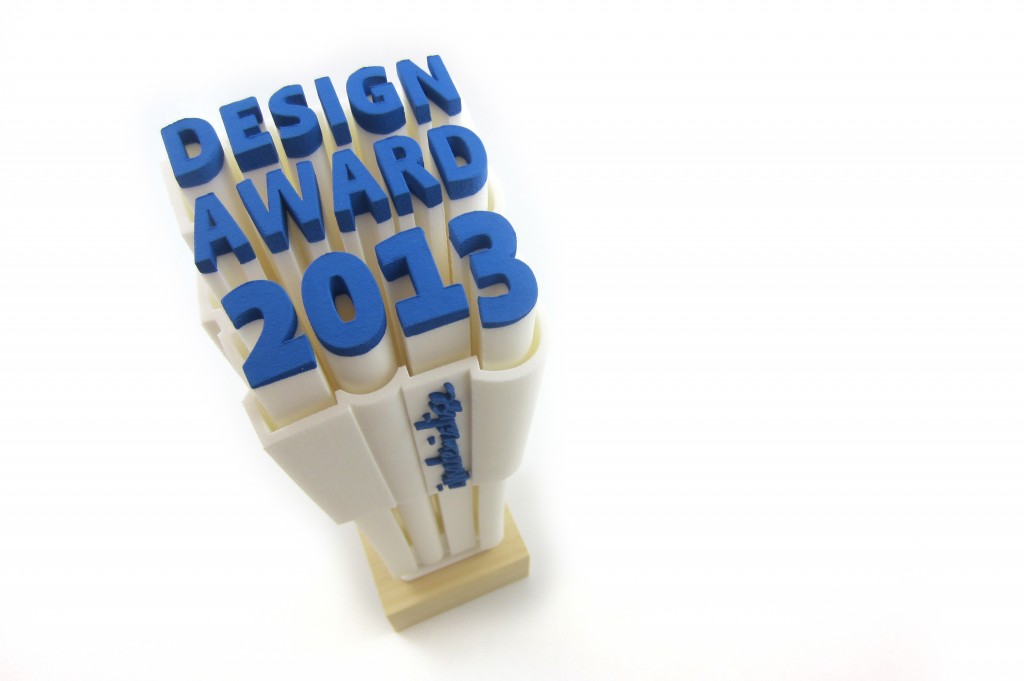 WHO
Everyone who 3D printed through our service in any chosen material. The design(s) must be visible on the website through the gallery.
Make sure to make good looking pictures, showing your design and the material.
JURY
Wilfried Vancraen, CEO of Materialise:  chosen the most influential person in additive manufacturing by TCT magazine and one of the five leading players in 3D Printing according to the Financial Times
Jesse Harrington Maker Advocate of AUTODESK
Eric Weinhoffer, product development engineer at MAKE
Alain Gilles, Designer of the Year 2012 at 'International Design Biennale' in Belgium.
TIMING
Designer who want to participate need to upload their designs in our gallery, before October 20th.  At the end of October 2013 the jury will select the top 3. These designers will be featured on the blog in November. In December the jury will choose a winner which we will announce on December 22nd.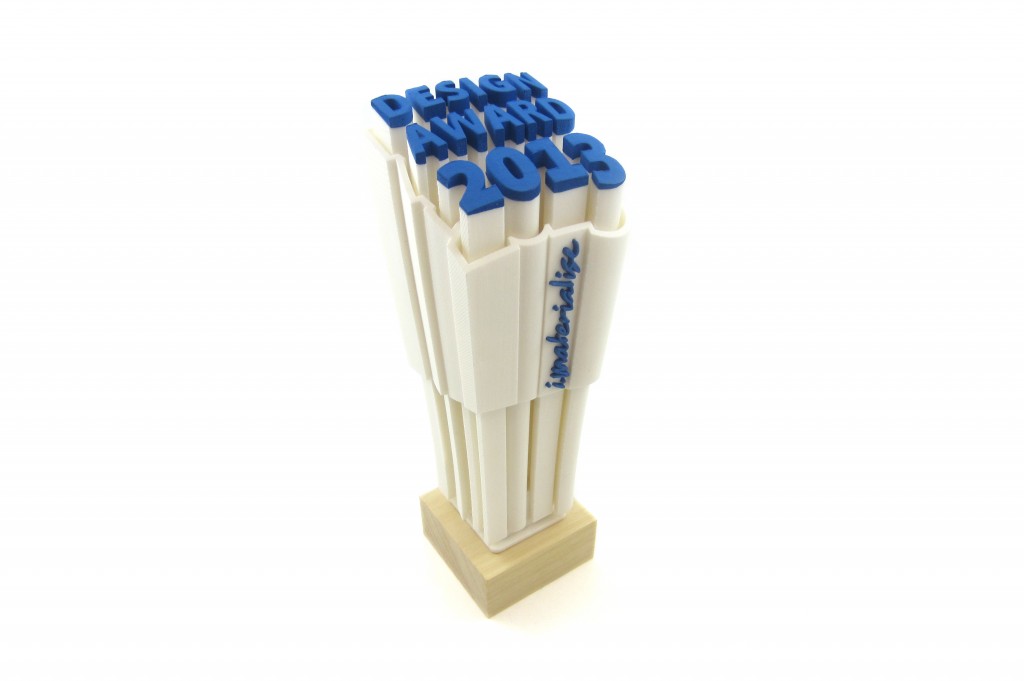 PRIZE PACK
The winner will get:
-A 200 Euro (265 USD, 26.000 JPY, 170 GBP)  i.materialise 3D printing voucher for our 3D Printlab and goodies
-An Instructables Pro account for a year
-An Autodesk 123D Premium Membership for a year
-A 1-year subscription to MAKE Magazine
-The second edition of MAKE's Ultimate Guide to 3D Printing
-A 'Getting Started with Arduino' Kit by MAKE
-The first i.materialise Award!
The 2nd and 3rd finalist will get:
– A subscription to MAKE magazine
– The second edition of MAKE's Ultimate Guide to 3D Printing
– 50 Euro (40 GBP, 65 USD or 6.500,00 JPY) 3D i.materialise 3D printing voucher