We introduce to you: Ceramics
We're very happy to give you the possibility to print in ceramics, as the latest material available on i.materialise. Imagine all the new, beautiful designs you can make: table ware, tiles and even jewelry or candle holders. Anything is possible, really. The models are made from alumina silica ceramic powder and sealed with porcelain and silicia. The colored glaze we apply after printing is a lead-free, non-toxic gloss.
The lovely thing about ceramics is all the nice colors you can choose from. They say 'there's a color for every mood', so we made a selection of eight, in our eyes nice, fresh and warm colors. Choose the colors you like the most, we offer you a wide range: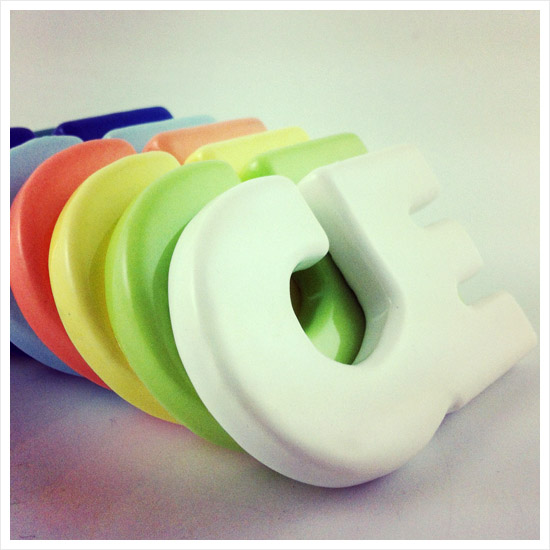 Glossy white
Glossy Black
Lemon Yellow
Pistachio Green
Sky blue
Ocean Turquoise
True blue
Peach Orange
For more detailed information about the basic properties and pricing, check out our webpage.
Not only is this material we're using heat resistant (up to 600°C), but it's also recyclable, and –even better- the only food safe 3D printing material! How awesome is that? It makes it just perfect for home decor stuff, especially when it comes to food.
It's a whole new step in the world of ceramics: think about all the new possibilities you have for your designs. The sky is no longer the limit when it comes to this material!
We're so excited to see all the new designs our community members (and everyone else of course) will create by using this material. Enjoy!