Unfinished building finally ready after more than 200 years
by Tatiana | September 4, 2012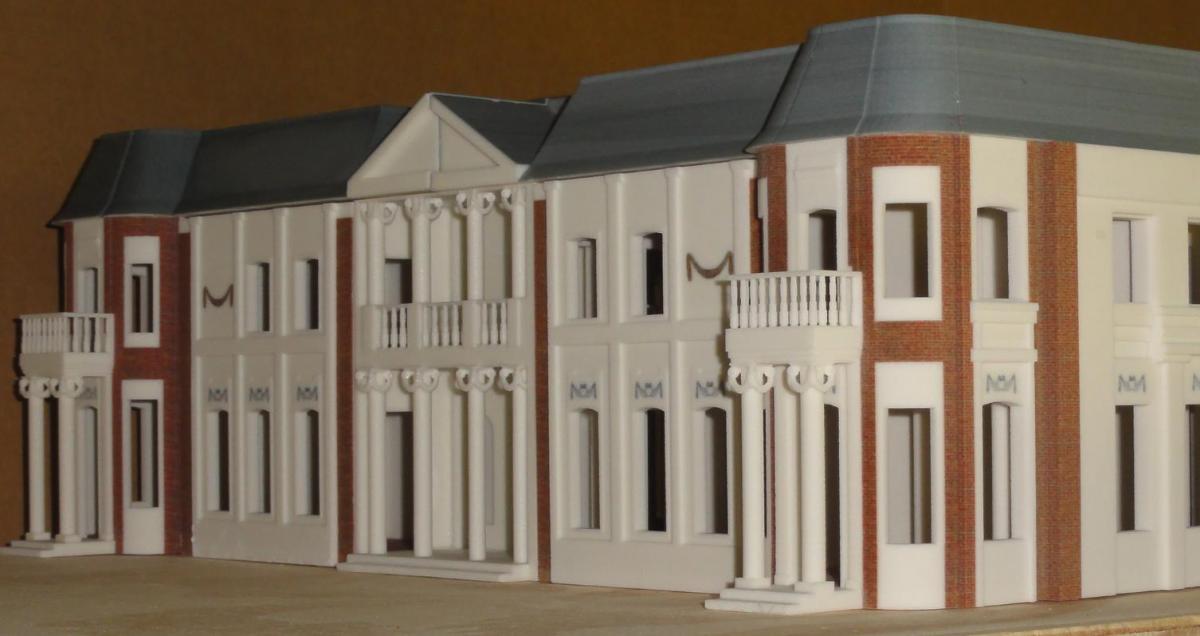 When we found these pictures on our forum we couldn't help but wonder: Where does this mysterious building come from?
The designer himself wants to stay anonymous, but we can call him Rob. "This is my first 3D printed project and I'm pretty proud of it, I must say." It's not his first design. For years he is a designing now, mostly in landscape design, software and architectural reconstruction.
"I heard about this building before and it caught my attention. I've been told that the big financier of the American Revolution, Robert Morris, wanted a grant city house." In 1794 he hired Peter L'enfant, the designer of Washington DC, to draw up plans. This French born architect was often impatient with clients, including the US Government, his employer who dismissed him in 1792.
TALENT
Despite his great talent, L'Enfant never had a successful career. He was lucky to find Robert Morris as an employer, so he begun to build the town house in Philadelphia. Unfortunately L'Enfant his  difficult character and the banker's bad finances prevented that the building was finished by it's constructors.
"Rob: Finally I did it; I made the unfinished house come alive again."
Rob: "The building had a very brief story, but I wanted to build it for real, seeing it on paper was not enough for me, so I drew up the original plans based on an image I found. It took a while, but finally I did it, I made the unfinished house come alive again."