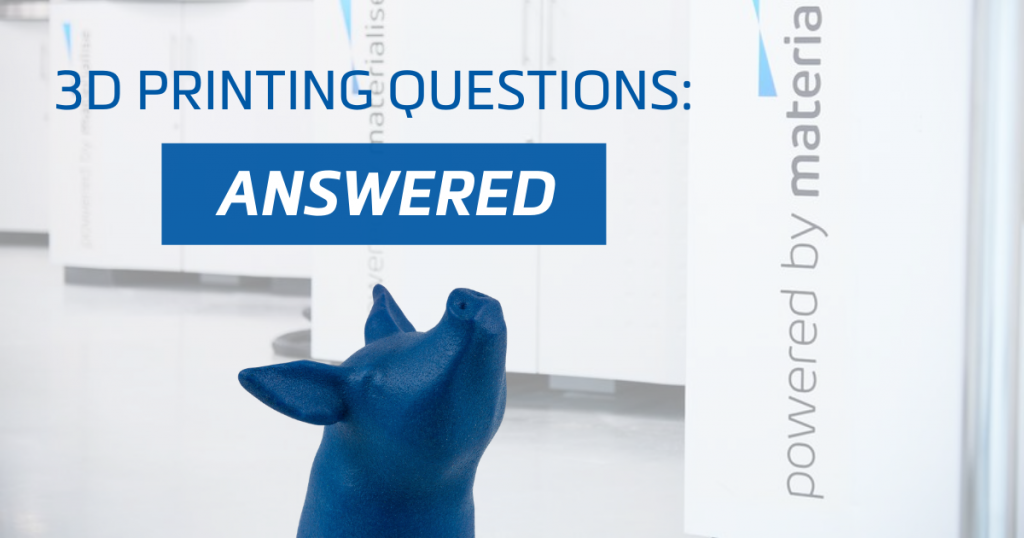 Your Top 5 3D Printing Questions — Answered
by Maddie | March 16, 2022
Whether you're completely new to 3D printing or already have quite a few projects under your belt, you're bound to have questions about the process. Read on to discover some of the top 3D printing questions from our community and the answers from Inside Account Manager Ivan Mangushev.
How do I know if my design is printable?
This is probably one of the most common questions we receive from i.materialise customers. There are many factors that go into making a printable design, so they frequently come to the support team to make sure everything is ready to go to the printers.
Of course, our customers' designs are all unique, so there's no answer that will cover everyone's concerns. Instead, I suggest reviewing our articles on designing in the i.materialise Help Center. In particular, this article on how to make a 3D printable file provides a great checklist to ensure you've hit all of the points, including making your file watertight and using the correct wall thickness.
Wall thickness is especially important to keep an eye on! This is often the main reason why a file isn't printable. Check out this blog for tips on finding the right wall thickness.
Our customer support team is always happy to help you out if you still have questions! You can contact us here.
Which material should I use for my design?
When choosing a material for your project, there are a few things to consider, including pricing, material properties, color, finish, and more.
Before you make your choice, look into the details of each material to find the one that matches your needs. All of our material pages include the costs, design guide, finishing options, and technical specifications, so you can find all of the information you need there.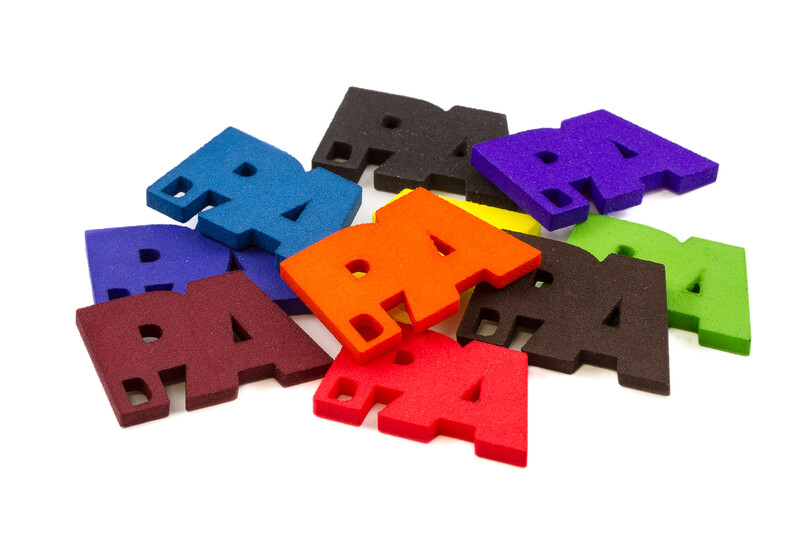 If you're still having trouble deciding, you can always order a material sample kit. It's much easier to get a better idea of the potential result with an example in your hands. Some sample kits even include vouchers to put towards your next order!
What type of paint can I use for my plastic 3D-printed part?
We offer finishing options in various colors, but it's no surprise that many artists and hobbyists within our community want to add the final touches themselves by painting the finished part.
Standard model-making paints work great with Polyamide (SLS), Mammoth Resin, Standard Resin, Gray Resin, and High-Detail Resin. Acrylic and water-based paints will also work, but we find that you may need to use several layers. We don't recommend using harsh paint because some chemicals may degrade your model or react poorly with the material. And, of course, please wear a mask, use caution, and ventilate your working area when painting.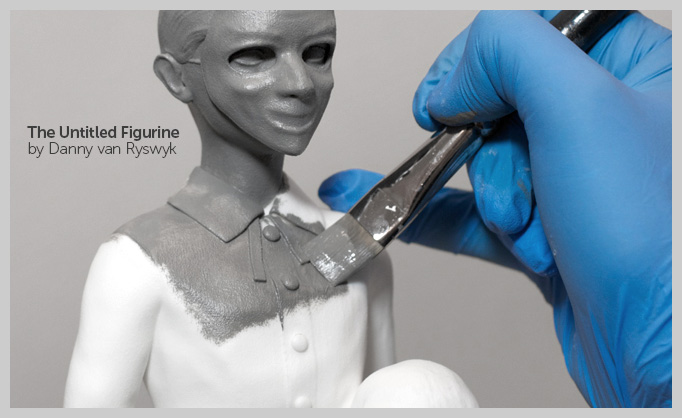 Check out more of our tips, including suggestions from other i.materialise creators, in this article.
How do I hollow out my 3D model?
There are a few reasons you'd need to hollow out your 3D model, such as reducing costs or avoiding deformation when using Polyamide. In order to hollow out a model using 3D modeling software, you'll need to do two things: define a wall thickness and add escape holes.
The steps you take depend on the chosen material, technology, and 3D modeling software. I suggest reading our article that breaks down the main points and gives you specific tips on how to successfully hollow out your part.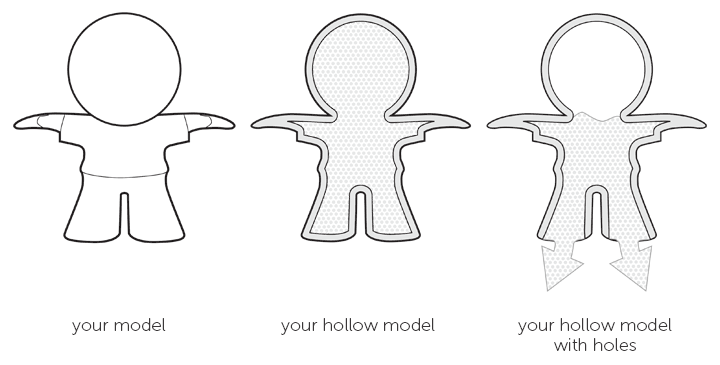 How is the price of my 3D print calculated?
When you upload your design file, you'll receive an instant quote. We often get asked if it's possible to know the price of a 3D print before having the design file, but unfortunately, that's not the case. However, it is helpful for our customers to know the points taken into consideration when a price is generated. The prices of 3D prints depend on many factors — more than just the material and size.
This article breaks down the way our costs are calculated. It explains the startup costs, minimum price, density, and more. If you're curious about how prices are determined, I'd suggest starting there. And, of course, you can upload your design file once it's ready to get a more concrete answer.
Thanks for the information, Ivan! Did we miss your question? No worries — we have plenty of helpful articles in our Help Center! Search for the topic that you're curious about there.